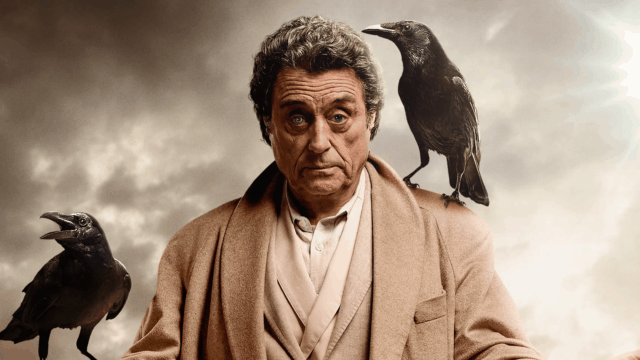 American Gods is one of the most interesting new television series to come along in quite some time. The main reason that it is so interesting is because it has excellent writing and the concept is different from virtually anything else that is currently on television. It's classified as a mythological drama, and anyone that has seen the show would probably agree with that concept. It places the viewer in a fantasy world that makes them feel like they are watching a show that is part detective drama and part mythology. Starring Ian McShane and Ricky Whittle, among other notable names, this is a show that is capable of taking the viewer practically anywhere it chooses. As such, it has quickly gained fame among its many fans.
It's easy to understand why the show was given the green light for a second season. In fact, it proved to be so popular with viewers during its first season that there never really seemed to be any question that it would get a second season, even very early on. With that being said, the showrunners that were in charge for the first season, Michael Green and Bryan Fuller, chose to leave the show without warning after the end of the first season. This surprised fans and TV critics alike, especially when the fact is considered that the two had actually created the show to begin with. While no one will confirm or deny exactly what caused them to make the decision to leave, there seems to be a lot of speculation that it had something to do with budgeting issues.
After all, a show like this requires a lot of special effects and that causes the cost of each episode to go up exponentially. Whatever the reason might be, producers had to find another showrunner and they had to do it fairly quickly. As a result, Jessie Alexander has been brought in to work hand-in-hand with Neil Gaiman for the second season. These two will act as showrunners as the series moves forward. Alexander has plenty of notable credits to his name, not the least of which include series like Lost, Alias, Star Trek: Discovery and Hannibal. Obviously, Alexander has already proven that he is more than capable of continuing the show's success. In fact, many fans are excited to see exactly what he will do with it in the coming season.
It has been reported that those involved with this series are still trying to find a way to get the show's creators, Green and Fuller, back on board in some capacity. What is not known is whether or not they will actually agree. Even if they do, they will not likely be allowed to come back on board as showrunners. Whatever decision is ultimately made, fans are more likely to be concerned with how all of these changes will affect the show they already know and love. Thankfully, fans also know that the show is in good hands with Alexander and Gaiman. Ultimately, only time will tell what types of storylines will unfold, but it is fairly certain that they will be interesting ones, to say the least.
Tell us what's wrong with this post? How could we improve it? :)
Let us improve this post!