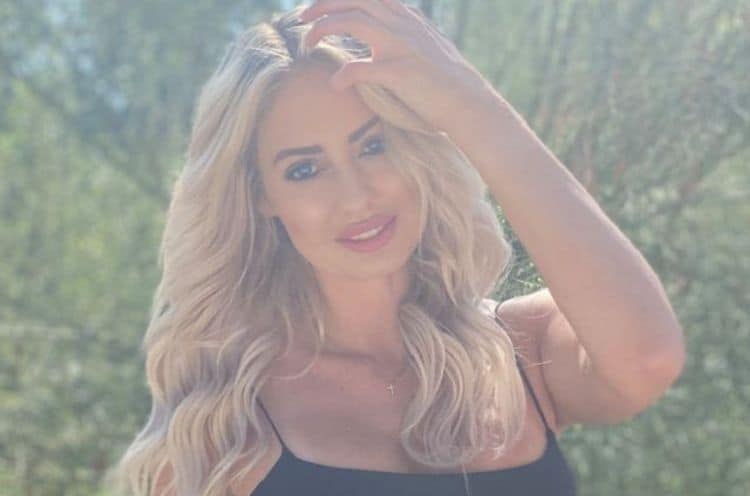 Amber Lynn Andrews hasn't had the best of luck when it comes to finding a good guy. After years of focusing on other things, she decided she was ready to get back into the dating world. What better way to do that than being a contestant on The Bachelor? Amber is one of 32 women to join the show for season 25 and she was hoping to have a shot at love with Matt James. Unfortunately, however, Amber was among the first group of people who was sent home during episode one. While it was probably pretty disappointing, there's no doubt that Amber will bounce back. Keep reading to learn 10 things you didn't know about Amber Lynn Andrews.
1. She's A California Native
So far, Amber appears to be a private person. It's tough to tell whether that's who she naturally is or whether she was trying to lay low because of the show. Either way, we don't know much information on her background. One thing we do know, however, is that she is originally from California and still lives there today.
2. She Has A Son
Unlike many of the women who compete on The Bachelor, Amber is a single mom. She has a 13-year-old son who she gave birth to when she was a teenager. She loves spending as much time as she can with her son and taking care of him has been her top priority since he was born.
3. Her Faith Is Important To Her
We didn't get to learn much about Amber's religious beliefs since her time on the show as so brief, however, her Instagram bio makes it very clear that she faith is one of the most important things in her life. A strong connection with God could have been something for her and Matt to bond over.
4. She Loves Spending Time At The Gun Range
If there's one thing you should know, it's this: Amber isn't the type of person you want to mess with. When she gets behind the trigger her aim is impeccable. Based on her Instagram photos, she spends a lot of time at the gun range and she's well versed in shooting several different types of firearms.
5. She's Working Towards Being A Nurse
There doesn't seem to be any information on the internet about what Amber does for work, but it does appear that she is on her way to becoming a nurse. It's unclear whether or not she's currently in school or if there's a specific field of nursing she plans to enter
6. She's Into Acting
Over the years, lots of people have questioned whether or not all of the women on the show are actually there to find love. Some believe that some contestants of the contestants are actors or simply doing the show to get some time in the spotlight. While there's nothing to confirm that Amber's motives were anything less than pure, it does appear that she is an actress. A discussion board for Bachelor fans revealed that Amber once had a page on Backstage. It looks like the page has since been deleted.
7. She Is An Adventurous Person
When some people hear that Amber is a single mom they likely assume that has had to give up a lot of fun and excitement in her life. While it's true that she's probably made a lot of sacrifices, it doesn't mean that she can't still enjoy herself. Amber is always looking for her next adventure and she loves to try new things. From horseback riding to diving, she's always down for an adrenaline rush.
8. She Loves Country Music
Despite being from California, Amber is a big fan of country music. She loves attending country shows whenever she gets the chance. Like most music fans, however, she has had to enjoy her favorite songs from the comfort of her home since almost all live shows have been canceled due to COVID.
9. She's An Animal Lover
Amber's son isn't the only baby she has to look out for. She is also the proud mother to an adorable little fur baby who has mad frequent appearance on her Instagram account. Somewhat surprisingly, Amber hasn't made a separate Instagram account for her dog.
10. She's Active On Social Media
Amber's time on The Bachelor may have come to an end, but that doesn't mean you can't still keep up with her. She is fairly active on Instagram and currently has more than 8,000 followers. Although she doesn't post super frequently, she does add to her story pretty often.