Survivor is a tricky beast. Of course, watching the show will easily tell you. However, experiencing the reality TV competition is a whole different subject. Amanda Kimmel is a great example of this since she made her debut in the 16th season of the series. At that time, Survivor was a well-established brand that was consistently evolving with each season.
Kimmel was able to keep up with the new rules and played a master strategy throughout Survivor: China. The contestant managed to blindside James Clement – a man who had two idols – and proceed to the final three. Unfortunately, it just wasn't in the cards for Amanda Kimmel to win Survivor: China, as she didn't present a strong enough case to do so. Kimmel would be back in the game, but her next go around was far from easy.
Survivor: Micronesia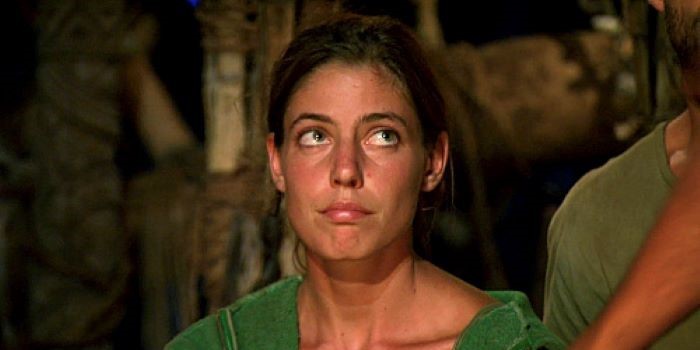 Kimmel was one of the fan favorites in China, so she and James were brought back for the next season. However, James couldn't catch a break as he was forced off the island due to a medical emergency. However, Kimmel showed that she had a knack for this reality competition. This was an all-star cast, so heavy hitters such as Oscar "Ozzy" Lusth and Jonny Fairplay were also in the Micronesia season.
Kimmel again masterfully navigated through the season and was a part of some of the most shocking moments in Survivor history. Amanda Kimmel even managed to survive an elimination thanks to her having a secret idol in her back pocket. All the cards were in place for Kimmel to finally become the sole survivor. But in the end, Parvati Shallow won the votes of the jury. As a result, she walked out with the million-dollar prize. On the bright side, she found her boyfriend, Ozzy, in the series.
Survivor: Heroes vs. Villains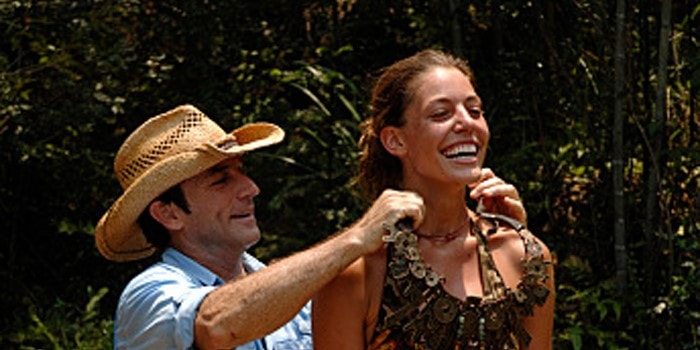 Kimmel was determined to final score the win in Survivor. She returned as a hero and once again showed why she's made it so far in her past two seasons of the show. However, once the heroes and villains merged, her gameplay crumbled. Parvati Shallow was once again on the show, and she didn't win Survivor: Micronesia by luck.
Russell used his idol — which he ultimately wasted — that, in turn, put Kimmel on the chopping block. Altogether, she was the 12th contestant voted out. Kimmel was done after this. Speaking to People, she just didn't like the way the game had changed due to Russell Hantz:
"I will never play Survivor again," the former castaway stated. "Russell [Hantz] has changed the game in a way I'm not interested in either. The show isn't pure on any level anymore. When I left, I said, 'Good riddance.' I was glad to be done with him. I have other things going on in my life. I'm coming out with my own organic fragrance called Wild, and then I want to move into a skincare line. I'm excited to get that going."
Where Is She Now?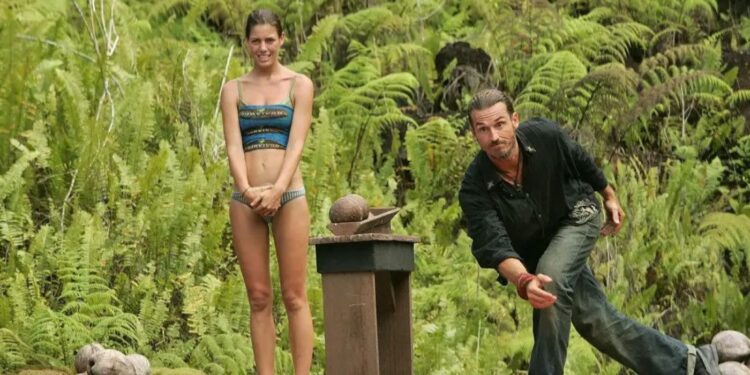 Kimmel has kept her word. She has not appeared in any of the new Survivor seasons thus far. Instead, Amanda Kimmel is busy taking care of her two children with Matt Cooper. Her relationship with Ozzy following her exit from the show fizzled out. There's no word on whether she's been asked to compete on the show following Heroes vs. Villains, but she's been very busy with her life outside of the show.
Though she's no longer in the public eye when it comes to reality television, Kimmel is still pretty active. She completed the Spartan Trifecta in 2019, which is a series of obstacle races that need to be done within a year. Anything can change with Kimmel about her competing on Survivor in the future, but as of now, she's clearly winning in all obstacles in her life.