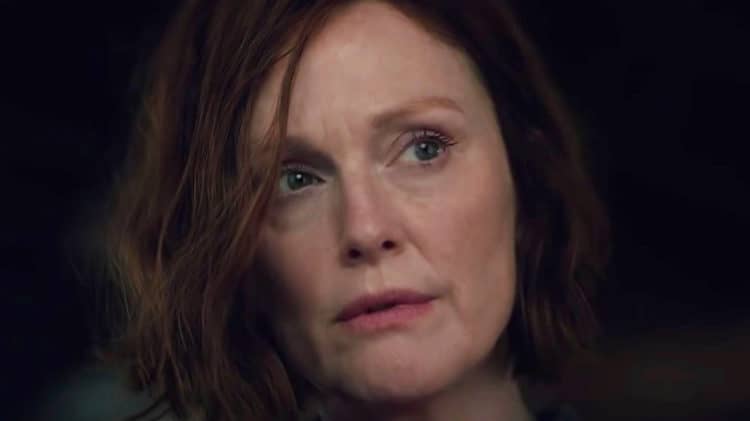 Remember those days when Stephen King's stories were great in the books, until the end, but were horrible when filmed in live-action? There were a couple of stories that made it out okay like It and The Stand, but a lot of others kind of tanked in a big way. Nowadays King's stories are surging forward in a big way again and the attention to detail and the special effects are doing wonders when it comes to keeping people entertained, but the praise kind of falters near the end of the movie once again since like it or not, the endings of King's stories are kind of hit and miss. That hasn't dampened the desire that people have to watch his stories take to the big or small screen though since the movie It chapters 1 and 2 were still a big deal in the theater while the streaming remake of The Stand was also highly anticipated. But now that they've come and gone one can't help but sit back and wonder why in the world one single story can't be great the whole way through. It might sound like needless criticism, especially since King has been one of the greatest horror writers for so long, but far too often it feels as though the ending of a Stephen King story is bound to disappoint, if only because he either gets bored and wants to move on or because he runs out of gas after building everything up so much.
With that in mind though, here are a few of the stories we can look forward to in the months and years to come.
Lisey's Story
There's been plenty of hype for this story as of late since it will be starring Julianne Moore, Clive Owen, and Dane Dehaan, and because the story looks positively nuts from a viewer's standpoint. A woman that's lost her husband is being hounded by fans, one in particular, that want any unpublished manuscripts that her husband might have been holding back. While she's attempting to fend this person off, the pressure of having lost her husband continues to build as her sanity is questioned and challenged by the memories she has of her marriage and the years leading up to the loss. It's bound to be a crazy ride, which is why it looks pretty appealing.
Firestarter
This is a story that should have already been rediscovered a while ago simply because it's one of King's best. But it does sound as though this tale will be re-imagined and started anew as Charlie, the young girl that has the pyrokinetic abilities will be on the run from the government with her father, who was a test subject along with Charlie's mother. Their resulting powers didn't really pass to Charlie but unlocked a different type of potential since she's not unlike a walking firebomb that's far too dangerous to be let loose.
Overlook
A look at how the infamous hotel got started is bound to be kind of nuts as well as entertaining since there have been a lot of questions since the events of The Shining and Doctor Sleep. People are no doubt hoping that this project will seek to answer some of the questions about the ghosts that roam the halls in order to get a better sense of clarity when it comes to the story.
From a Buick 8
This project has been mentioned a couple of times in the past but nothing ever really came of it. The main premise is that the titular vehicle is a doorway to another dimension. It's a lesser-known story to those that don't read King's material as often and a lot of people might think that it's a companion to the novel Christine. Instead, it's a story all on its own and is something that might interest a lot of people the further they get into it.
Chapelwaite
This is another lesser-known King property that is bound to be something of a nice surprise to those that want to watch since it does have to do with the type of story that King is usually associated with and is going to have an impressive cast it sounds like. When a captain returns home to a place called Preacher's Corner following the death of his wife he seeks to make a life, only to discover a dark family secret he wasn't counting on.
Salem's Lot
This is one of the stories that many people happen to know since it was one of the most terrifying of its time and has managed to help make Stephen King a well-known name when it comes to writing and movies. How it's going to be handled this time around isn't certain yet, but so long as it finds a way to stick to the source material it should be fine according to a lot of fans.
The Talisman
This story is an adventure tale as well as a horror story that has a young boy braving the dangers of another dimension to save his dying mother, and it's one of those that can be seen as a very close companion to The Dark Tower series, around which many of King's books tend to circulate. But fans have been wanting this story to be adapted for quite some time, and now that it's coming to Netflix, with a third novel on the way no less, it's bound to get the attention it deserves.
The Dark Half
This is the kind of story that many authors might enjoy simply because it implies that we all have a darker half to our being that helps to balance things out and bring out the truly horrifying when the other part of our mind denies the need for it. But when one author decides to try and bury the other half of his persona it turns out that not only did the other half not want to be buried, it was more than ready to come out and play.
King's stories are coming out in a big way, hopefully the endings will be improved upon a bit.