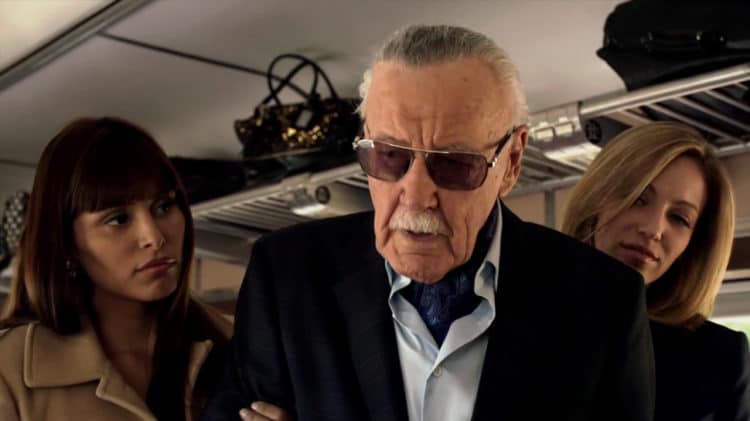 Stan Lee was a renowned publisher, editor, and writer of Marvel Comics. Lee is known for creating characters for the Marvel Universe. Hollywood Reporter announced his death that occurred in Los Angeles at Sinai Medical Center. Since then, pop culture history is facing a tragic moment after the demise of the Marvel legend. His work was beyond Marvel comics and cultural phenomenon. Now Stan Lee has a clear impact as many people, like music artists, are honoring him on the internet. Netflix has also intervened with an incredible Easter Egg. "I never thought what I was doing was important," Lee told Chicago Tribune. "People are engaging and building bridges in medical research. But I was focusing on tales about fictional humans who wear costumes and do crazy and extraordinary things." That is the quote that bombed the internet the day Lee passed. This statement carries so much humility. How can such a legend think his work is not essential? Marvel fans always waited for cameos by Lee in TV shows and films. No one could think he was whooping it up while filming those characters. Four Stan Lee Easter eggs are featured in several places, including streaming platforms, video games, and TV.
1.WandaVision
WandaVision's latest episode on Disney+ featured a Stan Lee Easter Egg. Fans were caught unawares because it came in the early stages of the show. As the screen flashes with objects written Wanda on them in various fonts and styles, a license plate is noticed written '122822'. The number stands for the date Stan Lee was born; 28th December 1922. It was a devious nod, but it was exciting that most fans noticed and enjoyed it.
2. Netflix shows by Marvels
Stan Lee had many cameos he filmed for TV shows. Therefore, his appearance in Marvel's Netflix shows was quite devious and hard to notice. In addition, he was not involved in recording personally. The series showed Lee looking like two different characters. His cameo was as a police officer for the NYPD in most Netflix shows. However, one of his appearances in Iron Fist mentioned the name of the character. Captain Irving Forbush is the name of the character that Jack Kirby and Stan Lee created in 1955. This creation marked another Easter Egg! Forbush's original appearance was as a mascot in Not Brand Echh, while Irving served the comic book company. The police image is featured in the series in different ways, including a recruitment advert and a poster by NYPD on a plague reminding citizens to be keen on crimes and report them. Stan Lee appeared in the second character as connected to Forbush, but it's hard to explain how. In Jessica Jones and Luke Cage, Lee's face appears on a poster recommending Forbush and Associates.
3. Spider-Man – Miles Morales
In the Spider-Man video game that premiered in 2018, Lee's Cameo was a cook in Mick's Diner speaking to MJ. The fans adored the appearance because it was lovely and sentimental. The Miles Morales video game team honored the cameo by commemorating the character in a bronze suit outside the diner. When fans uncover the statue, they get a hat to a previous cameo by Stan Lee. They also earn a trophy – Best Fries in Town. Fans that interact with the statue get a heartwarming surprise; a plaque with words that commemorates Stan Lee and ends with the word 'Excelsior". The terms are positioned beneath the statue.
4. Netflix
Not only did Marvel Netflix shows pay tribute to Stan Lee and his legacy, but Netflix itself also joined in the team. Netflix gave the fans a hint to write "Excelsior" in the search zone. Afterward, titles regarding Marvel's contributions to Stan Lee showed up. It is still on Netflix; therefore, fans who did not try it can try it today.
5. What If…? Features Stan Lee's Easter Egg
The new episode focuses on an alternative reality, where the Avengers vanish before they unite. It features the original members of the MCU team. After the recruitment of Bruce Banner, Marvel hired Mark Ruffalo to replace the Ed Norton version. Ruffalo has played Banner for almost ten years for Marvel Studios. As fans focused on Betty Ross and Rufallo's appearance, Marvel made a clever tribute to Stan Lee in The Incredible Hulk but kept the creator's legacy alive in MCU. The Incredible Hulk had a deleted scene where Norton disguises himself as a pizza delivery man, playing the Banner role. The pizza firm is called Stanley's Pizza Parlor, adorned on Banner's jacket and hat. However, the uniform is returning in the new episode of What If…?
If you will be attentive, you will realize that the return of Stanley's Pizza Parlor is not the only thing in What If…? that connects to Stan Lee. Watcher is narrating the entire story, with Jeffrey Wright voicing him in each episode. However, Guardians of the Galaxy had a group of Watchers appear in a live-action. They appeared after the credits and in the movie. When the characters showed up, a talkative Stan Lee joined them, narrating his history in MCU. Every episode in the film tends to be full of MCU history connections, no matter the story's aim.