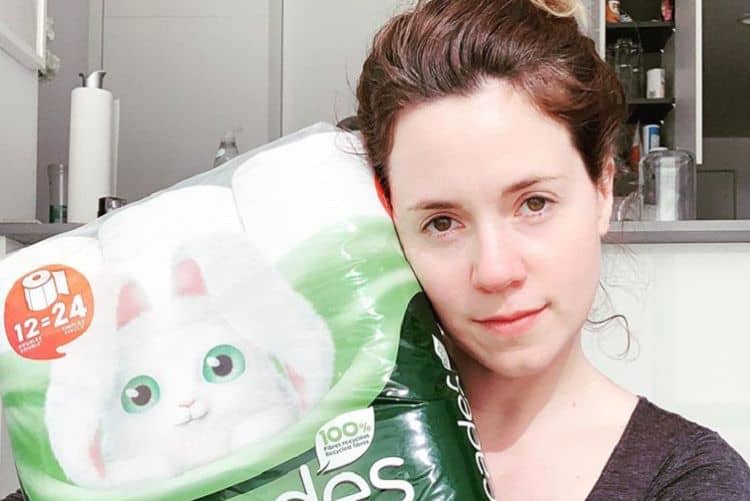 Comedy isn't an easy industry to break into, and it's an even harder place to find success. Both of these things are especially true for women. Still, Alice Wetterlund has managed to carve out a place for herself in the world of comedy. Alice, who began her career as a stand-up comedian, is now also involved in the TV world. Many people may recognize her from Girl Code on which she was a regular cast member. She has also had acting roles in shows like Silicon Valley and People of Eath. Getting to wear Alice is in her career hasn't been easy, but now that she's made it she's here to stay. Keep reading for 10 things you didn't know about Alice Wetterlund.
1. She Accused Some Of Her Silicon Valley Cast Mates Of Bullying Her
Even though Alice has had lots of great experiences throughout her career, she's also had some bad ones. One of those not so great moments was her time on Silicon Valley. In 2018, she posted a series of tweets accusing her former cast member, TJ Miller of being a bully on the set of Silicon Valley. She says that he was enabled by almost everyone on the crew. She even described working with him as a "nightmare".
2. She's Been Divorced
In 2013, Alice married actor and writer, Andy Haynes. Unfortunately, the marriage didn't last and the couple finalized their divorce just two years later. However, despite not being the best match romantically, the two have managed to maintain a friendship.
3. She's From Minnesota
Alice was born and raise in Minnesota. While the area has its perks, it definitely not the best place to be if you're hoping to start a career in the entertainment industry. For that reason, Alice decided to move to New York City when she was 18-years-old to give herself a better chance of making it.
4. Her First Stand-Up Show Only Had 4 People In The Crowd
As you might be able to imagine, performing a stand-up routine for the very first time isn't an easy thing to do. It goes without saying that audiences can be brutal, and if your jokes aren't funny you're definitely going to feel it. However, Alice didn't have too many people to impress during her first stand-up performance. She told The Hawk's Herald that there were only four people in the crowd during her first show.
5. She's Always Wanted To Act
Alice has always loved to entertain others and she knew that she wanted to become an actress from a young age. When she moved to New York City, she enrolled in the school of art at Cooper Union in Brooklyn. For more than a decade now, Alice has been living the dream and landing acting roles.
6. She Admits That Some Of Her Jokes Have Gone Too Far
In general comedians have a history for taking things too far. Many comedians seem to be under the impression that no subject is off limits, but lots of people would disagree. But while most comedians don't take accountability for the things they've said, Alice admits that she's gone a little too far sometimes. In the article from The Hawk's Herald, Alice acknowledges that some of her political jokes were a little over the top.
7. She Loves Her Cats
Sorry to all of the dog people out there, but Alice is a cat person. Of course, she loves dogs too, but it's the cats that really have her heart. She has two adorable cats who she loves to show off on Instagram whenever she gets the chance. They even have their very own highlights section.
8. She Has Shown Support For The Black Lives Matter Movement
Alice has open minded views about the world, and she isn't afraid to let everyone know. She has been a strong supporter of the Black Lives Matter movement and has frequently shared posts calling attention to some of the recent injustices that have taken place.
9. She Has Her Own Comedy Special
In 2019, Alice Wetterlund's first comedy special, My Mama Is a Human and So Am I, debuted on Amazon Prime. Wetterlund discussed a wide variety of topics in the special, and it's been given a 3-star rating on Amazon. There's no official word on whether she plans to release more specials in the future.
10. She Was Almost 30 When She Started Comedy
Some people feel that if they haven't hit certain goals by a certain time, they should give up. However, Alice doesn't have the mindset. She was already 28-years-old when she did her first comedy show. Instead of being discouraged by her age, she was more focused and ready to buckle down on her craft.
Tell us what's wrong with this post? How could we improve it? :)
Let us improve this post!