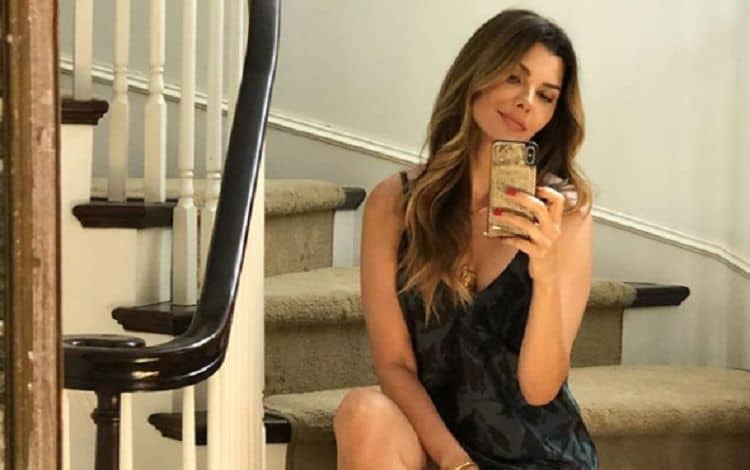 Once a prominent figure in the entertainment industry from the late 90s to the mid-2000s, Ali Landry captivated audiences with her beauty, intelligence, and talent. From beauty pageants to commercials and TV shows, she seemed to be everywhere. However, after 2006, her appearances became less frequent, leading many to wonder what happened to her. Despite facing various challenges, Ali Landry continues to thrive, albeit in a different capacity. Here are 10 lesser-known facts about Ali Landry.
1. The Short-Lived Marriage to Mario Lopez
Those who followed Ali Landry's career in the 2000s might recall her relationship with former Saved by the Bell star, Mario Lopez. After six years together, they tied the knot in a stunning ceremony in Mexico. However, just two weeks later, their marriage was annulled when Ali discovered Mario's infidelity during his bachelor party.
2. A Dancer at Heart
While most recognize Ali as a pageant queen, model, and actress, she is also a skilled dancer. With 15 years of experience in ballet, tap, and jazz, her dancing prowess is not to be underestimated. Although she may not dance as much these days, her talent likely remains intact.
3. Embracing Family Life
Despite the heartbreak from her relationship with Mario Lopez, Ali found love again with director Alejandro Monteverde. They married in 2006 and now have three beautiful children. The couple even collaborated on a movie called Bella.
4. Her First TV Role in Clueless
Many are familiar with the 1995 film Clueless, but fewer remember the short-lived TV series based on the movie. Ali made her TV debut in a 1997 episode of the sitcom Clueless, playing a massage therapist named Tiffany.
5. A Passion for Child Safety
Since stepping back from the limelight, Ali has focused on advocating for child safety, particularly car seat safety. She has even completed a car seat certification program and enjoys sharing her knowledge with fellow parents.
6. Coping with Tragedy
In 2015, Ali and her husband faced an unimaginable tragedy when Alejandro's father and brother were kidnapped and later found dead in Mexico. Six people were eventually arrested in connection with the crimes, as reported by news stories.
7. Living with Arthritis
Although arthritis is often associated with older individuals, Ali was diagnosed with the condition in her spine at a younger age. Following a car accident in her 20s, giving birth to three children, and the demands of motherhood, she sought treatment using stem cells to improve her quality of life.
8. An Adventurous Spirit
Contrary to her polished appearance, Ali is far from dainty. She embraces adventure and enjoys activities such as camping, hiking, and bike riding.
9. Sharing Her Wisdom Through Blogging
Ali is the proud owner of a blog and brand called Re/Shape. Through her website, she shares valuable information on health, fitness, and beauty, inspiring her audience to reshape aspects of their lives that no longer serve them.
10. Hailing from Louisiana
Born and raised in the small town of Cecilia, Louisiana, Ali attended Cecilia High School, where she was a cheerleader. She later enrolled at the University of Southwestern Louisiana, now the University of Louisiana at Lafayette, and earned a bachelor's degree in mass communication.
Tell us what's wrong with this post? How could we improve it? :)
Let us improve this post!