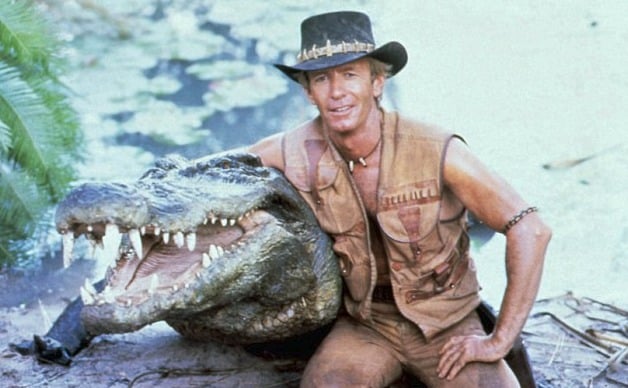 Paul Hogan is a famous Australian actor, comedian, and television presenter. He is probably best-known for his breakout role as Mick 'Crocodile' Dundee in the 'Crocodile Dundee series of films. Landing this role has led to great success in his career, but the same cannot be said for his personal life. In a television documentary, Hogan has confessed that he is a terrible husband, which is an opinion backed up by his three divorces; two of which were from the same woman. The documentary in which he appears is a two-part special that focuses on his life. It is being shown as part of the ABC documentary series Australian Story. This series devotes two episodes each to Australians from all walks of life. Others who have starred in this series include Jill Emberson, a woman who was given just months to live after an ovarian cancer diagnosis, and the Choir of Hard Knocks, a choir that was formed to raise awareness of homelessness.
Hogan was chosen to appear in the show because he is one of the most famous Australians and he is about to reach a milestone birthday. In October 2019, the actor will turn 80. Fox News Network says that both his professional and personal life are discussed in the documentary, and Hogan is candid about both. At the beginning of the documentary, Hogan talks about meeting his first wife, Nolene Edwards. They met when he was working at a swimming pool, which was many years before he became an entertainer.
The couple married in 1958 and were already parents at the time of their marriage. By the age of just 22, Hogan was already a dad to three sons. Hogan talks about the highs and lows of having a family at such a young age and describes the experience as he and his wife growing up together with their kids. With Nolene, Hogan went on to have five children altogether. They had a tumultuous relationship and divorced in 1981. However, they rekindled their relationship and remarried the following year. They were eventually together for more than 20 years before they ended their marriage for the second and final time in 1986. It was described by many as one of Australia's ugliest celebrity divorces.
It was later revealed that Hogan had ended his marriage with Edwards because he had fallen in love with Linda Kozlowski, who was his Crocodile Dundee co-star. Following the divorce, Hogan and his first wife did not speak to each other for more than 17 years. Kozlowski and Hogan had initially met on the setoff the 1986 movie 'Crocodile Dundee'. In the documentary, Hogan talks about his first impression of her and says he believed she was very closed off and aloof.
Hogan's friend Delvane Delaney appears in the documentary, and he speaks about the beginnings of Hogan and Kozlowski's relationship. Delaney says that Kozlowski began to develop feelings for her co-star and came to speak to him. She had said that she was worried because she knew that Paul was married, but that that her feelings were so strong and that it was unstoppable. Peter Fairman, the director of 'Crocodile Dundee', also talks about the relationship between Hogan and Kozlowski. He says that they began to understand each other better as the movie was being filmed. He also reflects that what people can see on screen, was actually what was happening between the couple in real life.
Hogan and Kozlowski were together for four years before they eventually married in 1990. They went on to have one son together. Sadly, the marriage did not last, and Kozlowski filed for divorce in 2013, stating irreconcilable differences. Hogan admits in the documentary that although he is good in the early parts of a relationship, he is not a good husband. He accepts responsibility for both his relationships coming to an end. Although his personal life has been less than perfect, Paul Hogan has enjoyed a successful career. His career began in 1973 when he wrote and starred in his own television series 'The Paul Hogan Show'. In this series, he played multiple characters. He performed in this series until 1984.
Hogan's film debut came in 1980 when he played the walk-on role of a delivery man in the Australian film 'Fatty Finn'. He then played Lance Corporal Pat Cleary in a mini-series called 'Anzacs: The War Down Under'.These were stepping stones that helped him break away from being known only for his own series. His breakthrough role came when he played Crocodile Dundee in the 1986 film of the same name. He also wrote this movie. For his performance, he won a Golden Globe for Best Actor in a Motion Picture Musical or Comedy. He reprised the role in 1988 for 'Crocodile Dundee II' and then in 2001 for 'Crocodile Dundee in Los Angeles'.
Other films and series in which he has starred include 'Almost an Angel', 'Lightning Jack', 'Flipper', 'Floating Away', and 'Strange Bedfellows'. The final film in which Paul Hogan appeared was the 2009 film 'Charlie & Boots', in which he played Charlie. Since then, Hogan has appeared on multiple television series as a guest. He also embarked on Australian tours as a stand-up performer in 2013, 2014, and 2015 consecutively. In 2014, a documentary about his life was made. 'Hanging with Hoges' features Shane Jacobson interviewing Hogan about both his personal and professional life. Some of the material from Hogan's 2014 tour was included in the documentary.
Prior to the documentary about Hogan included in 'Australian Story', he hasn't appeared on television since 2014 as he has slowed down in recent years. Despite his lack of appearances, he remains one of the most significant figures in Australian entertainment. In recognition of his many years of work in entertainment, he was awarded the Longford Lyell Award for an outstanding contribution to the Australian Screen in 2016.