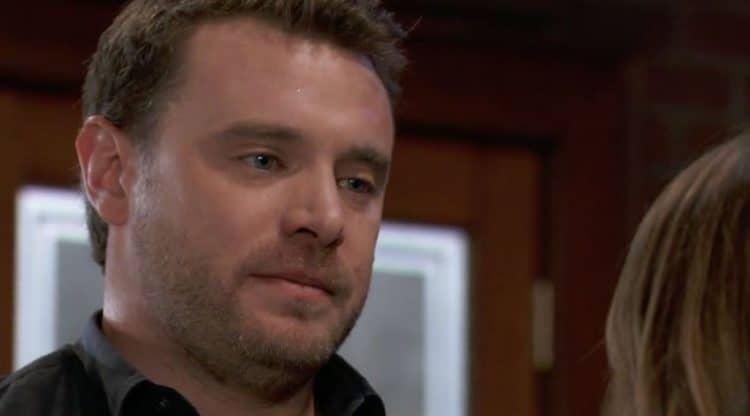 General Hospital fans watched a week of really hard stuff last week, but some of it was good. We were all very happy to see some of the stuff that went down. For one, we were all just super happy to see that there was a moment in which Josslyn finally realized that she's been wrong all along. She's been struggling with the fact that there is a problem between Carly and Jax, and that Jax wasn't always honest and open with her. She's unhappy that her mother always chooses Sonny over her own father, but she's beginning to have some feelings of regret for the way that she treated him over the last year. She's always been there for her family in her own way, but she failed to see that he's also been there for them in his own way. They are finally working their way to some resolution.
Watching her apologize was beautiful, and watching his grace accepting it was even better. Joss was in a lot of trouble for shoplifting, but she will get through this. She's going through a rough time in her life right now. We don't condone her behavior, but we get where she is coming from and what she is doing in her life. She's upset and worried about the way things are going for her, but she's got to get a handle on her teenage angst before her luck runs out. But really, we are all just over here wondering what will happen with Ava and Griffin and Kiki now that this entire story has been brought out for everyone to see and hear. They have some problems to work through, and this is not something they can easily do without some serious face time. This will turn into something more than horrible, and we just know it.
What's Happening on General Hospital
Get your morning fix in a Corinthos Coffee mug! Save 20% at checkout by activating the coupon code on https://t.co/XWlZwzrPr5: https://t.co/DAKidsIhEG #GH55 pic.twitter.com/XHm58akUEC

— General Hospital (@GeneralHospital) August 17, 2018
Our GH dreams are coming true now that we can order a Corinthos coffee mug right from Amazon. Oh, what, like you're not really pretending to be part of the family in your wildest dreams? For those of you who are happy to admit you have that secret dream, here is the promo code you need to get a discount on your own Corinthos coffee mug this week on the show. You can do this, drink from it, and make your own day that much better. And we recommend you do. It's good stuff.
What's Next on General Hospital
https://twitter.com/GeneralHospital/status/1029367037502664704?ref_src=twsrc%5Etfw
We are going to see the amazing Chandra Wilson show back up in the near future as we get to see her return as a doctor. We love the Grey's star and all she brings to the table with her personality and her role. And that's not all. We will also see Sonny's daughter Kristina return before much longer. She's coming back to town to see her family, to cause some trouble, and to make things happen. She might have a down and dirty reason for her return, but we never know for certain what is prompting her return until she decides to make it public for us all to see.
Until then, however, we get to see other things happen, too. There's a lot going on with the way people live their lives around here. For one, we get to see that there is a lot happening with Alexis. She's getting bad news, she's going to face some issues with her pride, and things will not always be as they seem for her. She's going through a rough time, and that is just fine. She has a lot to handle, and that's what she's able to do on her own. She can get through this, and we have a feeling that there might be a time when someone special comes to her side to help her deal with it. Can we mention we really want it to be Julian? Like, really, really want it to be him? We are rooting for this couple in a big way.
Stay tuned for more General Hospital and be sure to check out TVOvermind daily for the latest General Hospital spoilers, news, and updates.
Tell us what's wrong with this post? How could we improve it? :)
Let us improve this post!