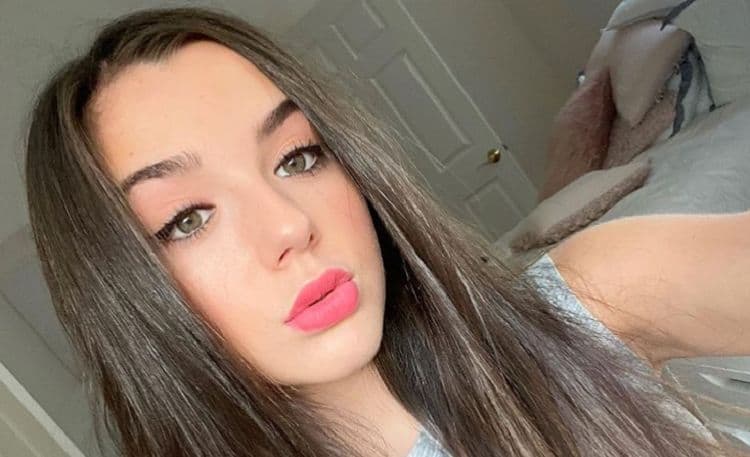 Alexa Nisenon isn't your average teenager. At just 14-years-old, she's already discovered her career path and she's working hard to establish herself as one of the brightest young stars. She got her first big break in 2018 when she was cast as Charlie in Fear The Walking Dead. Being in the show has given her the opportunity to share her talent with a wide audience and people are loving her work. Even though she's still new to the industry, she carries herself with the poise of someone who has been acing for decades. With the way things are going for her now, I think it's safe to say that we'll be seeing a lot more from Alexa in the years to come. Keep reading to learn 10 things you didn't know about Alexa Nisenson.
1. She Is A Florida Native
Alexa was born in south Florida, a part of the country that is known for it's warm weather and beautiful beaches. When she was around 6-years-old, she relocated with her family to the Atlanta area. These days, however, she is living in Los Angeles and building her career.
2. She Was In An Episode Of Will & Grace
Even though Alexa is new to the industry, Fear The Walking Dead isn't her first on screen opportunity. She actually made her TV debut in an episode of the show Constantine in 2015. Most notably, she played Young Karen in an episode of Will & Grace in 2018.
3. She Is Always Wanted To Act
Alexa has known she wanted to act for as long as she can remember. She told A Book Of, "I always remember just wanting to perform and I'd find any place and make it a stage and ask anyone close by to watch a show I would put on and I'd dance and sing! I remember being in dance classes and some of the other girls were also acting and taking classes and I begged my parents to let me take acting classes! After months of asking they put me in a class and my teacher suggested I get an agent."
4. She Is A Big Fan Of The Bachelor
There are a lot of things about Alexa that make her different from other people her age, but one thing that makes her the same is her love of reality TV. During an interview with Pop Culturalist, she shared that she is a huge fan of The Bachelor and The Bachelorette.
5. She Loves Spending Time Outdoors
As a Florida native and now a resident of California, Alexa has a natural love for being out and enjoying a beautiful day. When Alexa has free time, she loves to spend time outdoors. She enjoys doing things like exploring and relaxing by the water with her friends.
6. She Loves Mean Girls
At just 14-years-old, Alexa wasn't even born when Mean Girls came out (does that make you feel old, or what?). Still, Alexa became a huge fan and she especially loves watching the theatrical version which debuted at the National Theatre in Washington D.C. in 2017.
7. She Is A Voice Actress
Live action work is what has gotten Alexa the most attention, but it's not the only thing she's done. She's also a talented voice actress. From 2018 to 2020, she was the voice of Alexa in the animated series Summer Camp Island. She also voiced a character in the video game Farpoint. At this point, it seems like she is putting most of her focus on live action opportunities.
8. She Loves To Sing
As a true performer at heart, Alexa likes to express herself by doing more than just acting. She also loves to sing and has posted a video on her Instagram account to show off her vocal ability. Hopefully she'll eventually get the chance to combine her love for music with her love of acting.
9. She Loves Interacting With Her Fans
Alexa already understands the importance of having a strong relationship with her fans. She loves interacting with them as much as she can whether that be online or in person at conventions. Her friendly disposition has been a big hit among fans and it further proves that she has the potential to be a huge star.
10. She Loves Fashion
Like most teenage girls, Alexa loves being able to express herself through her clothing. She enjoys putting outfits together and she isn't afraid to take risks and try new things with her clothes and accessories. We weren't able to find any information on whether or not she's been working with a stylist.