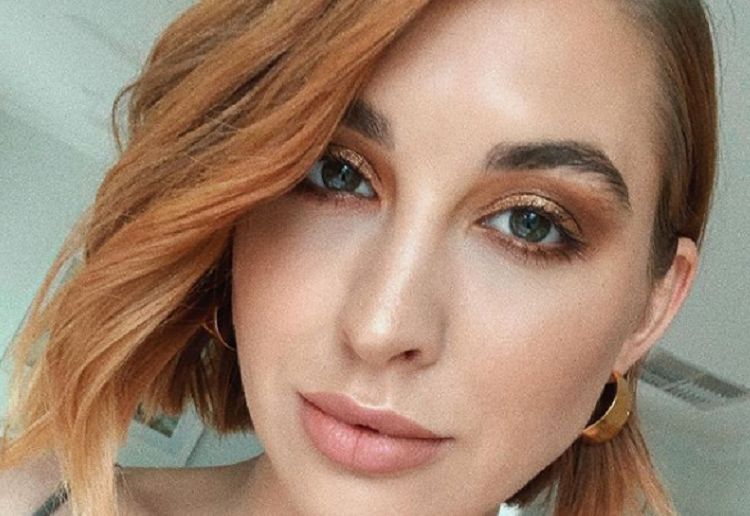 The Bachelor has been a good setting for many people's 5 minutes of fame. Contestant after contestant has found publicity through the show over the years. One of those is Alex Nation, winner of The Bachelor Australia in 2016's season 4. Bachelor Richie Strahan, a young rope access technician from Perth, chose Alex to be his partner during the finale. However, that relationship didn't quite pan out as we've come to expect from previous relationships brought on by the show. While Strahan may have retreated from the spotlight since, Alex Nation did the exact opposite. Here are 10 things you probably didn't know about this reality star turned pop culture icon.
1. Full name
Alex Nation is a pretty catchy name. She's exactly the type of person that makes an impression. Alex's full name is pretty lengthy, and we totally get why she's shortened it. Her real full name is Alexandra Denise Marilyn Nation McGurgan. Her father believes that her name is quite beautiful, but even Alex thinks it's too long. She says that her whole name doesn't even fit on her passport. That could certainly become a problem.
2. Social media
After Alex got on television, she tried to break into the social media game. Many people today make a ton of money by becoming a social media influencer. However, it isn't as easy as it may look like. While Alex was able to collect about 120,000 followers on her Instagram, it wasn't nearly enough to establish a career from. She's modeled on the social media page and even had a sponsored post with medication Ponstan. At the end of the day, Alex left the influencer game and got a full time job instead.
3. Single mom
It's only right for Alex to go for a steadier job considering she's got a son to provide for. Alex is a single mom to her son Elijah. Elijah can be seen on many of Alex's social media posts and YouTube videos. The 7-year old boy has been diagnosed with multiple learning and attention issues including ADHD, dyslexia, dysgraphia, and dyscalcula. Alex got Elijah tested after noticing a change in her son's behavior.
4. Joel Porter
Alex may be dating and pursuing love after The Bachelor, but there's one man that will always be part of her life. Elijah's father, Joel Porter, maintains a close and strong relationship with his son. This also means that he maintains a solid relationship and friendship with Alex. Alex has said that Porter is a good father and has always been to their 7-year old son. Porter has managed to keep out of the public eye and maintain privacy even with Alex in his life.
5. Dale White
Alex and Richie's relationship only lasted a few months. When they called it quits in mid-2017, news emerged that Alex quickly moved on. Her relationship with a woman was what caught fire right away, but Alex was actually with another man right after Richie Strahan. That man was Dale White, the AFL coach's son. According to a teammate, Alex and Dale were together for a couple of months before Alex was ready to move on to the next. No one can say whether Dale was Alex's rebound love, but it sure looked like it.
6. Maegan Luxa
This relationship was probably the most controversial for Alex because she had never talked about having interest in women before. Before Maegan, Alex had only dated men. However, it turned out that Alex had always had some sort of a crush on Maegan, and that Alex was the one that made the first move. Alex clearly dumped Dale White for Maegan Luxe, and the two became inseparable for a while.
7. Engagement
Alex and Maegan got engaged in 2017. That was only a few short months after breaking up with Richie, dating Dale, dumping Dale, and starting a relationship with Maegan. Alex herself described that time as a whirlwind of romance. While it seemed like Alex and Maegan were going to last a long while, the pair broke off their engagement exactly because it was going all too fast–probably more so for Alex. The two decided to take some time off considering that being in a same-sex relationship was new for Alex. While the two remain friends to this day, Alex and Maegan will probably never rekindle the love they had in the beginning.
8. Frankston Bombers
There's one commonality in Alex Nation's relationship, and that's AFL's Franklin Bombers. The Bombers is a football and netball club, and Alex started practicing with the team in 2017. That's where she met both Dale White and Maegan Luxa. During her first season kicking for the Franklin Bombers, Alex was often seen getting the support from her then boyfriend and then girlfriend.
9. Bachelor in Paradise 2019
Alex is getting another chance at love and at reality television. She was cast as one of the contestants for Bachelor in Paradise Australia 2019. Alex looked forward to finding love again on screen, and we definitely rooted for her. She may not find love this time, but maybe this will be the vehicle that would take her career further.
10. Radio
The reality star actually had a brief stint on radio. However, that gig only lasted less than a year. Alex had the chance to be a host on the Jay and Foz show on Southern FM. The duo became a trio–Jay, Foz, and Alex–but only briefly. During that time, Alex also dated one of her co-workers Luke Forrest aka Foz. Forrest and his wife Stacey quietly divorced, but it's unclear whether Alex had anything to do with it.