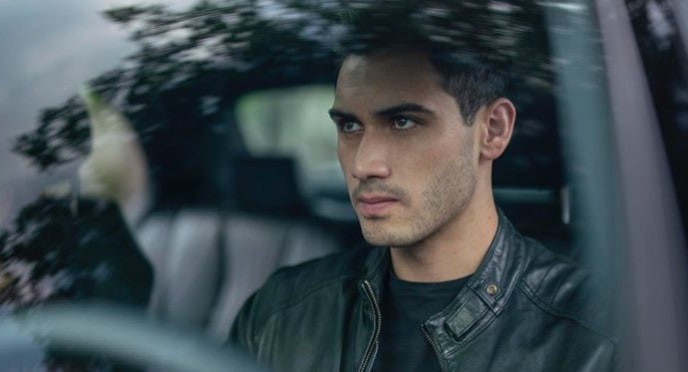 Alejandro Speitzer is a Mexican actor who is best known for his role in the television series "El Club." He has been popular as an actor in Mexico long before this though. For those of you who are just becoming acquainted with him, here are 10 things that you didn't know about Alejandro Speitzer that you may find interesting.
1. He is 24 years old
Speitzer was born in Culiacan, Sinaloa, Mexico on May 31, 1995. This makes him age 24 as of May of 2019. He already has a good start on his career as an actor and he is in his prime agewise. His parents named him Alejandro Sanchez Speitzer. he chose to keep his given name rather than donning a stage name. This tells us that he has pride in who he is and in his family name.
2. He started his acting career when he was very young
Speitzer's family moved to Mexico City from the smaller town of Culiacan, Sinaloa. This gave him a better advantage of being close to where the action was for actors. He began his career acting in telenovelas along with some Mexican television series. His career officially launched in 2000, when he was just 5 years old. He was impressive in his first role and this led to others.
3. Alejandro has had regular acting jobs since he was 5 years old
While many other young actors struggle to get a foot in the door in the acting business, this has never been a problem for Alejandro. He's been working as an actor regularly since he was just 5 years old. His very first job was in a recurring role in the Mexican TV mini-series "Ray of Light" in 2000. He played the part of Rayito. This was followed by another regular role in the television series "Adventures in Time" in 2001 as Ernesto. In 2002 he appeared in "La Familia P. Luche," as Nino, and as Felipe in the series "Complices al rescate" the same year.
4. His career picked up the pace
Alejandro became a very popular choice for casting directors and he was chosen for a nonstop lineup of television series roles. From 2005 through 2012, he appeared in "Mision SOS Aventura y Amor," "Mujer, Casos de la Vida Real," "Bajo Las Riendas del Amor," "Dare to Dream," "Hoping Heart," and La rose de Guadalupe," and "Amy, the Girl with the Blue Schoolbag."
5. Roles changed as he aged and more opened up
As Alejandro became a teenager, more roles became available and he had already established a good reputation as a talented and seasoned actor from the time that he was a small child. Between the years of 2013 through 2017, he appeared in "Mentir para Vivir," "Como dice el dicho," "Ed Dandy," "Bajo el Mismo Cielo," "El Chema," "Guerra de Idolos," "Me gusta pero me asusta," and "Milagros de Navidad."
6. He's still going strong
Most recently between the years 2018 through the present, Alejandro has appeared in several television series and mini-series including "Lady of Steel," in 2018, "Enemigo Intimo," the same year, "Campeones," and in 2019, in "La Reina del Sur," "The Club," and he is also involved in the television series "Someone Has to Die," which is currently in the pre-production stage of development. As an actor, he has a total of 25 credits in his portfolio. This is impressive when you consider the fact that he is just 24 years old.
7. He is also a producer
Alejandro Speitzer is a very talented young man. He is also branching into other areas of film and television. When we were looking into his career history, we also discovered that he is also a television producer. He is credited with being the executive producer for the television series "Me gusta, pero me asusta." He has a very strong work ethic and he has a deep passion for acting as well as for doing work behind the scenes. This makes us wonder if one day he will end up being a filmmaker himself.
8. Alejandro is currently the star of a Netflix series
Netflix procured the rights to the Mexican drama titled "El Club." Alejandro Speitzer is the lead male in the series The show is a Netflix original and is available to all subscribers to the service. It can be streamed at any time of the day or night. In case you're not that familiar with his work, this isn't the first or only Netflix original that he has appeared in. There are several series that he has been involved in. "El Club is about a group of high school students who are earning some extra money by selling a drug that is called Molly. It's not your typical teen show and some parents may find the content to be objectionable, but it has amassed a large gathering of fans so far.
9. Alejandro is currently in a relationship
For fans who are wondering if Alejandro Speitzer is available, it doesn't look like he is. From all appearances, it looks like he is involved romantically with his co-star on "El Club," Minnie West. There are a lot of pictures of them out together on his and her Instagram sites so it looks like he is unavailable ladies. They even post some pictures with romantic captions that removes all doubt.
10. You can follow Alejandro on Instagram
If you're looking for a good resource where you can view recent photos of Alejandro, then we recommend following him on his Instagram account. So far he has made 693 posts and he already has 733K followers. This is more than three-quarters of a million fans and admirers who are keeping up with the latest pics. He has grown into an extremely handsome young man and there are quite a few captions with the photos to let you know what he was thinking at the time.