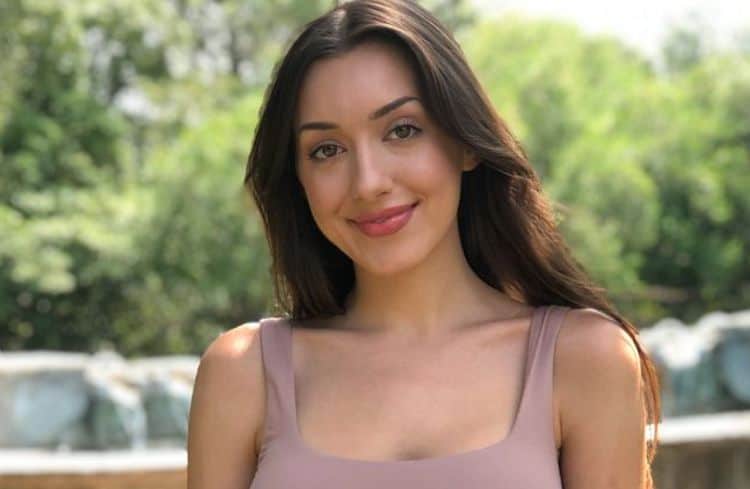 For almost 20 years The Bachelor has helped young hopefuls find love. Although the relationships formed on the show don't always work out, they prove to be a great experience. With that being said, Alana Milne is hoping to be the next lucky lady to find her prince charming on the show. Alana will appear as a contestant on season 25 of The Bachelor, and it's already easy to see why she might catch Matt James' eye. Not only is Alana beautiful, but she's also intelligent and adventurous. Only time will tell whether or not Alana is the perfect women for Matt, but there's no doubt she's going to give the other contestants a run for their money. Keep reading for 10 things you didn't know about Alana Milne.
1. She Was Born In Canada
The phrase 'the best of both worlds' is the perfect description of Alana's experience being a dual citizen. Alana was born in Toronto, although she spent most of her life in the San Antonio, Texas area. Although she moved back to Toronto as an adult, she is currently living in the United States again.
2. She Traveled Through Europe After High School
After high school, many teenagers plan to go to college, trade school, or enter the working world. Alana, however, had other plans. She knew that the traditional college route just wasn't feasible so she decided to spend time traveling through Europe. While there, she took various classes and visited all of the cool sights.
3. She Loves To Read
Alana has always been the type of person who loves to learn new things, and reading is one of the best ways to do that. When she has the time, she loves to sit down with a good book. Occasionally, she'll even share photos of the books she's reading with her followers on Instagram.
4. She Enjoys Being By The Water
Traveling is one of the best experiences a person can have, and Alana is very thankful that she got the opportunity to travel throughout Europe. But no matter where she goes, finding a beautiful spot by the beach is always at the top of her list. Alana loves to hang out by the water, and that's usually where you can find her on a beautiful day.
5. She's Passionate About Social Justice
Compassion and empathy are two things Alana certainly isn't lacking. She cares about others and does what she can to help. Alana is never afraid to speak her mind and she is passionate about causes such as the fight to end racism, anti-bullying, and domestic violence advocacy.
6. She Works At Her Family's Business
Alana isn't just adventurous, she's creative too. In her bio Alana writes, "Since 2017 I've been working at my family's business; Milne Studio…At Milne Studio I am an in house headshot photographer amongst many other things- I lead the graphic design team, I facilitate events, I'm a videographer/editor, and occasional instructor! It's a challenging yet very rewarding job watching people not only excel and improve but achieve their dreams."
7. She Likes To Cook
Alana's creativity doesn't just include photography and videography, she also likes to express herself in the kitchen. She enjoys cooking and experimenting with different dishes and ingredients. She eats a mostly plant based diet, but that doesn't mean that all of her food is boring.
8. She's An Animal Lover
As someone who loves spending time out in nature, it's only right that Alana also love animals. She is a strong supporter of the 'adopt don't shop' mentality and she definitely appears to be a dog person. Unfortunately, we weren't able to determine whether or not she has any pets of her own.
9. She's All About Spreading Positivity
The world can be a tough place, and sometimes its hard to see all of the good things because there are always so many bad things happening. Still, Alana does her best to be a 'glass half full' kind of person. In addition to being positive and optimistic herself, she likes to spread these vibes to others. Since The Bachelor can be a pretty cut throat environment at times, having a positive attitude will probably come in handy for Alana.
10. The Bachelor Is Her First Reality Show
Reality TV has become so popular in recent years, that there are lots of people who want to be on every show they possibly can. Alana doesn't appear to be one of those people, however. As far as we can tell, The Bachelor is her first reality show and she hasn't attempted to be on any others.