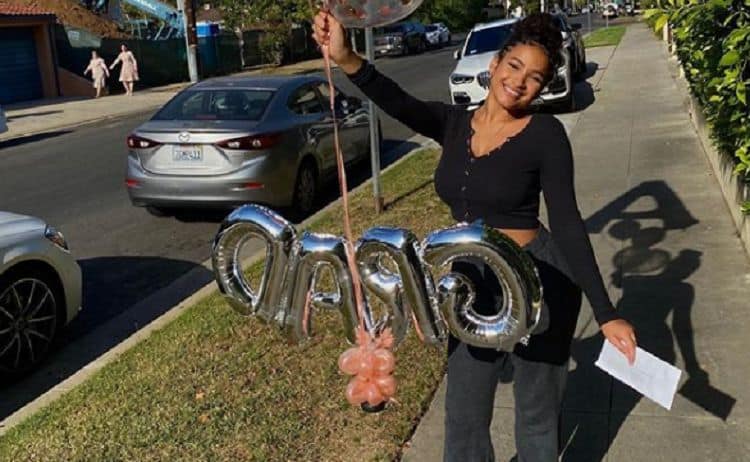 You may not have heard Aja Metoyer's name before, but chances are you've definitely heard her business. Metoyer became the topic of conversation back in 2013 when news started to circulate that she'd had a kid with basketball star, Dwyane Wade. The news came as a shock because Wade and Gabrielle Union had been an item. But being the mother of Wade's youngest child isn't Aja's only claim to fame. She was also a cast member on Basketball Wives along with her sisters. Although Aja's public persona is mostly associated with drama, there's much more to her than that. Continue reading for 10 things you didn't know about Aja Metoyer.
1. She Has Kids With Damon Wayans Jr.
Having a baby with Dwyane Wade is what got Aja the most attention, but he isn't the only well-known person she's had a child with. She has two teenage daughters with Damon Wayans Jr. According to The Blast, Aja and Wayans Jr. were childhood sweethearts
2. She Sells Health And Wellness Products
Reality TV isn't the only thing Aja has depended on to make money. She also sells health and wellness products through the company Total Life Changes (TLC). Many have accused this company of running a pyramid scheme, but Aja's work with TLC seems to be working out for her.
3. She Insists She's Not A Home Wrecker
When news broke that Aja was having a child with D. Wade, many people on the internet were quick to call her a home wrecker, however, she insists that isn't the case at all. She says that her relationship with Wade was more than just a one night stand and she doesn't appreciate people referring to son as a "break baby". She says, "I've never been a mistress, side chick, any of those things. I'm not a homewrecker. I wish I was a little Jezebel, you know? It might have worked out better for me that way."
4. She's From Los Angeles
Aja was born and raised in Los Angeles and still lives there today. She is a true California girl and she is really proud of her hometown. Since she hasn't shared much information about her life prior to being on reality TV, it's unclear which part of the city she grew up in.
5. She Loves To Hang Out By The Water
As a true Californian, Aja has a lot of love for the beach. When she has free time, you can usually catch her hanging out by the pool or relaxing at the beach. Not only does this give her the chance to unwind, but it also gives her plenty of time to snap some cute bikini flicks for Instagram.
6. She's Family Oriented
Anyone who saw Aja during her time on Basketball Wives may be shocked to find out that she's a family oriented person. The majority of her storyline on the show revolved around her deteriorating relationship with her sisters. However, Aja told VH1 that family is important to her and she takes lots of pride in being a mother.
7. She Didn't Realize Basketball Wives Was Going To Be So Dramatic
At this point, there are very few reality shows that can exist without lots of drama. Unfortunately for Aja, Basketball Wives has never been one of them. Still, when she agreed to do the show, she didn't know just how dramatic things would turn out to be. She quickly found out she was in for a rude awakening.
8. She Likes Her Privacy
There's somewhat of a misconception that anyone who agrees to do reality TV must love having a bunch of people in their business, but several people who have been on reality TV say this isn't true. Like many other reality TV stars, Aja enjoys her privacy and she doesn't like to reveal much information about her personal life.
9. She Doesn't Care What Haters Say
Being in the spotlight means that you're also going to have to deal with people's opinions. In Aja's case, most people's opinions about her haven't been positive. Despite all the negativity and backlash she's had to face over the last several years, she doesn't let anything her haters say bring her down.
10. She And Her Sisters Are Still Beefing
While she was on Basketball Wives, viewers witnesses Aja have a huge falling out with her sisters who were also on the show. Even though it's been a couple of years since the season aired, it looks like the Metoyer girls haven't been able to patch things up. Aja's Instagram doesn't show any trace of her sisters, Cristen or Melissa.
Tell us what's wrong with this post? How could we improve it? :)
Let us improve this post!