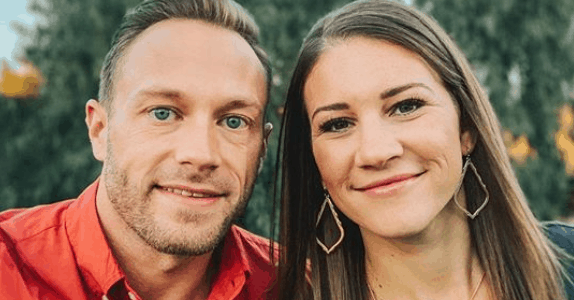 Adam Busby is a reality television star who is best known for his role in the reality television show series "Outdaughtered." One of the most frequently asked questions about him is if he has a job, and if so, what does he do for a living? Fans of the show have a lot of questions about the father of six daughters. Here are 10 things you didn't know about Adam Busby that might help to answer these questions.
1. Adam Busby is gainfully employed
Although taking care of six little girls who are all the same age is a full-time job in itself, Busby does work for a living and he's always had something going on that contributes to the household income. Although there hasn't been a lot of information shared on the series about Adam and Danielle's employment status, rest assured that the father of six is a hard worker. He currently owns and operates is business Adam Busby Media. The company is involved with the creation of photo and video projects which range from the photography of family events to large brands.
2. He was previously an account manager
Prior to leaving his job at Intrinsic Solutions and Sprint Safety, to start his own business, Adam was a key account manager for the company. Although it is unknown what his salary was at the position, the average pay for the job is $80,000 per year. He had a good job and then left it to run his own business, which shows that he's been a responsible husband and father.
3. Adam and Danielle are making good money on the show
We also learned that Adam and his family are well-paid for their participation in the reality television series "Outdaughtererd. TLC pays them between $25,000 up to $40,000 per episode for their roles in the show. This is yet another great source of income for the family and when all is said and done, they're doing very well financially.
4. The Busbys had fertility issues early in their marriage
The couple had problems conceiving a child. They were ready to start a family but couldn't do it without medical assistance. They underwent several medical procedures before they were able to conceive and become pregnant. The last procedure worked so well that they were blessed with the only set of all-girl quintuplets in the USA. It is because of specialized fertility treatments that they were able to start their family and it made them somewhat of a novelty. They had one daughter named Blayke, prior to giving birth to the quints.
5. Adam is big on social media
Adam and his wife Danielle have an Instagram account together. They have a blog that is called itsabuzzworld. If you want to get an idea of how popular Adam and Danielle are, just check in on their social media account. As of the last check-in, there are over 850,000 followers on the Instagram account. They're well on their way to making the million follower mark.
6. He has a second business
We also learned that the busy father of six has a second business. He and Danielle opened their new venture called Rush Cycle. The company offers indoor cycling classes. This tells us a lot about the Busbys. They're both ambitious people who are willing to try something new in an effort to support their large family. Adam has an entrepreneurial spirit and he's always doing something that will benefit his family.
7. Adam is a multi-millionaire
Adam and his wife wouldn't have to work for a living at this point in their lives if they didn't want to. They have enough in their net worth to carry them forward for several years. As of 2019, the family's net worth is estimated to be $4.5 million. Although there has been no confirmation of how much the couple makes per year, they're constantly working on their businesses and on the television series, to continue to build for their financial future.
8. There are rumors that Adam is gay
We also learned that there have been rumors circulating that Adam Busby is gay. Associated with these rumors is the assumption that he married because he wanted to have a family with children. Adam hasn't let these rumors affect him, and he hasn't stepped forward to address the assumptions, so for now, all we know for sure is that he's married and has a family with his wife Danielle.
9. Adam met his wife at Target
Adam and Danielle were both employees at the same Target store. This is where they met for the first time in 2003. They dated for a couple of years, and then Adam proposed to her on Christmas Eve. The couple married in 2006. Shortly after their wedding they moved to Houston, Texas.
10. He's a private person
Adam Busby can't hide from the public because of his popularity on the television series "Outdaughtered." There are certain things that he must do to help the show maintain high ratings, but he doesn't go over the top and he's not an attention hog. While there are some reality television stars who gobble up every bit of attention they can get, that's not the case with Adam. He does a good job of maintaining social media accounts and letting fans know what's going on in the Busby household, but there are certain things that he doesn't discuss. He keeps his business life as private as possible and he doesn't get involved in a lot of drama. He's just a guy who loves his family and who is doing the very best that he can to provide for them and to enjoy life to the fullest as the father of six beautiful little girls.