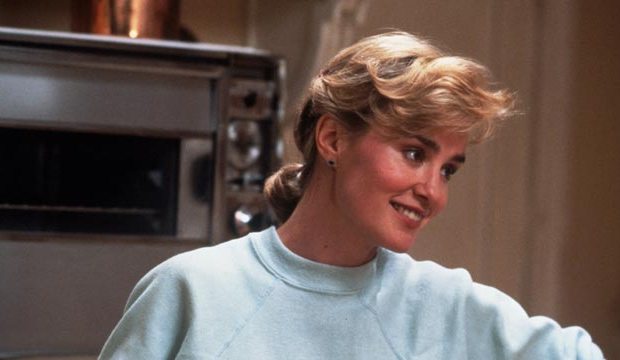 The Academy Awards, more commonly known as the Oscars, are the most significant recognition in the field of film. Oscar winning actors not only establish an instant legacy; they confirm a prominent reverence within the industry. But even among Oscar winners, there are levels of distinction. In the 93-year history of the Academy Awards, there have been 945 nominees in an acting category. Of those nominees, a total of 349 have received two or more acting nominations. Having multiple acting Oscar nominations is not a rarity but having multiple acting nominations in the same year is. In fact, since the academy changed its nomination rules in 1945, it has proved nearly impossible to be nominated for multiple acting Oscars in the same year. These are the only nine performers to do it.
Jessica Lange – 1982
Best Supporting Actress: Tootsie
Best Actress: Francis
Jessica Lange was the first performer to accomplish this unique feat since Barry Fitzgerald in 1944. She took home Best Supporting honors but lost to Meryl Streep's incredible performance in "Sophie's Choice" in the lead category. However, in 1995, Lange won her own Best Actress Oscar for "Blue Sky".
Sigourney Weaver – 1988
Best Supporting Actress: Working Girl
Best Actress: Gorillas in the Mist
Weaver is a three-time Oscar nominee but has yet to attain Oscar gold. For her work in 1988, she lost the supporting category to Geena Davis in "The Accidental Tourist" and the lead category to Jodie Foster in "The Accused". Her only other nomination came in 1986 for Best Actress in "Aliens".
Al Pacino – 1992
Best Supporting Actor: Glengarry Glen Ross
Best Actor: Scent of a Woman
Pacino won Best Actor for his flawless portrayal of a retired blind Army Colonel "Scent of a Woman". It is considered his finest performance in a career full of them. He lost to Gene Hackman for "Unforgiven" in the Best Supporting Actor race. The 1992 win is the only one of Pacino's career amid nine total nominations.
Holly Hunter – 1993
Best Supporting Actress: The Firm
Best Actress: The Piano
Holly Hunter won Best Actress for "The Piano". It is her only Oscar win in four career nominations. Ironically, she lost the Best Supporting bid to Anna Paquin who won for "The Piano". Not only was "The Piano" Paquin's movie debut, but she also played Hunter's daughter in the film.
Emma Thompson – 1993
Best Supporting Actress: The Remains of the Day
Best Actress: In the Name of the Father
1993 marks the only year where two performers have been nominated for multiple acting Academy Awards. Emma Thompson lost to the actresses from "The Piano"; Holly Hunter and Anna Paquin, respectively. However, Thompson did win Best Actress the previous year for "Howard's End".
Julianne Moore – 2002
Best Supporting Actress: The Hours
Best Actress: Far from Heaven
Julianne Moore is a five-time Academy Award nominee but has only one win to her credit; best actress in 2015 for her work in "Still Alice". In 2002, she lost out to Catherine Zeta-Jones in "Chicago" for the supporting award and Nicole Kidman for Best Actress. Kidman won for "The Hours", which also featured Moore's best supporting nominated role.
Jamie Foxx – 2004
Best Supporting Actor: Collateral
Best Actor: Ray
Jamie Foxx only has two career Academy Award nominations and they both came for his work in 2004. He lost the award for Best Supporting Actor to Morgan Freeman for "Million Dollar Baby". Foxx was not shut out though. He took home Oscar gold for Best Actor for his impeccable performance as Ray Charles in the acclaimed biopic "Ray".
Cate Blanchett – 2007
Best Supporting Actress: I'm Not There
Best Actress: Elizabeth: The Golden Age
Cate Blanchett has won a pair of acting Oscars, but she came up empty at the 2008 Academy Awards. Tilda Swinton won the best supporting award for "Michael Clayton" and Marion Cotillard took home lead honors for "La Vie en Rose". Interestingly, both of Blanchett's Oscar nominated roles in 2007 were based on real people: Queen Elizabeth II and Bob Dylan.
Scarlett Johansson – 2019
Best Supporting Actress: Jojo Rabbit
Best Actress: Marriage Story
The 2020 nominations are the only two of Scarlett Johansson's career. Renée Zellweger emerged with the Best Actress statue for "Judy" and Johansson lost the supporting category to Laura Dern, her co-star in "Marriage Story". ScarJo is still winless at the Oscars, however, she is currently the highest grossing actress of all time.
Tell us what's wrong with this post? How could we improve it? :)
Let us improve this post!