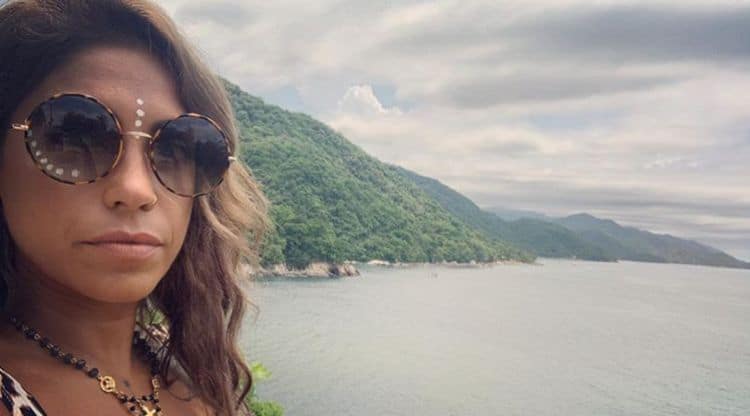 Being a healer isn't an easy job, but it's what Acqua Xena Heart loves to do. She is passionate about helping people be their best selves and she has 10 years of experience, but she believes that she was a healer in previous lifetimes as well. Acqua is currently a healer on TBS' new reality show, Lost Resort. On the show, a group of 9 strangers travel to Costa Rica to experience a spiritual retreat. Each participant has something they want to work on, and they hope the retreat can help them find inner peace and happiness. Acqua's open mindedness and compassionate approach makes her easy to work with, and the participants will learn a lot through their journey with Xena. Continue reading for 10 things you didn't know about Acqua Xena Heart.
1. She Hosted A Podcast
Acqua is just as passionate about education as she is healing. She loves sharing information and giving people tips to help them along their journey. One of the ways she does this is through her podcast, Heart Talks with Acqua Xena Heart. She hasn't posted any new episodes in a while, but hopefully she gets back into it.
2. She's A Yoga Instructor
Acqua is a woman of many talents. As a well rounded healer, she has experience in many different areas including yoga. While yoga and healing are technically two different things, yoga can be used as a tool in the spiritual journey to assist in the healing process.
3. She Has Indian Ancestry
There isn't much information about Acqua's personal life floating around, but we do know that she is of Indian ancestry. In an Instagram post she said, "I primarily grew up in the Hindu culture … chanting prayers and mantras everyday, learning Indian classical dance and Bollywood, immersed in Indian tradition and culture!"
4. She Loves To Dance
Dancing isn't just a part of Acqua's culture, it's also something that she loves to do. She often shares videos of herself dancing on social media. Since self expression is one of the most critical components to healing, Acqua often incorporates it when she's working with others.
5. She Likes To Spend Time Outside
In Acqua's line of work, being one with your surroundings is a must. For that reason, she is truly in her element when she's out enjoying the beauty of nature. She loves to spend time outdoors and some of her favorite thinks to do include hiking, meditating, and swimming.
6. She's Done A Lot Of Traveling
Not only does Acqua get to do what she loves, but she also gets to have awesome experiences while doing it. Acqua's abilities as a healer have given her the chance to travel all over the world. She has held workshops, retreats, and other events in several countries. Some of the places she's been able to visit include Peru and Costa Rica.
7. She's A Mom
Work isn't the only thing that Acqua is serious about. Although it's not always easy to balance a career and a busy personal life, she manages to do it. She is also a proud mom who is very devoted to her son. She loves teaching him about the work she does. When she isn't working, she loves to hang out with him as much as she can.
8. She's A DJ
Since Acqua is a dancer, it's no surprise that she loves music. However, what is surprising is that she is a DJ. According to Retreat.Guru, DJing is one of Acqua's favorite hobbies and she has hosted events across the world. When we said that Acqua has lots of talents, we weren't playing. It would be cool if we got to see some of her DJ skills during her time on Lost Resort.
9. She Has Multiple Instagram Accounts
Staying on top of social media can be a job in itself. So for most people, trying to manage just one account is enough. However, Acqua has taken a different approach to her social media presence. She has three separate Instagram accounts although it's not entirely clear what the difference between each of them is.
10. She's An Artist
Acqua is a creative person to her core, but dance and healing aren't the only ways she likes to express herself. She is also a talented artist who loves to paint and draw. Her vibrant personality is evident through her work in which she uses lots of bold and bright colors. She has shared some of her art work with her followers, and they're hoping to see more in the future.