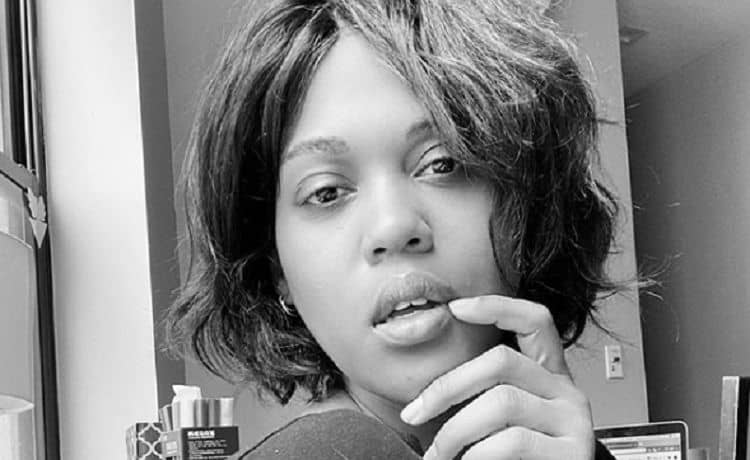 The film sector is experiencing a boom, a scenario that can be attributed to improving global internet connection, facilitating people's access to their favorite shows. Streaming sites such as Netflix are increasing in number and with that comes the need to create more shows and films. Those passionate about acting are not sleeping on the opportunity; thus, they are doing their best to pursue their crafts. One such ambitious person is Antoinette Crowe-Legacy, a talented American actor who is making her debut in the acting scene.
1. Her personal life
She was born and raised in the United States, Texas County and attended the Southern Methodist University (SUM) in Dallas. There, she pursued her first degree in Fine Arts and graduated in 2010. Antoinette then joined the Yale School of Drama where she studied Fine Arts and graduated with a Master's qualification four years later.
2. She started acting in school
Many actors who are passionate about acting realize their love for the art early enough to begin studying and practicing it while schooling. The Guardian reported that pursuing a drama course in school is a remarkable path that provides students with the chances to develop their performances in line with the existing cultural patterns. Antoinette is no exception; the actress started performing while in high school in the Dallas Theatre Centre. She went on to focus on the art as her professional course in college, where she obtained two degrees in Fine Arts. While studying, she participated in acclaimed plays such as 'The Colored Museum,' 'The Striker' and 'Women.' She also appeared in other shows like 'Seven Guitars,' 'Our Lady of 121st Street' and 'The Three Sisters' while in Yale School of Drama. Such plays paved the way for her acting career in Broadway.
3. She is starring alongside Forest Whitaker
The rising actress is fortunate enough to act with Oscar Award-Winning actor Forest Whitaker in his recently premiered TV show called 'Godfather of Harlem.' The show features Forest Whitaker as the main actor known as Bumpy Johnson. Bumpy is an ex-prisoner who forms a union with revolutionary preacher Malcolm X as he is attempting to regain control of the neighborhood from an Italian mob. Antoinette takes on Elise's character, Bumpy's drug addict daughter who suffered a lot due to her father's negligence. Elise is an intelligent person who is also selfish and dishonest; she has a daughter called Margaret, whose grandfather Bumpy is raising as her own. The show premiered on Epix on September 29th, 2019.
4. She played in an adapted screenplay, "The New Haven."
Shadi Ghaheri directed the screenplay and based it on events that happened more than 2000 years ago in the Euripides era, the ancient classical Athens society. The play depicted how women view themselves concerning their destiny and fates. Antoinette played Hecuba, a strong woman who seems to be favored by the gods and speaks with a powerful force. In the play, she is a master to herself alone.
5. Her other notable works
After completion of her studies, Antoinette managed to land some roles in shows and short films. In 2018, she acted as Brittany in a short film called 'Expectations.' The film which was directed and written by a Yale's University alumni, TJ Noel Sullivan, spun around the importance of appreciating our pasts and prioritizing on maintaining family ties. She also appeared in 'Inpatient,' a 2019 series that is about two strangers who are surviving with mental illness in a New York psychological ward. She plays Nora Vanderhoff in the show which was written by Yudho Aditya and is currently in its first season.
6. Her societal views
In this era of civil rights and equality, celebrities are bound to have varied perspectives on different critical issues in society. Antoinette holds a very inspiring viewpoint on women, something that she has frankly talked about in previous interviews. She believes that the current community needs strong women who are not afraid of straying from the normal path to develop their individual success stories. She trusts that society requires more fierce women who are willing to step away from men's shadow and have their own voice.
7. Her Nominations
Despite having a young career, she and her works have already been appreciated through prestigious awards for exemplary performances. For instance her 2016 play, 'The Seven Guitars' was nominated by Connecticut Critics Circle Awards in four groups including the Outstanding Sound Design category. She also received Yale's coveted recognition, 'Carol Finch Dye Award,' in 2018. According to The Courier Press, the award has been won by Oscar-winning actors like Meryl Streep and Frances McDormand.
8. Antoinette will be starring in an off-Broadway play
She is reportedly scheduled to play in a new play known as BLKS that will debut on Manhattan Class Company (MCC) Theater this coming spring. Award-winning poet, Aziza Barnes wrote the play. It will feature other Broadway actresses such as Paige Gilbert and Alfie Fuller who will lead its casting alongside Antoinette Crowe-Legacy. BLKS will portray the three actresses as young people in their twenties looking for love, purpose, and affection. According to Hollywood Reporter, the show is a hilarious sitcom that is characterized by erotic humor from the start to the end.
9. Her social media life
Thanks to technology, fans can now monitor their celebrities' activities on various social media platforms that facilitate the sharing of pictures and information. Antoinette is an active user of social media and has accounts on Twitter and Instagram. Her online following is not so big but is growing steadily and both her Instagram and Twitter usernames are @_the_antoinette
10. Her hobbies
She loves taking pictures, and the actress has more than 100 pictorials of herself in different locations on Instagram. Most of her pictures display portraits of her posing in front of fascinating backgrounds and serene places. She also likes attending festivals such as the Vegandale Festival which is held every year to celebrate the diverse types of vegan foods.Forest Whitaker