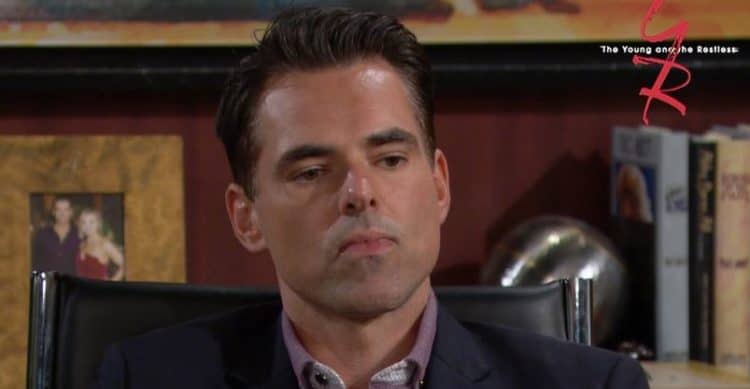 Young and the Restless fans know that Victor always has secrets. He's not the kind of man who lets the world know about his plans and what is going on with him, but we've all been a little shocked by him recently. We saw yesterday that he's being treated by Dr. Nate. And we know that this means bad things for him and his family. He can't keep these secrets from the people he loves and expect them to want to be with him when things get a little tougher. He's been in a bad place in many ways, and this is not one of those ways he can just walk away and let it handle itself. He has to handle things accordingly, and being sick and not telling anyone about it is not helping his case at all. The doctor knows what is going on even if we aren't entirely sure about it ourselves. We are sure we will find out sooner rather than later, though.
And then there is the moment we've all been waiting for. We all knew that Phyllis was out looking for someone to be on her side with things. Vickie and Nikki are currently on their own planet trying to handle what is happening in their own lives, and this is not one of those moments they can easily work on without any help. Right now we are all watching as they fall apart, and Phyllis knows this. She's asked Sharon to be her partner and to be an alliance with her. They do have some things in common, such as all that's going on with Nick, and they might just work well together. Well, for a moment. Sharon and Phyllis also both have their own personal things to deal with, and neither of them will be happy to realize what's happening in their lives right now.
What's Happening on the Young and the Restless
Sending you a whole lotta ❤️ from the set of The Young & the Restless! #yr pic.twitter.com/dnk9CtJaUk

— Daniel Goddard (@DanielGoddard) July 3, 2018
Daniel Goddard is like the selfie queen of the YTR. We've seen more photos of him with his hand in the air taking photos of himself and his costars than anyone else lately, but we certainly aren't complaining about it. We do love him and all he has to offer, so this works for us. Here's a photo he's shared of himself with his on-screen wife, some of his enemies, and a few friends. We love to see that they are all happy with one another in real life. It's so much more fun that way. Keep it coming!
What's Next on the Young and the Restless
Phyllis proposes a new alliance today on #YR. pic.twitter.com/C9Cehx5eXx

— Young and Restless (@YandR_CBS) July 3, 2018
There's a big celebration and holiday happening today, and it's all about what is going on with the Chancellor family. Cane is not about to let Jack come into this family and take over anything. He's upset by all he's learning right now, and he's not going to stand for it. He has a lot to think about, and he's not going to let this get in his way. He is going to do anything it takes to get this situation under control, and we believe he will make that happen. And we can't wait to see him stand up for what is his and his family's, and we can't wait to see Jack try and take him down to get what he wants in his own life. It will be amazing.
And then there is the fact that Abby and Arturo have finally reached that moment. She can't let him go, and she cannot stop thinking about him. Today is the day they will finally take their situation to the next level, and she will take him to bed. She's going to make sure she get what she wants from him, too, and she is really not going to feel bad about it at all. She's going to get what she wants, and she's going to let it go at that for the moment. She can't change things, but she can certainly enjoy them while she can, and that's her entire plan.
Stay tuned for more Young and the Restless and be sure to check out TVOvermind daily for the latest Young and the Restless spoilers, news, and updates.
Tell us what's wrong with this post? How could we improve it? :)
Let us improve this post!