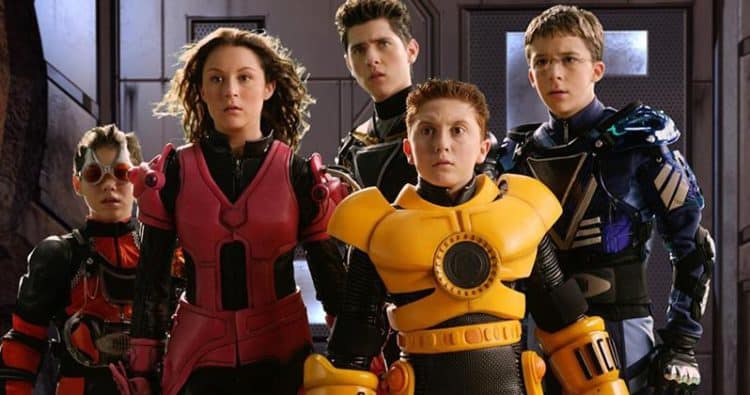 There are a couple of reasons to groan and roll your eyes at the news that Spy Kids is getting a reboot, but they're also reasons why it could possibly work if things go well. One reason is that the movie is even being rebooted since it speaks heavily of the continual and very serious lack of originality in show business that is somehow still embraced by so many. The counter to that however is that kids love these movies at it's been proven throughout the years. The second reason is that apparently the movie is going to be looking at a multicultural family, which isn't a bad thing, but if it becomes just another way for Hollywood to continue virtue-signaling it's going to be one more entry into the movies that will be aiming at reminding people that apparently the only way to be virtuous and aware of different cultures in this day and age is to shove them in peoples' faces. The idea of multiculturalism in movies is great and it does work on a lot of levels, but there are moments when it feels less than natural and becomes kind of a forced attempt at making certain that diversity is being used to bludgeon the film industry in an attempt to impress upon people that there simply isn't enough of it. And if you believe there isn't, well, then you've missed out on roughly 40 years of cinematic moments that have not all been primarily white. But moving on, the fact of the matter is that kids eat this stuff up, and those making the movies know it.
At the moment there's not enough information to tell whether this reboot will link up with the originals or if we'll see any of the original actors since it sounds as though things still need to be written up since Robert Rodriguez, the director of the originals, has a pretty full plate at this time with other projects and might not be able to drop everything and come running to push this one through. Like many other ideas that have been announced lately, it's very likely that we won't see this happen until later on in the year unless things can occur that will get it done that much quicker. Along with the idea, there are of course protocols that still have to be followed in order to keep everyone safe when filming, and the decision on who to cast and what direction the story is going to take needs to be decided first and foremost. Trying to do anything before the story is written out is bound to be a huge mistake since it could affect the casting in a big way. But however the story goes and whoever is selected for each role it still feels as though things are bound to do well enough since again, kids do gravitate towards shows such as this in a big way and since Spy Kids has featured a brother and sister team since its start it's been fairly inclusive when it comes to boys and girls and what they can both do.
The trick of bringing this back though feels as if it will be largely in the casting since even a half-baked and well-used storyline would be enough for a lot of kids to get into the idea again, but the actors need to be able to deliver in a big way since this is where some kids begin to grow bored or get excited and invested in the story when the actors are good enough to draw someone in and make them believe in what's going on. Those of us who were already grown when the original Spy Kids movie came out probably looked at this and either shrugged our shoulders and thought that it looked like another kids' movie, or sat down and enjoyed it with our younger siblings or kids and thought that it was indeed worth a little something since the movies did manage to pull in a few pretty big-name actors throughout four movies. The story wasn't always as gripping as it could possibly be for an adult, but when you're a kid, action and adventure can take the place of a good story a lot of the times since the attention span of the average kid kind of demands the inclusion of a lot of flashy colors and movements coupled with enough story to keep them interested. Spy Kids has plenty of both, so the eye-rolling and head-shaking are bound to happen since the whole thing does feel like another attempt on Hollywood's part to show that they can virtue signal like no one else, but at the very least it's entertaining for kids. That alone is worth a lot to a large number of parents.