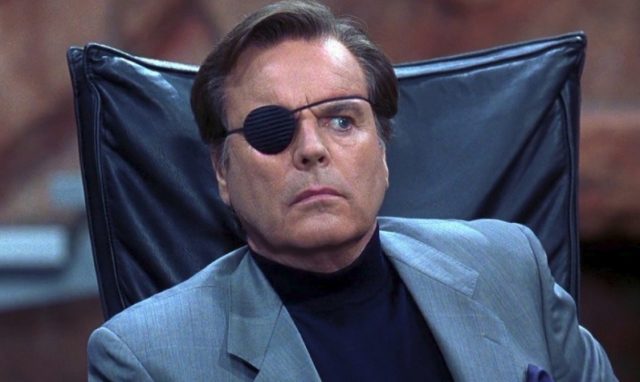 Robert Wagner has been around for a while and he's been great at a lot of roles that he's taken on. One of the most recent that people might recall was as Anthony DiNozzo Sr. on the hit show NCIS. Now that Tony has departed however there might not be as much need for him since he was after all the one point in Tony's life that he couldn't seem to come to terms with all the time. But in movies Robert Wagner has shown just as much aplomb as he does in TV, filling out his roles without much effort and still making them work beautifully.
Here are just a few examples.
5. The True Story of Jesse James-Jesse James
The story of the James gang is a popular one from the old west and has interested fans of the literature and historians for a number of years. What really happened back then is kind of sketchy depending on who you ask. History has a way of being played up to be bigger and better than it originally was, so it's anyone's guess as to why things happened the way they did. But this accounting is supposedly one of the most in-depth stories of the notorious James gang.
4. Dragon: The Bruce Lee Story-Bill Krieger
Bruce Lee's story gets a bit convoluted depending on who you ask and what sources you use. His move into films was a rocky transition to start with and Bill Krieger was the guy trying to help him even as he failed to get him the part he really wanted. Krieger would come back however and offer Bruce the role that would eventually make him into a legend among martial arts fans.
3. Wild Things-Tom Baxter
Tom is the slick, fast-talking guy that helps out those that can line his pockets and make him forget about the fact that a conscience might be more than just a word. He's a very self-assured man that thinks he's just that great and yet still has to deal with the unfortunate fact that his client makes an absolute fool of herself in the courtroom while needing to be detained due to a sudden temper tantrum.
2. Play It To The Bone-Hank Goody
Wagner kind of plays a hands off part in this film for a while but he's still around and he's still able to be his calm, centered self in a film that is really more about two aging boxers that are being pitted against one another of nothing more than convenience since the original contenders were somehow dropped from the card. The worst part about it is that this fight isn't even worth the attention of the promoter much less any fans.
1. Austin Powers: Goldmember-Number Two
As Number Two, Wagner has to keep a straight face most of the time as he has to sit and listen to Dr. Evil stumbling through one evil caper after another without a single clue that what he's saying is somehow hilarious to the rest of them. The greatest part is that he can do this in every film and not even crack a smile.
He's one of the great older actors that's still in the game.