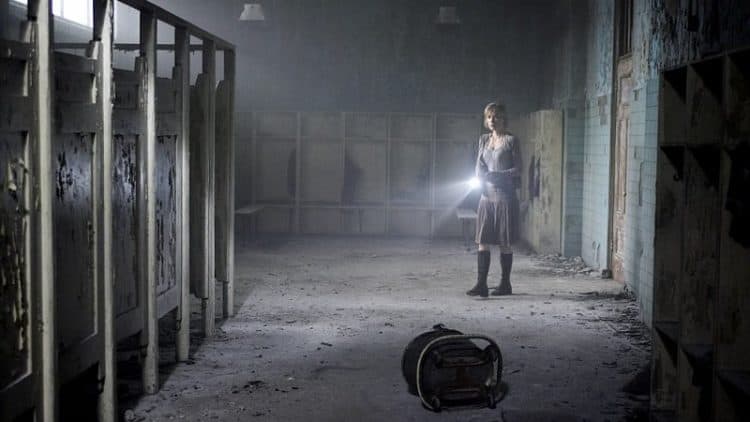 Admit it, the first Silent Hill movie scared the living daylights out of you not just because of the twisted and insanely dark way that it incorporated the game elements, but also because it was a visually stunning and absolutely terrifying story that, when broken down, is actually pretty bearable. As Jeremy Dick of MovieWeb points out though Christophe Gans, the director of the first movie, will be coming back to take part in bringing the third installment to the big screen. It's okay to admit that Silent Hill: Revelations was a bit of flop and that it was underwhelming in a way that the first movie was successful, as far as the fans are concerned. If anything the second movie went over the top too quickly and didn't build up any real story line to bring the fans into the movie in a way that felt natural and not as contrived, but the first movie also managed to slam the content into the face of the fans in a way that was great but was also the type of act that said 'take it or leave it'. The visuals in the first movie were downright disturbing, from the twisted janitor that comes crawling out of the bathroom to the nurses to the bloodbath that erupts near the end.
It's a big hope that Gans will bring his vision back but perhaps update it in a way and change things just enough, not too much, to make it clear that he's put in the effort to add new chills and thrills to a story that many people know by now. After all, Silent Hill is by far one of the better video game adaptations that's hit the big screen, and while the second movie didn't do that well it was still alright in some spots. Also, it's been long enough between movies that another sequel shouldn't feel as though it's stepping on the toes of the first two movies, meaning that it should be able to be its own story and yet link up to the other two in a way that will please the fans even as it takes on its own feel and life. The hope of course is that it focuses on the story and not just on the craziness that's happening in Silent Hill, as the first movie did. At this point there aren't a lot of details to go over since while it been made into an announcement and Gans is claiming that he's been developing another movie, there still isn't a lot of information that's been laid down to peruse.
When talking about sequels it's easy to be kind of cynical since there are many upon many sequels out there that don't live up to the original and never will since they begin their run as trying to outdo the first movie and focus too much on competing while not focusing on just being another worthy movie in the overall story. Silent Hill is hopefully not going to fall under that stigma since it would appear that Gans is hoping to make something that will be its own story and be connected to the overall tale of Silent Hill. How that's going to happen is hard to say, but there are bound to be more stories in this ill-fated town than those we've seen thus far, and given how many games and different versions of the main idea have come out it's easy to see that there's plenty of source material to pick from, so it's likely that Gans won't have to worry about doing anything he's done before. What's funny about Silent Hill is that fans loved it, and those that played the games loved it, but of course critics didn't happen to think it was all that great, which is likely one reason why it's been so easy to forget the movie up until now. Critics have a way of shutting movies down even if the fans happen to enjoy them, and it's become something of a hindrance to many movies that are otherwise quite enjoyable.
The biggest hope for this movie, from my own personal standpoint, is that somehow Gans will find a way to keep us on the edge of our seats or cringing against the back of them in anticipation of what's to come as he as able to do in the first one. During the second it was easy to pause the movie, get up to get something to eat, perhaps mull around a bit, and then come back to it and have a pretty good idea of what was going to happen. But this time around one can only hope that Gans will recapture the chilling tale and twist in just such a way that we're left breathless waiting for the next scare to come out of nowhere.