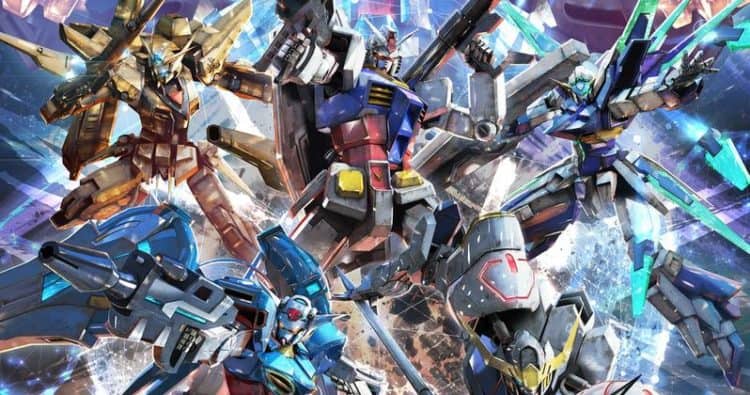 There are likely a lot of anime fans that are overjoyed at the news that Gundam will be coming to live-action on Netflix, but the following sigh of mild disappointment will no doubt be due to the fact that it probably won't arrive until 2023. Thanks to the pandemic there's a bit of a backlog on the movies that Netflix wanted to push, and it's going to be a while before this idea can come to fruition, but it's very likely that people will gladly wait so long as they get to see it happen. The story will be set in the same time period as the anime apparently and will be taken on by Jordan Vogt-Roberts, the same director that's been a part of the MonsterVerse. It does make a bit of sense that when one is trying to bring to life a live-action version of a giant, human-guided robot that someone with experience in creating larger-than-life creations would be consulted. It already sounds like an impressive idea since epic space battles will no doubt be a big draw for those that are big fans of the series and will probably end up interesting those that aren't fans but would be interested in learning more about it. Gundam has been a huge idea for a long time now and has been featured in a few different ways over the years.
In fact, the Gundam idea was incorporated in Ready Player One a little while back and it was actually kind of impressive since it pits the Gundam warrior up against Mechagodzilla, which felt like a very lop-sided fight since the size difference between them was huge. Many people would argue that a Gundam is far more agile and quicker than Mechagodzilla, but instead of opening up an argument for this subject, let's just assume that Mechagodzilla won't be showing up, and neither will Optimus Prime from Transformers since both hold victories over a Gundam warrior in their matchups, which have come via Ready Player One and in Celebrity Death Battle online. The Gundam is by all means a very powerful machine and even deadlier with a skilled and capable pilot, but it's a big hope that the show will end up giving some exposition in order to benefit those that don't know that much about Gundam and want to be able to follow the storyline. Hardcore fans of Gundam might want to focus more on the details and fine points of the story to figure out just what they can expect, while others might want to see a more comprehensive story that will let them know just what they're watching and why it's so interesting. Seeing how long the idea has been around it should be that a live-action movie could actually be what people are wanting to see now and will last for a while to come. There's a chance at least and it's best to try and take it while it's there.
2023 sounds like a long ways away, but then again so did 2021 when it was still 2018, so it's likely that the time will fly past since Netflix will still keep pumping out material as much as it can in order to stay competitive with the other streaming channels, and of course to retain its spot on top, if it can. Right now a lot of other streaming sites are coming out with numerous shows and movies that are being pushed in a very big way and are catching the attention of many people as they surf the different streaming sites looking for something to watch. When it comes to anime though, Netflix has been keeping up in a big way since it's been attentive to what people are watching and has many times manages to snag up one property or another in order to bolster its lists. To think that a Gundam live-action movie will be one of its highlights is pretty easy since coming from animation to live-action isn't necessarily a guaranteed win, but in this case, it's already sounding like something that people will openly embrace and want to see succeed since Gundam is something that a lot of people can't get enough of and will likely watch even if there are a few issues here and there. It's bound to be something that will take a little bit of effort to push through in order to get as many people to pay attention as possible, but there's a couple of years to figure out how best to approach the intended audience, and there's no doubt that the live-action movie will be impressive to look at when it's here.
In the meantime, Netflix still keeps adding material to the site as it continues to roll along and remains one of the most popular streaming sites of all time.