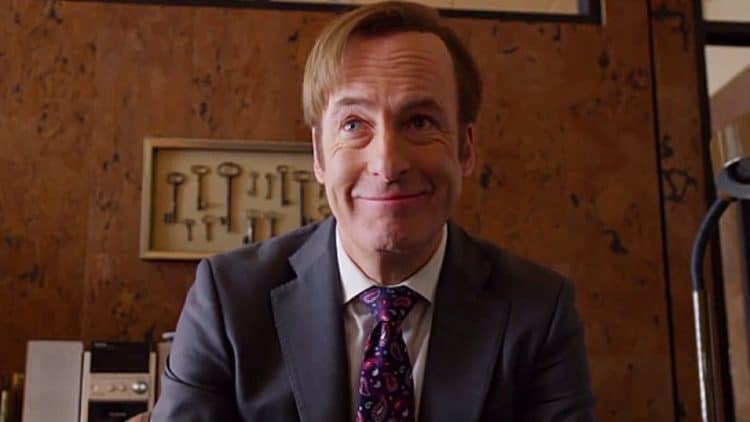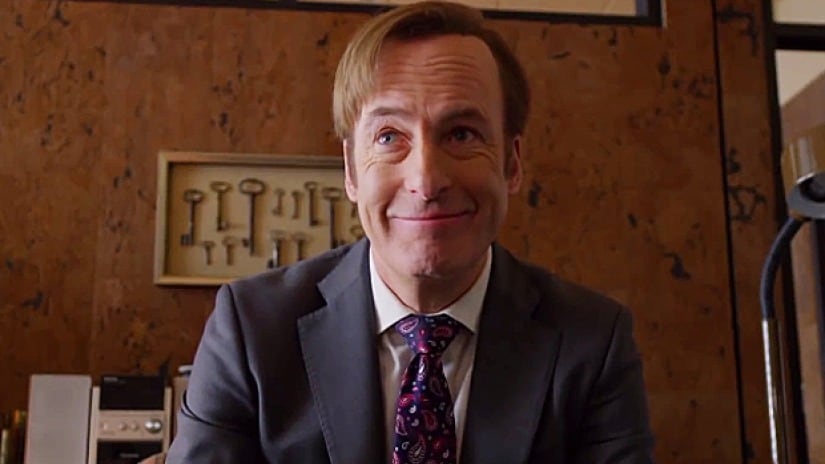 It's becoming a little more apparent that once the end of a show is in sight, or that there are opportunities to be had, ideas for spinoffs start popping up like a rash that could be nothing serious or could be something that will continue to spread in a manner that won't stop until it's made apparent that people aren't paying attention any longer. Somehow, the idea of Saul caught on during Breaking Bad, which gave way to Better Call Saul. Now, an idea to show Jimmy and Chuck as young men growing up in Cicero, Illinois, is going to be the basis for Slippin' Jimmy, which will be created in the retro style of Fat Albert. Is anyone else getting the feeling that there might be a reason why producers and writers keep looking backward to find their ideas? Better Call Saul has been a success, there's no doubt of that, but thinking that the idea of going back to see what would make a guy like Jimmy tick feels kind of like the Louie Anderson cartoon, or Everybody Hates Chris. There's a chance that it could become something that will see a lot of fans enjoy it, or it could drop by the wayside after the initial bit of interest fades.
Understanding how Jimmy and Chuck grew up and what made them who they are is bound to interest plenty of people, but to be realistic it does feel like something that's going to be accepted simply because people are so invested in the show that they'll want to stay in their comfort zone and not worry about finding something else to watch. It's not hard to imagine that folks are sticking with certain shows simply because they don't want to expend the emotional energy to latch onto another show or surf the possibilities for a while. Better Call Saul was more or less the answer that a lot of people needed when Breaking Bad finished up, but it had to create a compelling story that would either last beyond Breaking Bad or show everything that came before it to maintain the continuity of the story. But now it sounds as though things are going even further back to show even more of the character that people have come to appreciate, which isn't such a bad thing, apart from the fact that there's not much else to be done after this unless we're going to get to see everything between Jimmy's childhood and his current show. The cynicism about this idea is born more from the idea that there's usually an ideal time to stop and move on and many people are forgetting that the more a story is stretched, the less appealing it tends to be. For wanting to look into the past so often there are plenty of lessons that have been learned in the history of TV that people tend to forget.
The more focus a story or a fictional character receives, the more they have to give, and the more they have to be dissected in order to figure out everything about them, their motives, and why they're expected to be a continual source of entertainment to the masses. One big problem with this is that if a character is played too close to the vest, people lose interest because if there's nothing to find out about them and no more to be revealed, there's a good chance that folks will figure it's not worth the emotional investment. On the other hand, if too much is given concerning a character and they become completely transparent, people will either lose interest or begin to theorize over the character in ways that make little to no sense given that the character has revealed everything. People are always seeking hidden meanings in everything even if it's made clear that this is what there is, no more and no less. The fact that anyone does this with any of the characters from Breaking Bad is still amazing since the motivations and the reasons for why anyone does anything has been theorized to death even if people still tend to come up with reasons for their rambling deductions.
Slippin' Jimmy is bound to be a look into the making of a person that would one day become someone that people would for one reason or another latch onto, and to show that he might have been, at one time, a decent human being that had yet to start screwing people over in the pursuit of something he didn't fully understand. There's no doubt that people are going to tune in to see what it's all about, but whether or not they stick around is something that will have to wait to be seen. It's a sure bet that plenty of people will find a reason to keep watching.