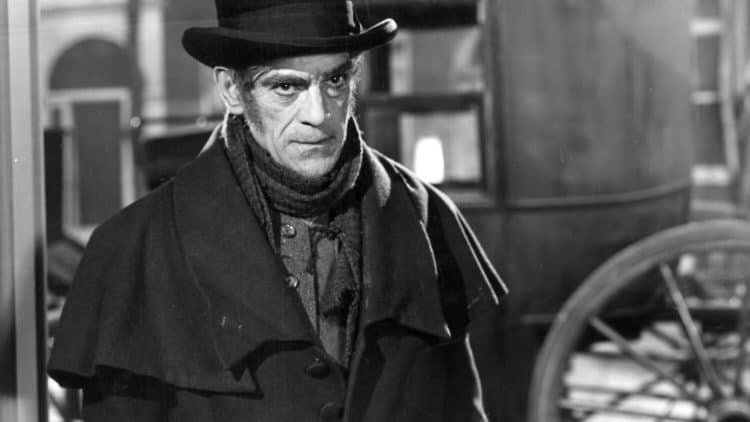 It kind of feels long overdue to finally hear that a documentary on Boris Karloff is in the works, especially since this is one of the people that helped to revolutionize horror movies so long ago. But it's nice to hear that it will be happening, and it's easy to agree with some folks that it might actually take more than one simple documentary to detail everything this man did in his life since he did accomplish more than just a couple of key roles that people happen to know him for. Born as William Henry Pratt, Karloff never officially changed his name, but he did keep the stage name after deciding upon it when he started out. Trying to think if people would have remembered the named Pratt rather than Karloff for so long is kind of difficult, but given the depth of his performances and the number of movies and TV shows and other projects he worked on during his career it feels safe to say that people would have remembered his name no matter what. Apart from great roles such as the monster in Frankenstein and The Mummy, he also managed to wow people with his many other roles that many people don't ever talk about. When asked, a lot of people these days might still know his name, but trying to get them to remember anything he's done other than monster movies might be a stretch.
Reminding folks of the greats that have come before and paying respects to such people as Karloff is something to be taken seriously since quite often the memories of such individuals are left to wither and fade off into obscurity. A quick Google search can easily bring up who he was, what he did, and how impressive his career was, but a documentary can go into greater depth and show people that he was a person that Hollywood needed at that time and someone that helped create change that was beneficial to the industry and would go on to help many others as they sought to create their own careers. The man behind the monster was a very talented individual that brought a great deal of inspiration to a lot of people and has stood for a long time as one of the greats in the horror genre since just looking at how many different parts of pop culture have been affected by his presence is amazing, to say the least. Trying to nail down everything he did in his life in one documentary doesn't really feel possible, but after the extensive research and attempts to piece together as much of his life and works as could be found throughout the world, it's fair to say that this upcoming presentation will do some justice to Karloff's life and career.
It's quite interesting learning a little bit more about the man since he was the youngest of his family and was actually raised by his oldest siblings when their mother passed away, presumably his father had passed away as well. Pratt/Karloff did not finish college as he went into acting after leaving school, and adopted his stage name not too long after. Amazingly enough, he starred in 80 movies before he was 'discovered' and turned into an icon that would eventually go on to help define the horror genre in a very big way. It shouldn't be too hard to imagine that his role as Frankenstein's monster was kind of difficult since he had to wear quite a bit of makeup and his costume was a bit heavy as well. The shoes were around eleven pounds each in weight and had to be elevated to give the impression that he was much taller than he actually was. But apart from his monster roles, he was also a very kind man that would dress up as Father Christmas every year for physically disabled children, and he was a very outspoken charter member of the Screen Actors Guild that had no trouble raising his voice when he felt the need to stand up for the various rights of those that belonged to the guild. In other words, Karloff was the kind of guy that might not have been perfect, as few people, if any, ever are. But he was definitely someone that enjoyed his work quite often and was willing to stand up and say something when he felt that things weren't right.
He even narrated Dr. Seuss's How the Grinch Stole Christmas in the 60s if you can believe that, so stating that his skills went beyond the horror genre is pretty easy. It's going to be an interesting documentary no doubt since Karloff was an interesting man and someone that a lot of people can't help but find intriguing when it comes to his career and his personal life.
Tell us what's wrong with this post? How could we improve it? :)
Let us improve this post!