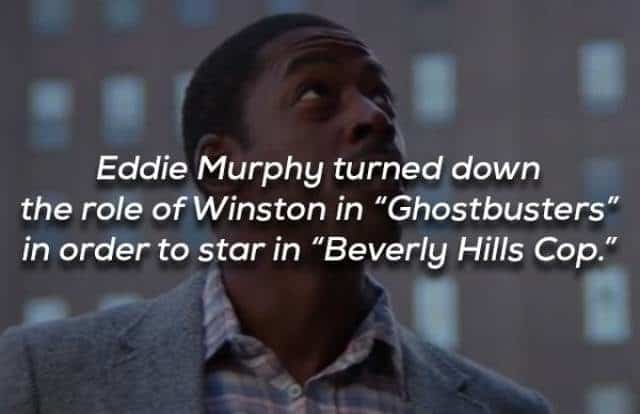 Can you imagine Eddie Murphy trying to bust ghosts? I get the feeling we would have a lot more jokes and a lot more off screen conflicts about Eddie trying to upstage everyone. But then again it could have been extremely entertaining as well.
She's the total 80's teen without a doubt. There's a reason why she was everywhere for a while and why young boys swooned over her. Molly Ringwald was the IT girl for the 80's.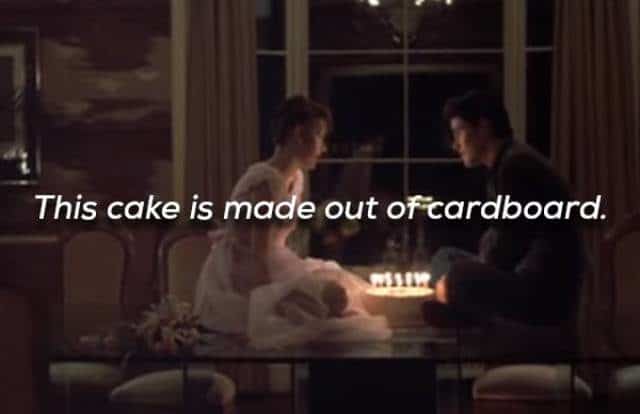 Good thing it was just a prop. What's more amazing than this though is how easily the two of them cleaned up what was left of the house after the party. I've seen professional cleaning crews that don't operate as quickly. But then we ARE only seeing a small part of the house.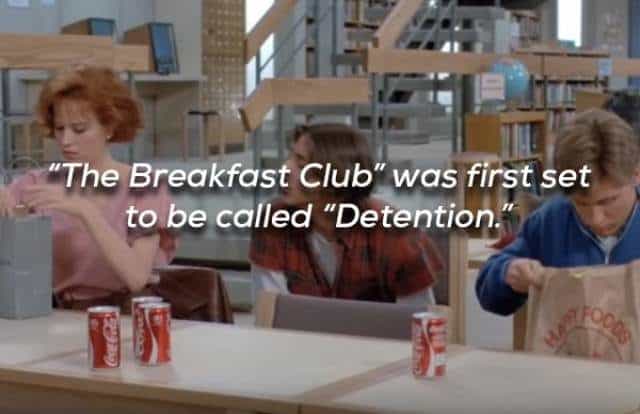 Doesn't have the same ring to it does it? Plus the title sounds a lot more foreboding than The Breakfast Club. Thankfully saner heads prevailed in some ways.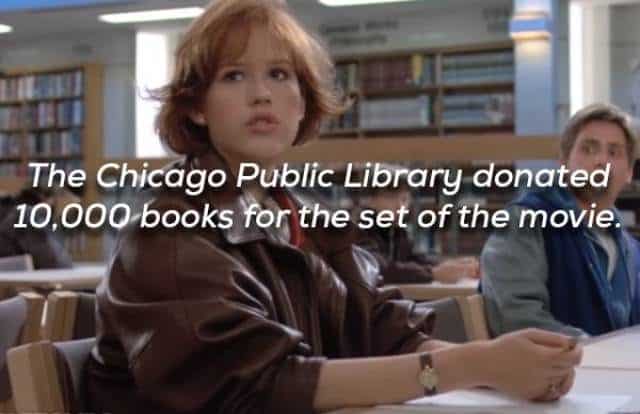 Yep, Shermer High School did not exist, at all. Completely fictitious school people. Are your illusions sufficiently shattered now? That little tidbit was actually common knowledge when the film was made.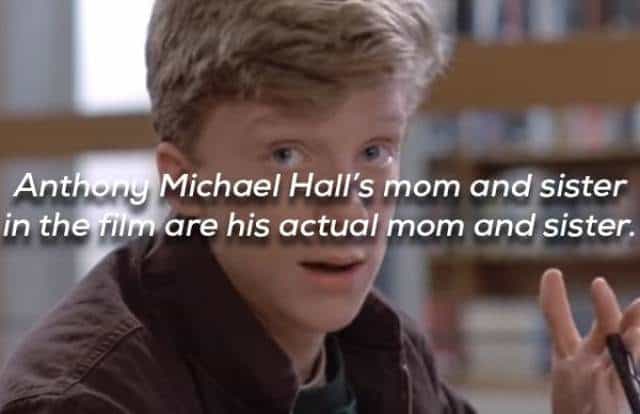 That would explain the chemistry that you could see between them. He's probably gotten a scolding like that more than once in his life. Plus, having a little sister to back up your parents is easy motivation for the way he seemed to feel.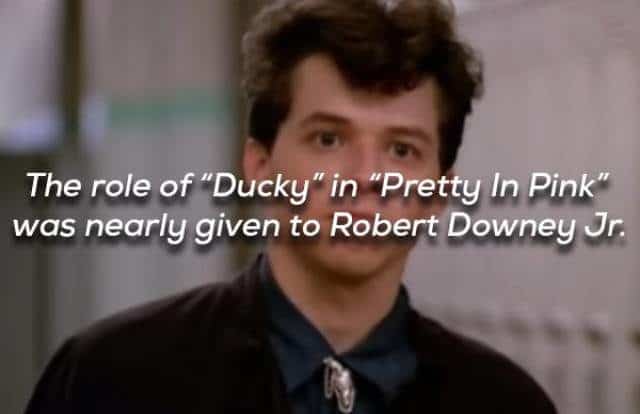 It doesn't seem like it would have mattered much, but Cryer has never really had the presence or the same sense of humor that Downey has. Somehow I think Downey would have been all over the map like he was in Back to School.
It would be the upset of a lifetime to let the best friend get the hot girl after all. There's a reason they're the best friend, because the hot girl usually is attracted someone that she envisions as her lover, not her FRIEND.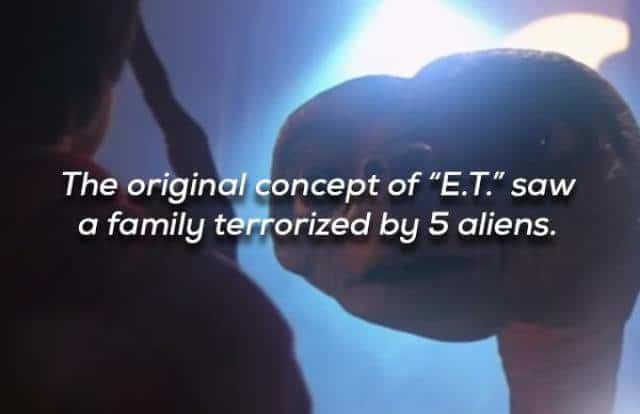 That would have been uniquely creepy, and easily worthy of a horror movie.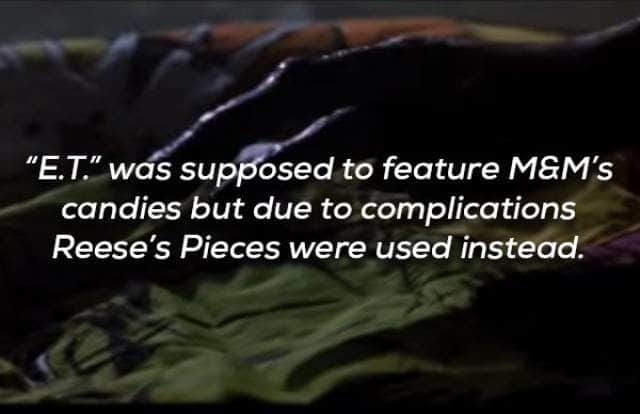 To heck with M&M's, Reese's Pieces made good on this deal.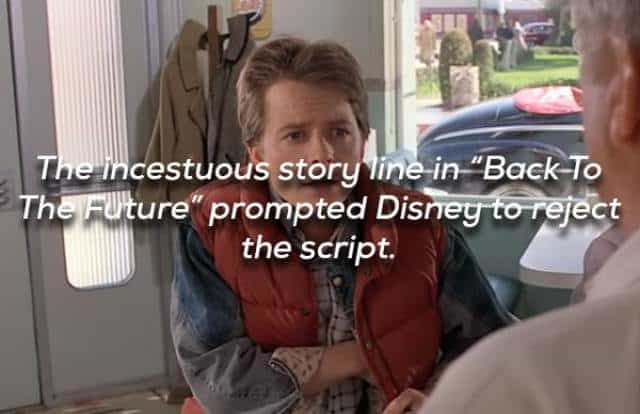 Kind of pointing the hypocritical finger aren't we there Disney? Murder, endangering children, stereotyping, and kidnapping are okay though, right?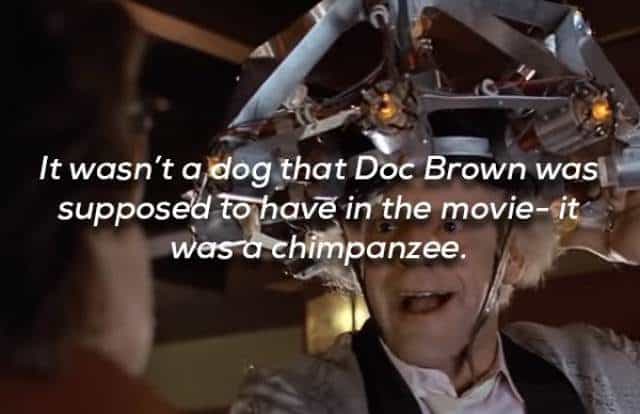 That could have gotten crazy (er).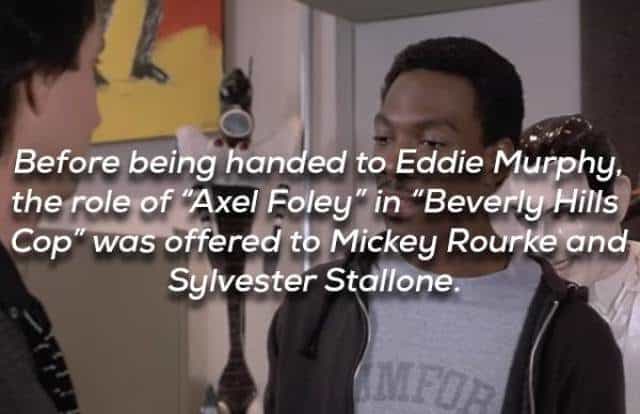 Yeah, no. Something about the movie just cried out for a big-mouthed comic that had more than one facial expression.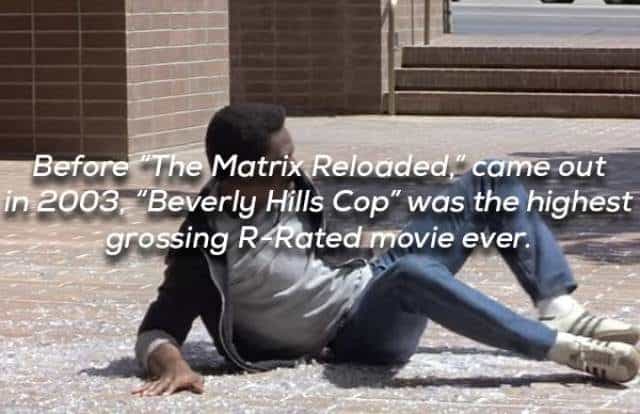 There's something about this film that just makes it that appealing.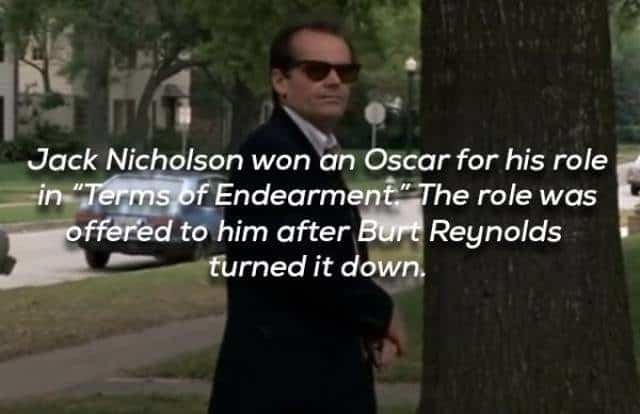 Between the two I think I'd take Nicholson for most roles, hands down.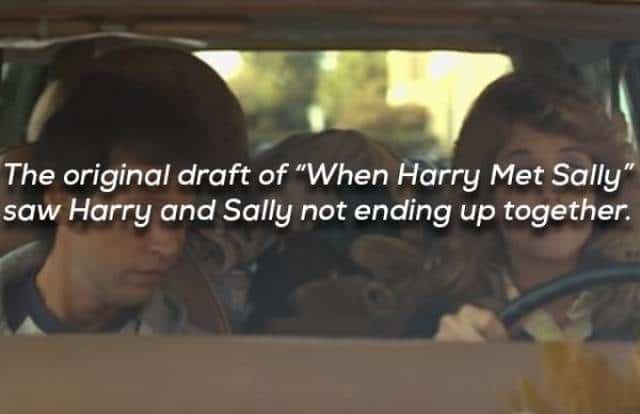 Now what kind of fun would that be? After all they go through and all they put up with getting together was just kind of natural.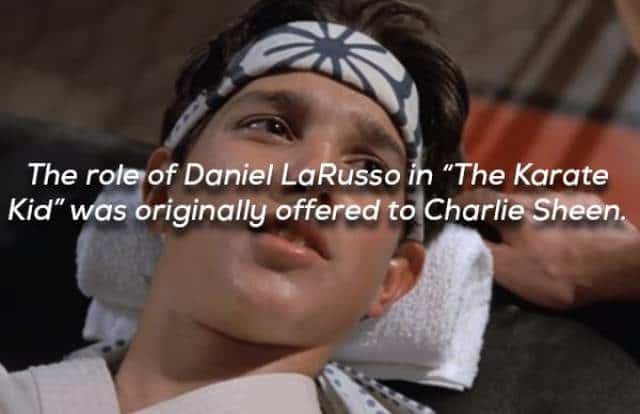 Charlie Sheen never struck me as the underdog type.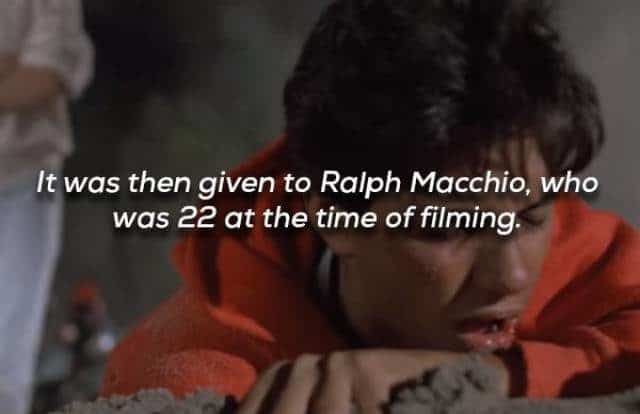 Ralph Macchio definitely plays the role of the new guy well, especially the new guy that just can't fight.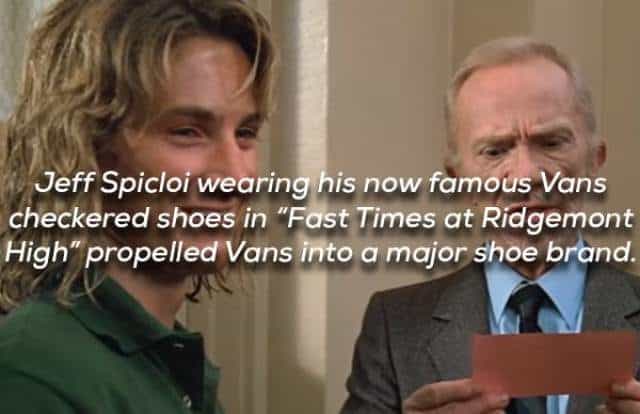 It's amazing how little things like this can cause such a huge reaction.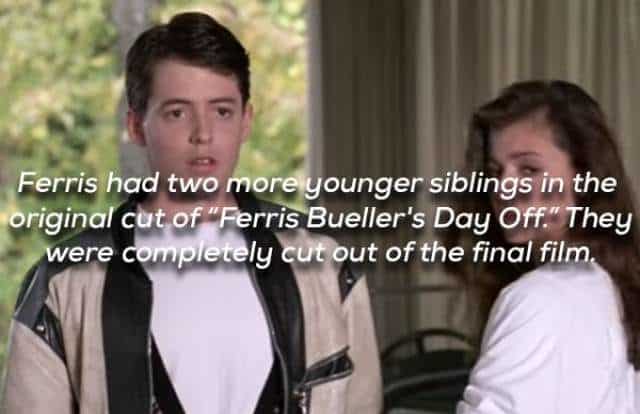 The whole dynamic would have been changed and the film likely wouldn't have done as well.
Everyone was just dying to earn the name "Buttercup", huh?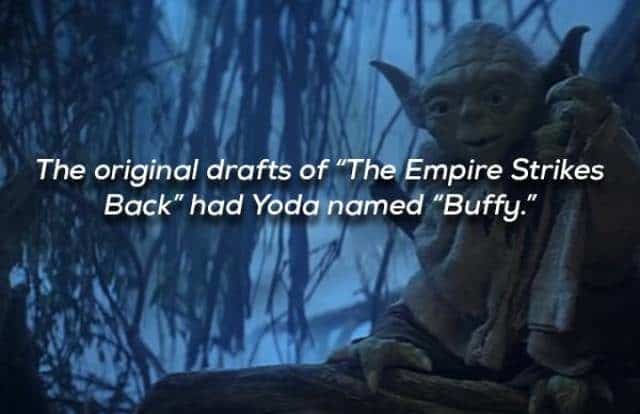 A wizened little green humanoid named Buffy? Oy, Star Wars would've been a lot different if that'd happened.
At least he's got the work ethic down. Let's hope he learned how to communicate when he had any contagious diseases in the future.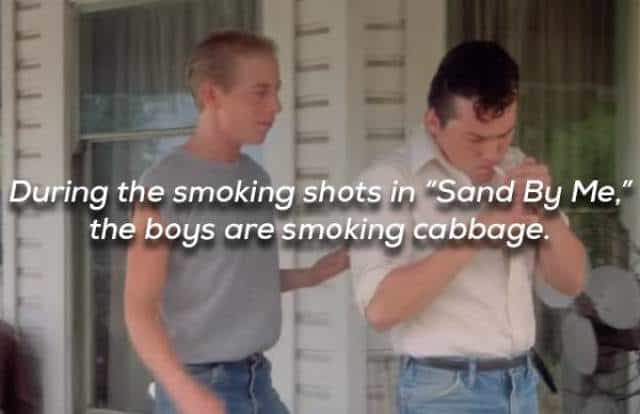 I will admit I didn't even know that was possible.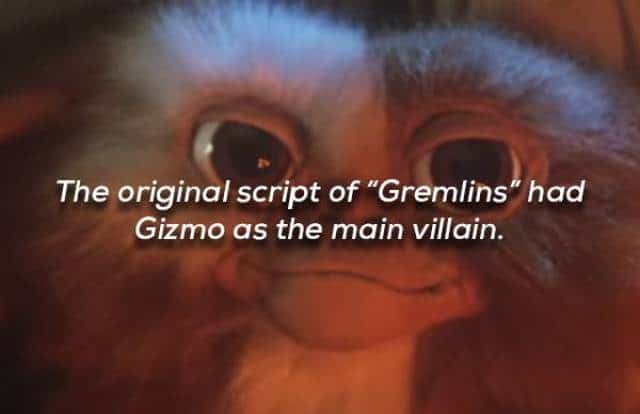 He does get kind of a devious look in his eyes every now and again. Plus, what would he be like if you fed him after midnight? The Alpha Gremlin? Yikes.
It's interesting when you get to learn certain facts about your favorite movies, especially those from the 80's.
Tell us what's wrong with this post? How could we improve it? :)
Let us improve this post!