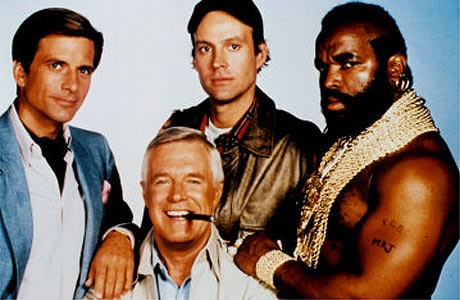 As a seasoned writer and a child of the 80s, I can't help but reminisce about the golden era of action television show intros. The combination of catchy tunes and captivating visuals made these intros unforgettable. Today's action TV show intros, however, seem to lack the same impact. So, let's take a trip down memory lane and revisit nine of the most iconic 80s action show intros that still hold a special place in our hearts.
1. The Renegades
The Renegades intro is a perfect example of 80s action show intros done right. With Patrick Swayze starring as a character named "Bandit," this show was destined for greatness. The intro features Robert Thaler pulling his hair back, looking strikingly similar to Glenn Howerton.
2. Miami Vice
Arguably one of the best intro songs of all time, Jan Hammer's synthesizer-heavy theme perfectly captures the essence of Miami in the 80s. The editing and visuals in this intro are truly a work of art.
3. Magnum PI
Tom Selleck's undeniable charm and the beautiful women featured in the Magnum PI intro make it an unforgettable classic. Fun fact: this theme was once my ringtone, which speaks volumes about its impact.
4. Dukes of Hazzard
The Dukes of Hazzard intro is a delightful throwback to a simpler time. With Daisy Dukes and the show's unapologetically hick vibe, this intro is a true classic.
5. MacGyver
MacGyver's intro showcases the titular character's intelligence and resourcefulness, making it an instant hit among fans of the show.
6. Knight Rider
The Knight Rider theme is a close second to Miami Vice's intro, with its catchy tune and iconic visuals. The only downside is that it now reminds me of the movie Half Baked every time I hear it.
7. The A-Team
The A-Team's intro is so memorable that it's likely to get stuck in your head for days. With George Peppard leading the team, you know you're in for a wild ride.
8. Remington Steele
Remington Steele is an underrated gem of a show, featuring a pre-Bond Pierce Brosnan. The intro perfectly sets the tone for the series.
9. Quantum Leap
While the Quantum Leap intro may be a bit cheesy, it's hard not to love it. The theme song and visuals perfectly encapsulate the show's unique premise.
I'm sure there are more unforgettable 80s action show intros out there. Feel free to share your favorites in the comments below.
Tell us what's wrong with this post? How could we improve it? :)
Let us improve this post!