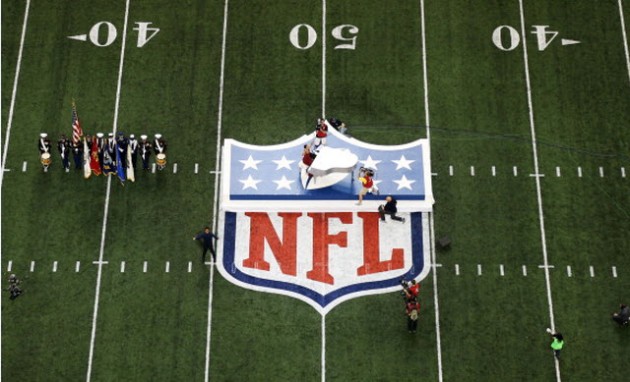 The start of the New Year means many things, like waving goodbye to 2016. But one of the most important things for football fans is it means that the NFL Playoffs are here. It's those few sacred weeks in the NFL season when only the best teams are playing, which leads to some of the most memorable games of the year. Nearly every game is a can't miss game and you have no excuses to miss them. Whether you have cable or not, you've got plenty of choices to stream the NFL Playoffs.
Take a look at your top 7 options:
WatchESPN
WatchESPN is a great tool for any sports fan during the entire year. During the playoffs, it'll let you watch the lone Wild Card game ESPN has the rights to broadcast. You can access WatchESPN if you subscribe to cable or satellite and have ESPN in your subscription. Another way is by signing on with your credentials from streaming services like Sling TV, DIRECTV NOW, or PlayStation Vue. But, these services already offer ESPN, so subscribers will likely not need to use WatchESPN during the playoffs.
Sling TV
As mentioned above, Sling TV is a streaming service. It targets those who are looking to cut cable, but still watch some of their favorite channels. Since it's been on the market, it's become a favorite service for many looking to stream live sporting events. You can stream more than 30 channels in the Orange package, which is the one including ESPN.
Or, you can get 40 channels from the Sling Blue package for $25 per month. Blue doesn't have ESPN, but will potentially let you watch any games on FOX or NBC based on your location. If you're interested, you can pay $40 per month and get the channels from both packages.
DIRECTV NOW
DIRECTV NOW is a service from AT&T that directly competes with Sling TV for those who have decided to cut cable or just never had it in the first place. The same channels are available, which means you can definitely watch ESPN and maybe watch NBC and FOX if it's available in your area. The main difference is DIRECTV NOW costs $35 per month to start and features over 60 streaming cable channels in the package. Just like it was during bowl season this'll be a great option during the playoffs.
PlayStation Vue
This is the last of the cable alternatives and offers similar chances to watch the playoffs as the above two services. PlayStation Vue is Sony's foray into streaming services and costs $29.99 per month. There is about 50 channels featured in this starting package. The big differentiator on PlayStation Vue is some areas get NBC, CBS, ABC, and FOX live streaming. The package goes up to $39.99 per month, but this would let you watch every NFL Playoff game.
CBS All Access
CBS All Access will be the only option, other than maybe PlayStation Vue, to stream the CBS games. It lets you watch whatever is being broadcast on your local CBS network live stream. NFL games were added into the mix this year and that will continue through the playoffs and into the Super Bowl. The service costs $9.99 per month with commercials excluded or $5.99 per month with commercials.
NBC Sports App
Like CBS All Access, this will be a one-stop-shop for the games broadcast on its own network. The NBC Sports App can be accessed by either cable subscribers or those with an account for PlayStation Vue. NBC is broadcast a single game each weekend, so this will be helpful to not have to miss a quarter of the games the first two weekends.
FOX Sports Go
FOX is one of the key broadcasters of NFL games during the entire regular season, with a focus on the NFC side of the league. This will keep on going during the postseason and FOX will be a key channel to stream if you really want to watch the playoffs. Anyone with either a cable, satellite, or PlayStation Vue subscription can sign in to the Fox Sports Go app and watch the games live.
Regardless of which option you choose, it really won't be very difficult to stream the games live. It doesn't matter whether you have cable or not, you've got no excuse to not stream the games all playoffs long!
Tell us what's wrong with this post? How could we improve it? :)
Let us improve this post!