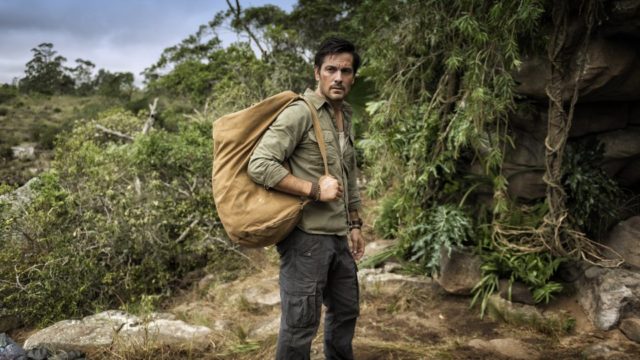 With the summer television season in full swing, there is a number of new series that are making headlines, with some either just hitting their premier dates and others with premier dates rapidly approaching. With some shows, there are new stars that are making their first big splash in Hollywood while other are reemerging after layoffs for whatever reason. One show that has sparked interest despite being outside of the scope of what normally appeals to the CW network is Hooten and the Lady – a series with an adventure plot reminiscent of Indiana Jones.
The lead role is being played by Michael Landes, and while he is no stranger to the film world, we thought it would be a good idea to introduce some things you probably did not know about him.
1. It Took a While to Get Over Being Fired From Lois & Clark
Many television fans remember Michael Landes for his role as Jimmy Olsen during the first two seasons of Lois and Clark. What people probably remember is that he was not there during the subsequent seasons. While it is still not clear why the show's executives decided to terminate Michael's contract, it is clear that he was not happy about it. He admits that he did not take the news well and that it took some time for him to get over it.
2. He Is Also Cast in Linda From HR
There are a lot of things that can be said about Michael Landes, but one of them is not that he is lazy. He is always looking for consistent work. It seems that it more important for him to stay busy than it is for him to land that one big role. While he has definitely found his rhythm in Hooten and the Lady, he has also been cast in the Fox comedy series, Linda from HR – a pilot. Michael will be starring opposite actress Lauren Graham.
3. Hooten and the Lady was Shot Across Four Continents
It is no secret that Hollywood has been able to create some immensely realistic scenes for their television shows right on the lots of the studio; however, there are times when something more authentic is deemed necessary. In the case of Hooten and the Lady, producers and executives decided that it would be worth the extra money to shoot the series on location across a total of four continents. Landes admits that shooting on location was challenging, but it was also fun.
4. He Literally Auditioned for the Role on Tape
There is no shortage of stories of how some actors and actresses landed roles through some of the oddest situations. Some have been on the subways of New York at the perfect time, while others have flown around the world at a moments notice. In Michael Landes case, he literally shot a video in his living room and sent into the producers and they bit on it. In all fairness, he has a resume to back up the tape.
5. He Says Hooten Was An Easy Fit
When asked if it was easy to find the character when he read the script, he replied yes. According to Landes, the character immediately jumped out at him, and not only was he able to zoom in on bringing the character to life but he knew it would be a lot of fun to take on this role. The role of Hooten who is a thief turned adventurer allows him to release many of the normal inhibitions that are consistent the highly moral population.