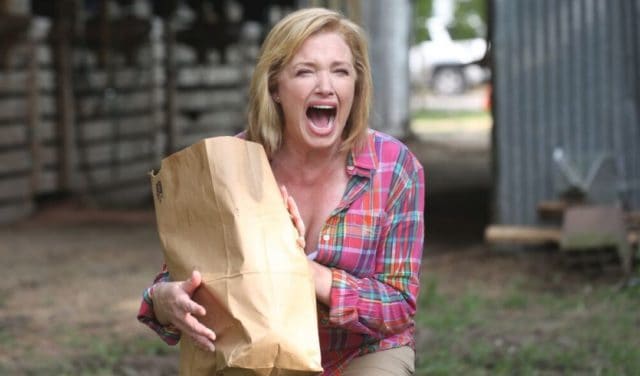 Okay, I will be the first one to admit it, although I may not be the most qualified to make the assessment – there have been some girl trip slash girl flick movies that have really crapped out at the movies. However, that is not the case for the recently released Girls Trip. The star-studded cast along with gifted writers most definitely delivers in this movie. It is a movie in which literally every scene will make you burst your gut – that type of funny on the regular in this film. One of the many A-list stars that appear in this move is Lara Grice. Grice is not a rookie, having made a name for herself over the years.
While she definitely has an impressive resume, we thought it would be a good idea to reveal a few things about this actress to allow you to familiarize yourself with her.
1. She Was in Final Destination Déjà vu
The final destination franchise presents a constant theme that is centered on one of the most relentless forces in the universe – death. Honestly, the franchise was growing tiresome, but Déjà vu had some thrilling moments and Lara Grice was in quite a few of them. Fortunately, the actress was not typecast as a scream queen, although she did appear in the series Scream Queens playing the role of Chanel #5's mother.
2. She Is a New Orleans Native
You can tell a great deal about a person by learning where they are from, and Lara was born and reared in New Orleans, Louisiana. One thing that is pretty common about people from Louisiana is that they are highly diversified as far a culture is concerned and they have a strong bent for spicy food. Lara's cultural diversity has served her well, leaving her open for more opportunities and it has immensely impacted her range as an actress as well.
3. She is Well-Trained in Her Craft
Lara decided early in life that she wanted to become an entertainment, but she was not content with hanging her hat on being a natural. She decided to be professionally trained and prepared to take her place among the thousands of entertainment professionals in Hollywood. She attended the University of Dallas where she earned a Bachelor of Arts degree in acting. She has used that training to open doors to film and television.
4. She Was An Ideal Fit for Girl's Trip
While Lara does not take on a leading role in the film, her role in the film is significant. It is kind of weird because literally talk about her more than the viewers get to see her, but it gives her character a bit of mystique and value. The part that was the biggest thrill for Lara was that the movie was shot during the Essence festival, which despite being a New Orleans native, she had never attended before the shooting. She admits that it was the most fun she has had in her life.
5. She Says that She Actually Uses Humor as a Defensive Mechanism
If you have ever seen this talented entertainer in action, you know that she is naturally funny. It seems that humor is a part of her DNA, but she admits that she has become so good a comedy because she has always used humor as sort of a defense system. It provides a place of comfort and confidence in which she is not intimidated by moments and opportunities.
Tell us what's wrong with this post? How could we improve it? :)
Let us improve this post!