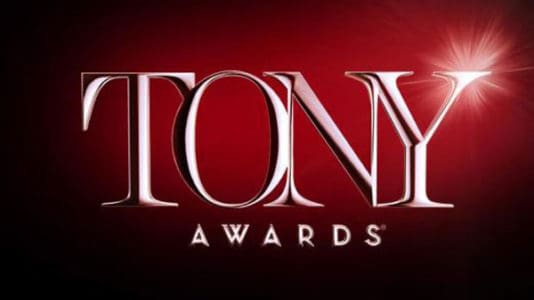 The 71st Annual Tony Awards will air on Sunday evening, June 11 at 8 p.m. ET. The show will air live on CBS and include the best the year has to offer where Broadway is concerned. The best and brightest will be celebrated on Sunday and for those that can't make it to the coveted theaters to see the impressive shows, you'll finally have a chance to see some live performances, sure to knock your socks off!
The Tony's can be hit or miss for a lot of people, though. Nearly everyone watches the Oscars or the Golden Globes, because most people enjoy film and TV. The same can be said with the AMAs and the iHeartMusic Awards. There aren't as many theatre fans, which lead to less people watching this always grand event. Still, you might want to consider watching the Tony's this year.
With that in mind, here are some reasons why the Tony's shouldn't be missed in 2017!
1 — Streaming the Tony's is Simple
The Tony's are on CBS, which means that you can watch them on CBS All Access. You might think of CBS All Access as a smaller, niche service, but it's one that has a lot going for it. It's inexpensive (packages start at $6/month), they offer a free 7-day trial (which means you can watch the Tony's free), and they are offering Exclusive content like The Good Fight, in addition to regular CBS programming. If you're a sports fan, you'll also find that CBS is necessary if you want to watch the NFL season games.
2 — Kevin Spacey is Hosting
Last year, James Corden was the host of the 2016 Tony Awards. This year, Kevin Spacey will host. Kevin Spacey is a powerhouse actor known for Academy Award winning films, The Usual Suspects and American Beauty. He also won a Tony of his own for his performance in Lost in Yonkers and he's received multiple Golden Globe and SAG awards for his latest performance as Frank Underwood in House of Cards. You can expect a pretty awesome show with Spacey at the front of it!
3 — The Performance from "Natasha, Pierre & the Great Comet of 1812"
Okay, so if you're not familiar with Broadway, you might not know anything about this show. All you need to know is that Josh Groban will be leading the cast in what appears to be a mash-up from the biggest dance number in the show and the main ballad. The point is, you won't want to miss it.
4 — Hello, Dolly!
Hello, Dolly includes the incomparable Bette Midler and co-starring is David Hyde Pierce. The show is set to offer a performance on Sunday evening during the Tony Awards. While there is no confirmation that Ms. Midler will appear on stage and singing, if she is not, David Hyde Pierce certainly will be. In the event that Bette will not be singing, you can expect to see her presenting, at the very least!
5 — To Celebrate the Performers
Theatre is hard work. It's live, leaving little room for error, and requires actors to not only take on another character, but, often, to sing and dance, as well. This year's ceremony is celebrating the best of Broadway, including A Doll's House, Part 2, Dear Evan Hansen, Groundhog Day, August Wilson's Jitney, and Lillian Hellman's The Little Foxes.
There are plenty of reasons to watch the 71st Annual Tony Awards and these are just some of them. Whatever reason you decide to watch doesn't really matter. Just sit back, turn on CBS All Access (or your antenna), and enjoy the show. You won't be sorry you did!