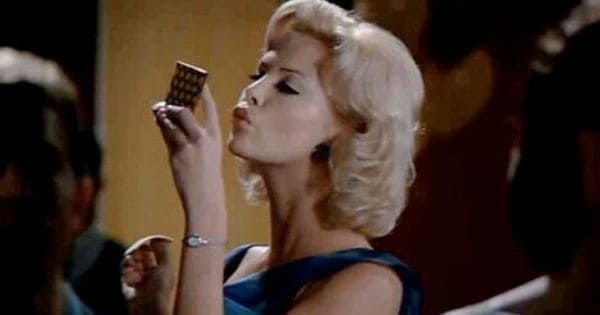 Charlize Theron is the gorgeous South African/American actress that is well known for her roles in "Monster," The Cider House Rules," "The Devil's Advocate" and "Mighty Joe Young." She has appeared in many films and while quite a few of them became popular, some didn't go over as well.
Here are five movies that most people have forgotten she was in.
"Children of the Corn III: Urban Harvest" (1995)
It isn't difficult to space the fact that she was in this movie. Charlize was definitely in this horror/thriller film, but her part was uncredited. She was one of the followers of Eli. If you go back and re-watch the movie, it won't be difficult to pick her out from the masses. She was young and beautiful and definitely, a younger version of the veteran actress we all appreciate today. The film is the third film of the franchise that creeped most of us out, getting a little scarier with each installment. Charlize made her film debut in this movie.
"Celebrity" (1998)
"Celebrity" is a comedy/drama film that Charlize appeared in early in her acting career. Unlike "Children of the Corn III" she actually received credit for her role as a supermodel. Hey, it's a step up from where she was. Her role allowed Theron to present herself to the world as the image of physical perfection that she truly embodies. She didn't have many lines, but it was a role that got her face out there. Her most famous line from the movie is "I'm polymorphously perverse. It's not a flaw, just a weakness."
"Trial and Error" (1997)
Charlize received top billing along with Jeff Daniels and Michael Richards in this romantic comedy. She played the part of Billie Tyler in the film about a lawyer who defends his in law, Benny Gibbs who is involved in a class action law suit alleging fraud. The attorney goes on an alcoholic bender and cannot appear in court, so his friend Richard takes his place in court. The really funny part is that Richard knows nothing about being a lawyer so Charlie has to proctor him along with way.
That Thing You Do! (1996)
Theron played the role of Tina in the dramatic comedy that features a musical number one hit by a fictional band. The local garage band from Pennsylvania calls themselves the "Oneders" and as if it is a prophetic billing, they only achieve one big hit before the band falls apart. The film starred Tom Hanks, Liv Tyler and Charlize Theron and was also written and directed by Hanks.
The Astronaut's Wife (1999)
Charlize starred opposite Johnny Depp in this Sci-Fi, dramatic thriller. Rand Ravich wrote and directed the story of a team of astronauts who experience an explosion in space. There is a two minute period of radio blackout. The two astronauts come home safely after some tense days, but as the show moves forward, it becomes apparent that something strange happened to both men and they are not the same as before the mission. Theron plays the role of Johnny Depp's wife, Jillian Armacost.
Tell us what's wrong with this post? How could we improve it? :)
Let us improve this post!