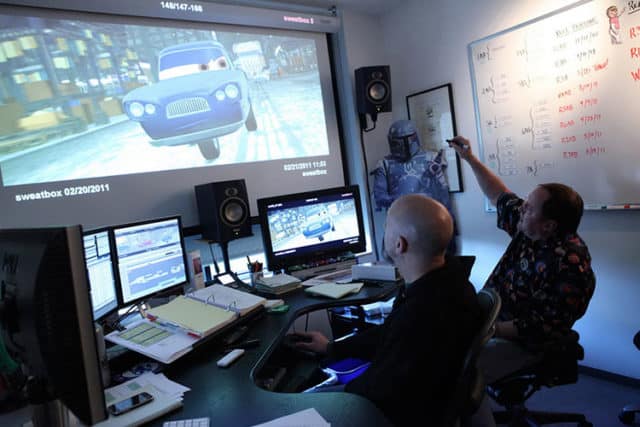 When you reach the end credits of a film, you'll see an editor's name right up there with the directors and the stars of the movie. You'll also see an editor's name at the beginning credits as well. But why aren't editors more recognized? The ones who get all the attention and press are the directors, actors, producers, and writers. Yet rarely do we ever recognize or even know the name of the editors of films.
People don't even realize just how important these men and women are. Often times movies are in the neighborhood of 6-10 hours before an editor comes in to not only condense a film but to make it fluid, smooth, and even use tricks to elicit countless emotions on film.
This article is a tribute to some of the best film editors out there:
Richard Marks, A.C.E.
Richard Marks, is an American Cinema Editor who has worked with most of the industry-leading directors that include Elia Kazan, Francis F. Coppola, Nora Ephron, Sidney Lumet, Mike Nichols, Oliver Stone, Joel Schumacher. Marks has also been involved in the editing of all films that legendary James Brooks laid his hand on. His long-time working-relationship with Brooks set him up for three Oscar® nominations and ACE Eddie Award nominations for Terms of Endearment, As Good as it Gets and Broadcast News. Richards Marks got his 1st Oscar® nomination as a result of editing Apocalypse Now by Francis Ford Coppola, a credit he shares with other editors Walter Murch (A.C.E.), Lisa Fruchtman and Gerald B. Greenburg. Marks' editorial work on The Godfather: Part II, Dick Tracy and Apocalypse Now, have also seen him get numerous BAFTA nominations for awards.
Larry Silk, A.C.E.
Larry Silk, an A.C.E., has worked on a number of prolific and highly memorable documentaries in the film history, which also ended up winning the Oscars®. These documentaries include One Survivor Remembers, Marjoe, and American Dream. Some of his other credits include the 1977 hit film Pumping Iron, s that saw Arnold Schwarzenegger become a household name. Others are Woody Allen: Wild Man Blue (The best documentary of year 1997) as ranked by theNational Board of Review and the Broadcast Film Critics Association.
Other films he edited and were highly ranked by different review bodies include Johnny Cash! The Man, His Music, His World, Stripper, The Burning Wall, and Toots. One other thing making Silky deserve more recognition is his work in major film networks (National Geographic, HBO, and PBS) at the start of his working career.
Ralph Dawson, A.C.E, actor, Screenwriter
Ralph Dawson is Westborough, Massachusetts-born film editor. Besides creating a reputation in film editing, Ralph can also be remembered for working as an actor and script writer at some point in his career. During his career as an editor, he worked on about 23 notable films including Lady of the Night (1925), The Singing Fool (this was co-edited with Harold McCord), Tenderloin (1928), A Midsummer Night's Dream (1935), et. Ralph was nominated on four occasions for American Academy Awards, of which he won three of those nominations for A Midsummer Night's Dreamof 1935, Anthony Adverse of 1936, and The Adventures of Robin Hood of 1938. He lived from 18th April, 1897 to 15th November 1962)
Daniel Mandell
Daniel Mandell was born on 13th August 1895 and lived until 8th June 1987. He worked in the film industry as an editor, working on more than 70 films. His first editing credit came in the year 1924 (the Turmoil). For close to 23 years, he did his editing work with Samuel Goldwyn Productions managing to edit great projects like the Dodsworth — 1936, and Porgy and Bess -1959. Daniel also worked with different world-class directors including William Wyler (from 1933 to 1946), and Billy Wilder (from 1957 to 1966). His last work in 1966 is called The Fortune Cookie. Daniel is also among the four film editors who've won the American Academy Awards.
Michael Kahn
Michael Kahn is a New York City-born film editor born on the 8th December 1935. Some of his credits include Hogan's Heroes, and The Savage is Loose. Kahn should also be remembered for his over 30-year notable collaboration with film director Steven Spielberg. He has won the American Academy Awards three times out of the eight nominations he got. Kahn won Oscars® on all the films that were directed by Steven Spielberg. Kahn has been nominated by BAFTA six times, where he won two of these nominations for becoming the best in the editing of films.