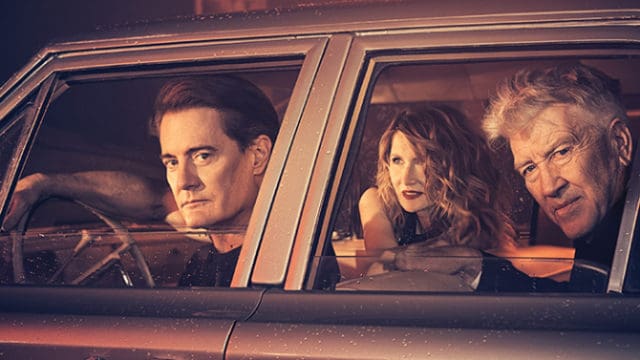 Even though the end is coming close for Twin Peaks: The Return, fans are still asking many questions and theorizing about much of the show. It's been 25 years in the making, but the continuation of the 90s show has received generally positive reviews. The new show has given us many new mysteries to solve and a lot of head-scratching moments; it's given us an opportunity to formulate our own answers. After all, there's nothing better than theorizing a good surrealist show. We've compiled some of the craziest and most awesome fan theories about The Return and we hope they agree with your own theories or at least answer some of your questions.
1. Sarah Palmer is the "mother."
Maybe she was possessed, but whatever it was, there was something clearly wrong with Sarah. Theorists are saying that Sarah was the little girl from 1940s that swallowed a bug while she was asleep. This bug had possessed her since. The "mother" was responsible for the deaths of the lovers that watched the glass box in New York. As soon as Sarah told Mr. C that she missed him in New York, fans connected the two events right away.
2. Audrey is the anonymous billionaire.
There are other fan theories surrounding Audrey, but this might be the best one. In one episode, a character called Ben talked about a mysterious person who was paying him generously to stare at a giant glass cube. People believe that whoever this billionaire is must have some affiliation with the town. Audrey had been missing for a while now and is the primary suspect as the one paying Ben up to do what he was doing.
3. Wally Brando is dead.
The character we saw as Wally Brando was actually a hired actor. Fans claim that Sheriff Truman hired this actor to aid Lucy and Andy in their denial. Wally Brando even tells his pretend parents to finally convert his bedroom into something else in an attempt to get them out of the past. In addition to this theory, fans are also saying that Sheriff Truman is also dead, especially after pretend Wally mentioned that he was there to pay respects.
4. Diane isn't real.
This one might be a little more difficult to make sense of, but it get clear in one episode later in the series. Coop asked Diane to send him ear pillows he could use to block out the noise from the singing Icelanders. These arrived for Coop the very next day, quite fast if a real Diane were to receive Coop's message traditionally. This theory claims that Diane actually serves as talk therapy for Coop, one that he didn't need quite as much when he started talking to Annie more.
5. Dougie is a memory of Coop.
This is perhaps our favorite fan theory so far because it makes absolute sense. This theory states that Dougie might have been created through Coop's own memory. In Coop's autobiography, there were details of a murder scene that Coop witnessed as a teenager. The way he described the victim is exactly the way Dougie looks: white, dark hair, 5'9" tall, wears a green jacket, light brown pants, and brown shoes. It's a little eerie and highly true and probably just one of many other possibilities in such a crazy world.
Tell us what's wrong with this post? How could we improve it? :)
Let us improve this post!