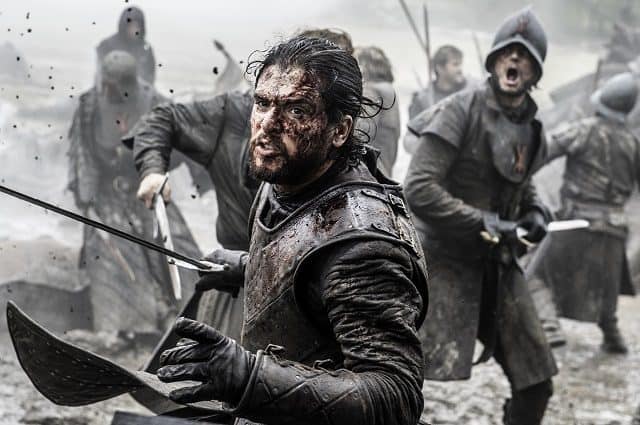 On September 18, the 68th Primetime Emmy Awards will air live on ABC. It will be an interesting awards show for sure, as Game of Thrones, The People vs. OJ, and Fargo have all received multiple nominations. Who pulls away with the most awards is anyone's guess (I'm equally in love with Game of Thrones and Fargo). Not sure how to follow the action without cable? No worries–you have some good options we'll review below.
1. Watch live with an antenna.
In most locations, you can receive ABC free with an over-the-air (OTA) antenna. I personally use the Mohu Leaf, but you need to make sure get your hands on one that will work in your area. Where should you start to get the best TV antenna for you? Head over to TVFool.com and run a report. And if you need help reading it, check out the OTA subreddit and ask for some help.
Can't catch the Emmys live? Don't worry, you still have options even though antennas only air live TV. There are a few different DVRs out there that will let you record content from your antenna. For example, the Tablo will record and then stream to your mobile devices. TiVo also makes a couple different popular OTA DVRs.
2. Stream ABC with PlayStation Vue or Sling TV.
PlayStation Vue and Sling TV are streamings services that let you watch live cable channels without cable. Instead, you access the services online through your computer, mobile device, or streaming device. You pay by the month, and can cancel at any time.
The catch here is ABC is only available live in select markets. The Vue package with ABC (and a ton of other channels) will run you $39.99 per month. The Sling package with ABC will run you $25 a month. To find out if ABC is available in your market, you can click here for Vue and here for Sling TV.
3. Stream with the ABC app or on ABC.com.
ABC will also stream the Emmys on both its app and its website. However, there is one catch here. You need a pay-TV provider login to access it. Now, cord cutters have two options here. First, you could sign up for Vue and use those credentials to access the app (Sling's won't work).
The other option would be to bum a password from a friend. Of course, this one skates the line of legality/morality/whatever. So if you go this route, you do so at your own risk.