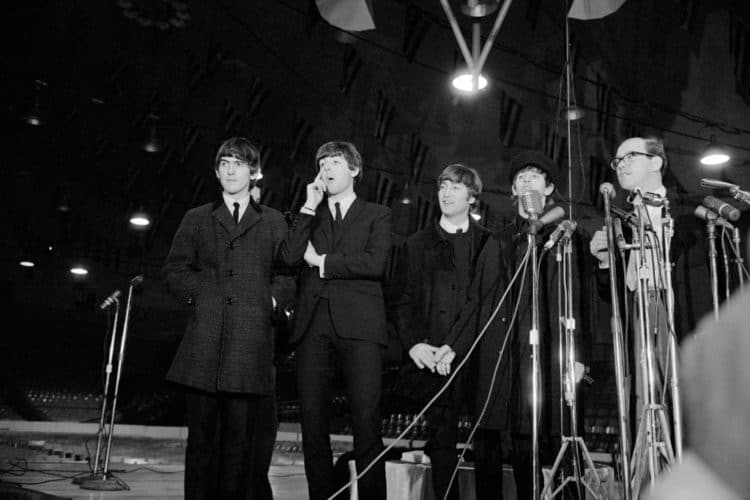 With some bands it's a little difficult to understand how they started or how they got their names. Some of them are straightforward and not at all difficult to understand while some are based off of personal preferences of band members or something else that people never really knew. Here are several that you might not have known about.
Elton John
As a musical legend Elton John still has a lot of people thinking that this is real name. His real name is Reginald Kenneth Dwight. He took his stage name from the combination of Elton Dean and Long John Baldry.
Cream
The band was named this because at the time they were the cream of the crop since their group consisted of Eric Clapton, Ginger Baker, and Jack Bruce
The Doors
They took their name after Aldous Huxley's "The Doors of Perception".
The Eagles
This one was very simple. During a trip that took the band to the desert they would shout out the world 'eagle' every time they saw one. This is how it stuck.
Badfinger
The band signed on with the Beatles' Apple Record with a different name before switching over. Their name came from the "Badfinger Boogie" which was the original title for "With a Little Help From My Friends".
Billy Idol
William Broad decided to create his name through a play on words, in other words Idol comes from idle.
Black Sabbath
This one was a little more practical since they used to go under a different name. The name they finally settled on was that of a horror movie from 1963.
Bob Dylan
Born Bob Zimmerman, he didn't really care to put his last name down as it could have hurt his chance for fame. Instead he took the last name of his favorite TV star, Matt Dillon, and changed it up a bit to Dylan.
Boston
It's pretty easy to see how they got their name since they originate in Bean Town. It seems like a matter of pride in their home more than anything which is very cool.
Deep Purple
This band was inspired by the name of a song from another big band and therefore changed their name.
Def Leppard
John Elliott used the name Deaf Leopard when he wrote imaginary music reviews as a kid. The band adopted this name and changed it just enough to make it sound a little better.
Doobie Brothers
The reason for their name is pretty much what you would think it is, a reference to getting high. At least it's straightforward though.
Fleetwood Mac
It might seem a little shameless since the band was named after Mick Fleetwood and John McVie, but it was done to make sure they stayed in the band. Obviously it worked.
Aerosmith
Joey Kramer liked the idea of putting Aero into a band's name but didn't bring it out until he came together with Steven Tyler and Joe Perry.
The Beatles
Their name came from the fact that they were big Buddy Holly fans and since his backup band was named The Crickets they opted for something similar but different enough to be distinguished. John Lennon even claimed to have a dream in which a man told him they'd be known as the Beatles with an A, not a double E.
Did anyone happen to know any of these? I only guessed at one and it was correct.
Save
Tell us what's wrong with this post? How could we improve it? :)
Let us improve this post!