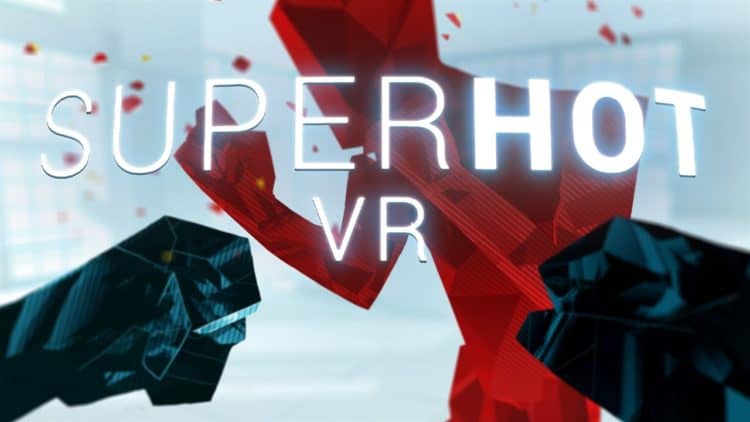 If someone came up to you in 2010 and asked you what the future of the video game industry would look like in 2021, what would you say? Maybe some more Call of Duty games? A few more generations of Xbox and PlayStation? What about virtual reality games being a major player in the world of PC gaming? The evolution of virtual reality games has seen games like the ones we'll see below come to fruition. The evolution of the technology we use to develop these games is quickly outpacing itself and evolving even more so every day. I mean, Valve boss, Gave Newell, has even claimed he's working on developing technology that will allow virtual reality headsets like the Valve Index to interface with our own brains! That's absolutely mind-boggling – literally. Of course we'll be seeing even more development and evolution of these games, but let's take a look at some of our favorite current virtual reality games you can play now!
10. The Elder Scrolls V: Skyrim VR
The Elder Scrolls V: Skyrim is one of the most popular video games of all time available on Xbox 360, Xbox One, PlayStation 3, PlayStation 4, PC, Nintendo Switch. Now, Skyrim is available in virtual reality for Oculus Rift, HTC Vive, Valve Index, and pretty much any virtual reality headset that you can get your hands on. If you've always wanted to explore the world of Skyrim, slaying dragons and setting everything in your sights ablaze, The Elder Scrolls V: Skyrim VR is definitely a must-play for you.
9. Arizona Sunshine
Arizona Sunshine is a first-person zombie survival game that released on December 6, 2016. So, basically The Walking Dead in virtual reality. The game is supported on Oculus Rift, HTC Vive, Oculus Quest, Valve Index, as well as the PlayStation VR virtual reality headsets. This is definitely a super fun pick if you're looking to shoot some zombies in the face with some friends.
8. Half-Life: Alyx
Half-Life: Alyx is kind of like the Half-Life: 3 that we never got. It's a completely virtual reality game developed and published by Valve Corporation and puts the players in control of Alyx Vance on a mission to seize a superweapon belonging to the alien Combine. It was released on March 23, 2020 and is supported on Valve Index, HTC Vive, Oculus Rift, and Windows Mixed Reality.
7. Pistol Whip
Pistol Whip is basically like if John Wick liked to jam out to some tunes while running on an infinite treadmill all while shooting some bad guys. It's a rhythm game like Beat Saber, but instead of swinging around laser swords to slash cubes to a funky beat, you'll shoot your enemies in the face as the beat drops in your favorite songs. Pistol Whip was released on November 7, 2019 and is supported by all virtual reality headsets on PC as well as Oculus Quest and PlayStation VR.
6. Vader Immortal
Vader Immortal: A Star Wars VR Series is a 3-episode series of video games that combines immersive cinematic storytelling with dramatic interactive play. In this series, you'll encounter fearsome enemies including the former Chosen One himself, Darth Vader. The third and final episode of the Vader Immortal series released on November 21, 2019 and is available on the Oculus store as well as PlayStation VR.
5. OrbusVR
OrbusVR may be a title you aren't entirely familiar with and that's exactly why I'm putting it on this list. OrbusVR is marketed as the first virtual reality MMO and while it's still pretty early in development, I've gotta say I am incredibly impressed with how the evolution of virtual reality has begun to expand into the realm of MMOs. OrbusVR works, it's functional, you can interact with other players and do everything you would expect to do in any other generic MMO; while it may not be pretty, it's pretty awesome that the future of virtual reality games is looking like more and more powerful every day. OrbusVR released on April 23, 2019 and is currently available exclusively on Steam and Oculus.
4. Pavlov VR
You've heard of CS:GO – currently one of the biggest esports titles of all time? Pavlov VR is the virtual reality version of CS:GO. It's great if you're looking to take it a bit more seriously or if you're just looking to jump in with a couple of friends and goof around for a while (I spent 30 minutes laying on my floor with a sniper after I realized you could lay down!). Pavlov VR released on February 27, 2017 and is currently available on Steam.
3. SUPERHOT VR
SUPERHOT was around well before virtual reality became available, but quickly took advantage of the platform and the SUPERHOT team got to work developing a VR port for the game. It's by far one of my favorite virtual reality games to play and it never gets old – the replayability is fantastic. The VR port of the game released on December 5, 2016 for PC and PlayStation VR.
2. Beat Saber
Beat Saber is one of the most popular virtual reality games on the market released on May 1, 2018 from developer Beat Games. Within the game of Beat Saber, you wield either a single or dual laser swords and swing these through matching colored cubes to the beat of a song. These cubes come towards the player in time to the BPM of the song. The biggest reason that Beat Saber has grown in popularity is due to the wide availability of custom songs that aren't available in the base game or any official DLC. The game is available on Steam, Oculus, and PlayStation VR.
1. Blade and Sorcery
My favorite virtual reality game of all time is Blade and Sorcery. In this game, you'll create a character and wield various weaponry including swords, shields, spears, and more as you rip your way through waves of enemies. Like Beat Saber, the reason this game is so massively popular is due to the sheer amount of mods available including the Outer Rim mod that adds a ton of content from the Star Wars universe like lightsabers, force abilities, and other weaponry. The game is only available on Steam and Oculus Rift with no plans to bring the game to the wireless Oculus Quest or PlayStation VR currently.