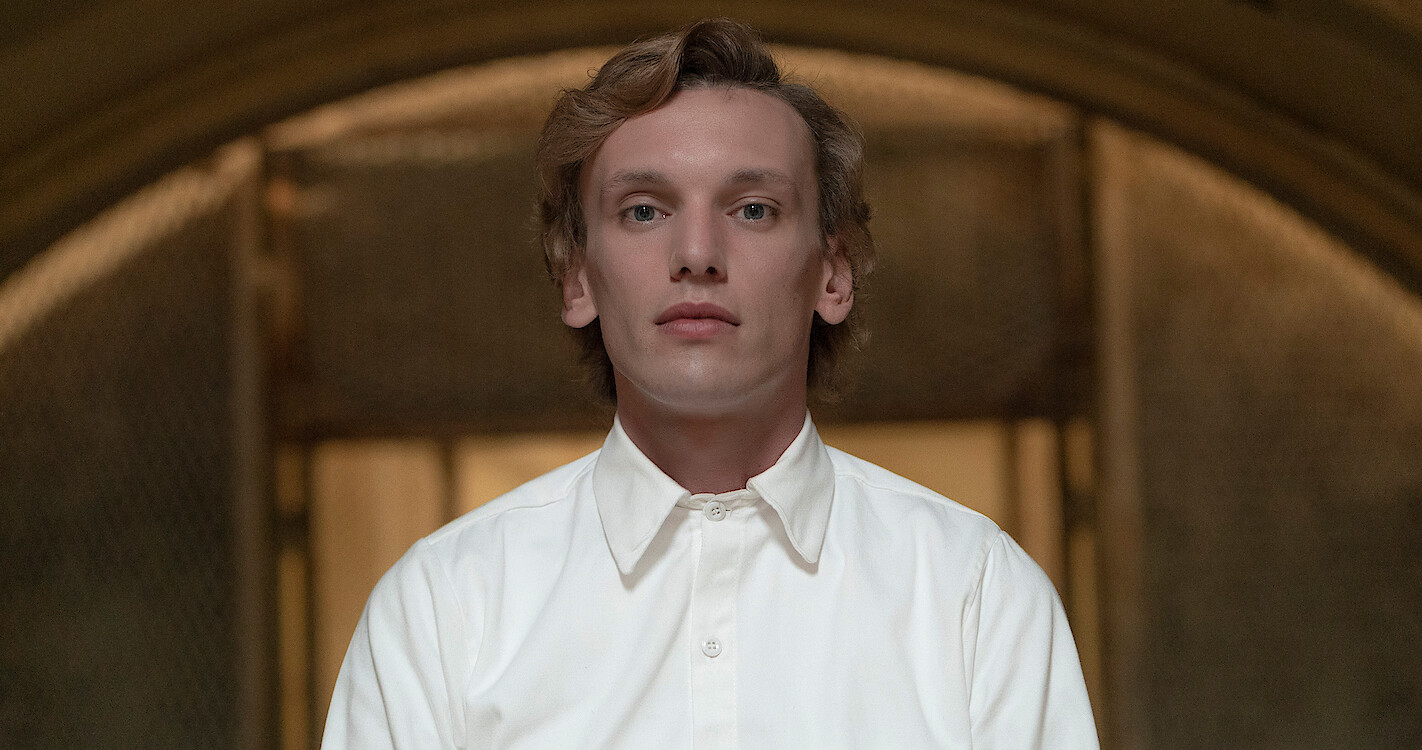 Jamie Campbell Bower's name is in the press often. He's accustomed to fame after over a decade of starring in major motion pictures and television shows. However, his role in Stranger Things shot him into a new realm of celebrity. Additionally, it is his recent outpouring of love over his sobriety. But did you know Jamie Campbell Bower is a recovering addict? Here's what you need to know.
1. How Old is Jamie Campbell Bower?
He's an 80s baby. He was born on November 22, 1988. One thing fans don't realize is that he is not using his birth name for work. Instead, he uses a shortened version of his name. His birth name is James Metcalfe Campbell Bower. Jamie Campbell Bower is a little easier to say.
2. Where is He From?
You're not alone if you find yourself asking about his accent. It's easy to ascertain that he is a man from England, but where in England is he from? He's from London. He's from the city. He was born and raised there, and it's something he enjoyed as a child.
3. Was He in Harry Potter?
Being a young man born in the 80s, he grew up with Harry Potter books on his mind. We all did. He also got to star in some of the movies to his credit. He was the young man who portrayed the young Gellert Grindelwald in the first of the Deathly Hallows movies. It's a huge honor and probably the most remarkable thing any actor can say they got to do in life.
4. He is Musically Inclined
There are many instruments a person can learn, but that doesn't make it easy for people to pick one up and feel comfortable. Of all the instruments there are, the violin is one that seems somewhat intimidating. However, this young man picked up his first violin as a child and learned to play with vigor. He has a passion for music, and learning to play is something he is happy he did while growing up.
5. What's His Personal Life Like?
His personal life is currently no one's business. He keeps very much to himself. If he is dating anyone, we are unaware. However, he did have a very public engagement at one point. He and actress Bonnie Wright began dating in 2010. They met on the set of the Deathly Hallows. They ended their engagement in 2012. However, they do seem to be on good terms with that.
6. He is an Addict
Though his rise to fame and success is something fans think he makes look easy, he struggled tremendously when he was younger. He's spoken out about his addiction issues before, but never to the extent that his fans understood just how bad it was. This is a young man who was addicted to both drugs and alcohol, which is a tragic combination. It's much harder to recover when your addiction is so vast.
7. He is Proud of His Long-Term Sobriety
Something an addict will tell you is that you are always an addict. You are a recovering addict for the rest of your life when you give up drugs and alcohol. He's a recovering addict for seven-and-a-half years now. He's not used drugs or alcohol in that time, and he is beyond proud of his work to the right his life and put himself on a great path.
8. He and Robert Pattinson Have Something in Common
Ironically, they have a lot in common. However, they both had parts in two of the largest book-turned-movie franchises in the world. Robert Pattinson famously portrayed Cedric Diggory in Harry Potter and the Goblet of Fire and played Edward Cullen in the Twilight saga. Bower played Gellert Grindelwald in Harry Potter and the Deathly Hallows. He also played Caius in the Twilight Saga.
9. He Believes in Honesty
As a result of his addiction recovery, he has learned that honesty is crucial. One of the first and many things he learned as he began his road to recovery is that you must be as honest as possible. He does not hold back regarding his feelings and what he is dealing with. This situation has helped him overcome so much in his life since learning.
10. He's Exceptional in Stranger Things
Perhaps one of his best and most famous roles is in Stranger Things. The show is a huge hit, and he is the character of Henry Creel/One/Vecna. He's doing tremendous things on the show, and fans are so impressed. Despite being in the business for many years now, his fans are falling harder for him now than ever.