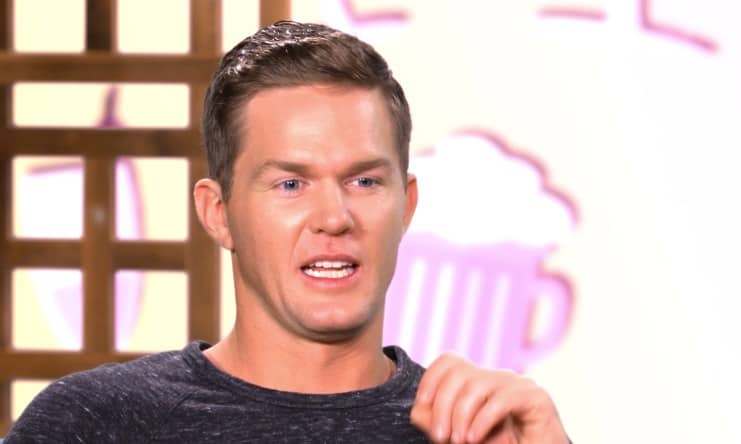 Tyler Rowland is one of the newest cast members on Below Deck, a reality show about a crew aboard a yacht during yachting charter season. He works as a Deckhand in the sixth season and has been embraced by the entire cast. He has been described as a no-drama, awesome fit by the cast and, here are ten interesting things you ought to know about him.
10. His birthplace
Tyler's roots are from Washington State which we all know is surrounded by mountains, lakes and magnificent rivers. From his early years, Tyler has loved exploring his environment.
9. He is a firefighter
Formerly in service with the Craig Hotshots in Colorado and the US Forest Service, Tyler is a firefighter currently listed with the Jackson Hotshots. His experience is as a wildland firefighter which besides saving lives, involves tree thinning to prevent fires and treating minor burns.
8. He was an Isagenix rep
Over two years ago he sold Isagenix, a meal replacement credited with fast weight loss and lean muscle growth.
7. He was once overweight
Tyler Rowland has been secretive about what he used to weigh. However, there are pictures of him that show significant weight loss. He openly attributes this to Isagenix, the meal replacement product he sold. At the time, he was also trying to win a $25,000 challenge called the Isabody challenge.
6. He modeled nude
After losing the weight, Tyler celebrated his new body by posing nude for a painting. It later turned out that the painter was fake, drawing a smiley face. Tyler, however, was indeed stark naked!
5. He was in a car accident
When he was younger, Tyler was in an accident involving a truck that fell over a cliff. There were nine other people with him. He went to college with crutches and still had frequent doctor visits that included picking rocks out of his skin. His college dream was to run track, but he, unfortunately, couldn't due to the effects of the accident.
4. Became a beach bum
Tyler has been heard revealing that he traveled to Southern California specifically for surfing and to become a beach bum. It is unclear if this is a joke or if it actually happened.
3. Below Deck Intimacy
Tyler Rowland became Intimate with fellow Below Deck cast member Rhylee Gerber. The two went on a date and eventually 'did the nasty' in their cabins. Tyler freaked out because he felt that Rhylee was moving too fast and later said some things that embarrassed her. He has since apologized with the hope that there are no hard feelings.
4. He sold everything to travel
Rowland sold everything in the year 2013 with the aim of sailing around the world – with no boat and no sailing experience. He, therefore, accompanied his friends who were sailing to Mexico from Ventura California — a two-month journey – where he learned to sail. During this trip, he also learned to appreciate photography which only fueled his love for exploring the earth.
3. He has a boat named Destiny
He and a friend bought a $4000 boat that hadn't been sailed in over fifteen years. They named the boat Destiny and spent another $10,000 to fix her up. She has survived a category 4 hurricane and is still going strong. Tyler still intends to get her ready for a trip across the Pacific Ocean.
2. Worked as a DJ and events manager
He had a team of entertainers that performed at weddings and professional business events. Most of their performances were in Malibu, Santa Barbara, and Beverley Hills.
1. Certified in STCW and CPR
STCW stands for Standards of Training, Certification and Watchkeeping for Seafarers — a certification that is proving useful in his role on Below Deck and on his quest to sail around the world. Tyler is also CPR and First Aid certified — a requirement for firefighters.
Conclusion
Tyler Rowland is evidently an outgoing and compassionate person. His role on Below Deck is setting the stage and we are sure to see more of him in the future. It would be interesting to see the complete version of his 'sail around the world' footage as well!