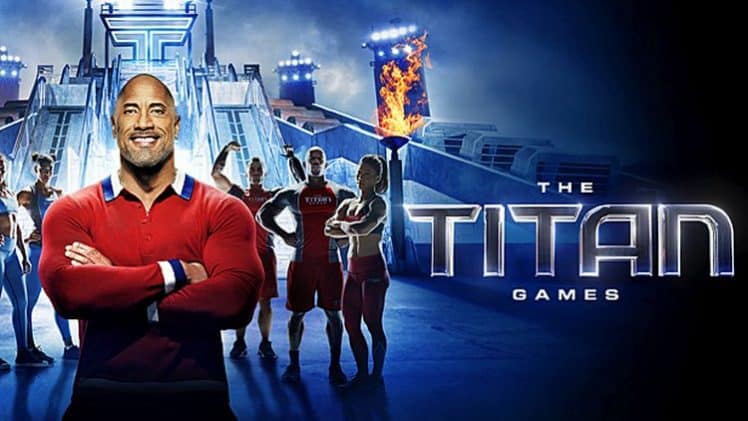 What do you know about the new competition series called The Titan Games? If you haven't seen it yet, you don't know what you're missing out on. It's an engaging competition that involves some impossibly challenging physical hurdles, but as it turns out, those hurdles are just as much about overcoming mental obstacles as anything else. If you want to know more, consider these 10 points listed below.
1. Dwayne Johnson doesn't just host the show, he also produces it
You may have heard that the show is hosted in part by Dwayne Johnson but it doesn't stop there. He also produces the show and he just so happens to be producing it in conjunction with the same people that produce American Ninja Warrior.
2. In addition, the show was his idea
Johnson was involved in another very critical aspect of the show, it's very creation. The whole thing was his idea and if it hadn't been for him hooking up with other people and creating a team that can make it happen, the show might never have aired in the first place.
3. The things you see in it are actually based on his own personal workouts
Believe it or not, the intensely difficult exercises that you see in the show are based in part on Johnson's own workouts. If you've ever wondered how he manages to get the body that he has, you now have some type of insight into what he has to go through in order to maintain it.
4. The show is just as much about one's mental attitude as anything else
Johnson himself has said many times that when it comes to these types of physical challenges, it's just as much about what goes on inside your head as it is anything else. The ability to overcome mental hurdles and to develop that type of mental toughness, as he calls it, that is required to overcome what most people consider impossible, is the thing that sets some people apart from the majority.
5. Men and women compete in the same challenges
In this show, there are no special considerations made for women who are competing. Granted, men compete against men and women compete against women but when it gets to the end of the show and they must compete in the final round, so to speak, men and women are running the exact same course and are forced to do the exact same things. Nothing is watered down because women are perceived to be weaker and this is something that provides some true equality for women in an intensely physical competition.
6. You get some insights into what has made these competitors so tough
The show includes some backstories on the competitors and in many cases, you get to see what they've been through in their lives that has made them tough enough to compete in a competition like this in the first place. Many of them have overcome personal challenges that would have broken lesser individuals.
7. If it reminds you of American Ninja Warrior, there's a reason why
As it turns out, one of Dwayne Johnson's favorite shows is American Ninja Warrior and he wanted to create something that was similar, yet entirely unique in its own rite. If the two shows remind you of each other in some capacity, this is why. That being said, make no mistake about it, this is definitely not just another version of American Ninja Warrior with a different name.
8. Dwayne Johnson wanted to use this as a platform to inspire people
The ultimate goal, according to Johnson, was to use his celebrity status in conjunction with the show as a platform to inspire people to do their very best each and every day, no matter what their best might be.
9. In its most basic form, it's about overcoming obstacles in life as well as in the gym
There is no question that the physical challenges that must be overcome during this competition are intense. However, the show isn't just about overcoming physical obstacles. It proves that when you are determined to succeed and you refuse to be broken mentally, you can accomplish things that seem impossible from a physical standpoint.
10. Fans gets an insight into the mind of Dwayne Johnson
One of the more interesting aspects of a show, aside from the intense competition, is the fact that you get the opportunity to see the way that Johnson thinks about things and that never give up, never say die attitude. In short, it proves that if you're willing to go the extra mile, you really can do anything you want to do. You just have to make up your mind that this is the way it's going to be and then go do it. According to Johnson, this is something that he's trying to demonstrate to audience members and competitors alike throughout the show.