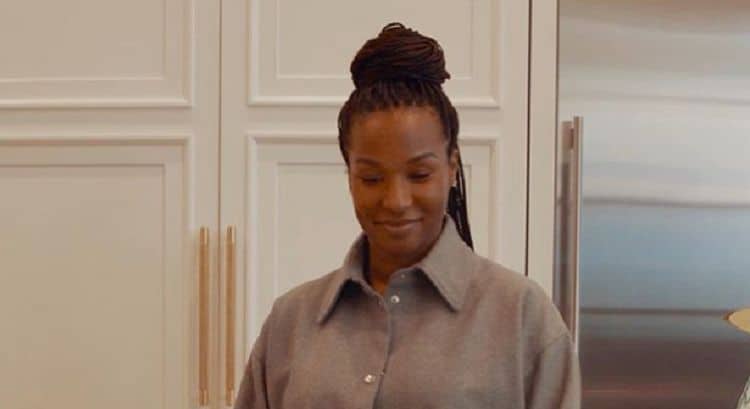 Most people will be familiar with Savannah Brinson under the name Savannah James because she is the spouse of NBA star LeBron James. Besides this, it should be mentioned that she is a businesswoman as well as a philanthropist. Here are 10 things that you may or may not have known about Savannah Brinson:
1. Savannah Comes from Taino
Savannah means a treeless plain. However, it is interesting to note that the English Savannah can be traced to the Latinzauana, which in turn, seems to have come from a Taino name for a plain surrounding the court of a Taino leader. For those who are unfamiliar with that particular name, Taino refers to the indigenous inhabitants of the Caribbeans, whose language was extinct within 100 years of the Columbian Exchange but nonetheless contributed a number of words to European languages before that point in time.
2. Brinson Is a Toponymic Name
Brinson is believed to be a toponymic name. In short, it seems to be an Old French name based on a place called Briencun in Normandy. However, there are some cases that might be patronymic names based on the English name Brim instead.
3. Born in Akron, OH
Brinson was born in Akron, OH. It is interesting to note that the name comes from the Greek for either "summit" or "high place," which is why some people might see similarities with the Greek concept of the acropolis. Akron is a racially diverse place because of fast growth that happened in the 20th century, which is why it has hosted a number of notable speeches on racial relations.
4. She Met Her Future Husband in High School
There aren't a lot of people who wind up getting married to their high school sweethearts. However, Brinson is one of them, seeing as how she met her future husband when they were still in high school. With that said, they weren't in the same high school. Instead, they went to rival high schools.
5. Went to an Outback Steakhouse for First Date
On their first date, the two went to an Outback Steakhouse. Later, Brinson forgot her leftovers in James's car, which he returned to her. It is amusing to note that Brinson has stated that she believes that he did this because it provided him with a convenient excuse to see her again.
6. Never Thought that James Would Go As Far As He Has
Brinson never thought that James would go as far in the NBA as he has. Instead, she thought that he would wind up becoming the hometown hero for a time but no more than that. However, Brinson's initial expectations have fallen far short of the reality of things, seeing as how James has long since established himself as one of the top names in basketball and beyond.
7. Brinson Is In Charge of the Household
James has stated that Brinson is the one who is in charge of the household, which makes sense under the circumstances. After all, he is gone a lot of the time, meaning that he can't really lay down the rules for their children in an effective manner. Naturally, this means Brinson is the one who handles that side of their relationship, which is in addition to her being his support system.
8. Started Up a Prom Dress Drive
In 2013, Brinson started up a prom dress drive for 50 high school senior girls who were considered to be at-risk. The drive covered dresses, accessories, and even make-up tips for comprehensiveness.
9. Started Up a Mentoring Initiative
Speaking of which, Brinson started up a mentoring initiative at her high school, which is meant to help high school students with one-on-one mentoring as well as other forms of academic assistance. Brinson was very much inspired to do this by her own high school experiences, which were by no means smooth and uncomplicated.
10. Supports Girl Listen
On a related note, Brinson is a supporter of the charity called Girl Listen as well, which exists for the purpose of helping girls overcome serious issues that range from teenage pregnancy to drugs and alcohol abuse. Once again, Brison was motivated to do this by her own experiences.