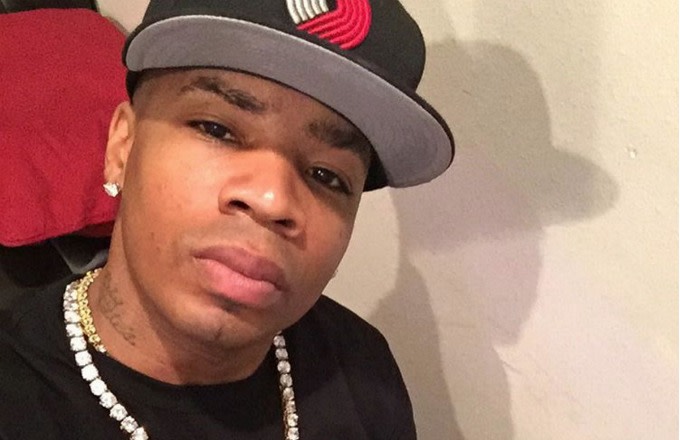 Plies was born Algernod Lanier Washington on July 1, 1976. He's an Afro-American songwriter and rapper who co-founded 'Big Gates Records' and has made a fortune in the hip/hop rap music industry with multiple number one hits and albums. Plies was born and grew-up in Fort Myers, Florida. He attended a couple of the Universities in Florida, even playing football for the University teams, before turning producer and rapper. If you're a fan of rap, you might be familiar with this singer/songwriter, but here are 10 things you didn't know about Plies.
1. What's the significance of his stage name?
Most rappers come up with a stage name for themselves and Algernod Washington was no different. When he started his career he started going by the stage name Plies, which who can blame him for wanting to create one. It's kind of hard to take a rapper seriously with a name like Algernod Washington. Most rappers will tell you where their chosen moniker derives from and Plies has answered that in numerous interviews. According to The Celebs Closet, the rapper claims 'Plies' is simply a slang word that refers to the drug dealers in his hometown of Fort Myers and was chosen to help him build a tougher persona for his fans.
2. He started his own record company
Before heading off to college, Plies and his step brother Ronnel Lawrence Lavette decided to work together in starting up their own record company. The two created the company under the label, 'Big Gates Records' and released his first album, The Real Testament, under the label in 2007. The album was an instant hit and sold over 90 thousand copies in the first week of its release.
3. He had no intention of becoming a rapper
It was never Piles intention of becoming a rapper. According to Just Richest, he's wasn't one who ever dreamed of a music career, not even as a kid. His ambitions were to produce other artists through his record company, however, that quickly changed when one day, while coaching a client of 'Big Gates Record,' the company recorded Plies' voice as he coached the client and 'Big Gates' added his verse to the song, Tell Dem Krackers Dat. Both Plies and 'Big Gates' were impressed with how it turned out and together they began to market the song. it and he was soon on his way to what turned out to be, a successful rapping career.
#4. He owns multiple expensive older model cars
Of course Plies has to flaunt some of his earnings, like most rappers are known to do. He doesn't hide his wealth, flashing his bling, showing off his homes, and of course, he owns some pretty expensive vehicles. Plies has made it be known that he has a thing for older model cars, for instance, he has bragged on his '68 Grand Prix, his '74 Impala. Plies disclosed the fact that he paid $500k for a pair of '68 Pontiacs.
5. He played football in college
After high school Plies enrolled with Miami University and was a part of the Universities football team, playing as a wide receiver from '95-'97. After two years with Miami University, he transferred to the University of Central Florida, located in Gainesville, and played for the school's football team before dropping out shortly after starting. His football stats were pretty impressive having nine receptions for 69 yards his freshman year, and 25 receptions for 262 yards during his sophomore year, along with 2 touchdowns.
6. He writes music to help people through their struggles
Most rappers have a story or two, or more, of struggles they went through in life, or watched others go through. Plies has discussed his motivations behind his music in different interviews, and at Ace Showbiz he explained what motivates his lyrics and music, saying, "I've got the problems that come with being successful, but I ain't got real problems," Plies once said. "There's some dude in the world that just got a life sentence today. That's a real problem. I make reality music. I don't make music that's out of touch. There's so much in the world that I can talk about that'll help people through their struggles."
7. He was homecoming king
Plies has a few proud moments from his years in high school, one of which was that he was chosen as homecoming king one year, and for the school yearbook, he was chosen as the 'best dressed' kid in his class. Apparently he was a pretty popular guy and knew how to dress to impress long before he became a popular rapper.
8. Was Valedictorian
Apparently, not only was Plies a slick dresser and popular enough to be chosen homecoming king, but he was pretty intelligent and good with making the grade since he was chosen the Valedictorian for his graduating class. This rapper apparently had it all going for him back in his high school days.
9. He was cited for drunk driving
Plies has had a few run-ins with the law since gaining popularity in the music business. It's not uncommon to hear of actors and musicians misfortunes and mistakes in the tabloids, and one that was made public about Plies is the fact that he was pulled over and cited for drunk driving. The incident happened in January of 2017 in Wesley Chapel, Florida. It was discovered that he refused to do a roadside blood alcohol test, so he was arrested and taken into custody for driving under the influence.
10. He was involved in a shooting at a nightclub
Another, more serious incident Plies was involved with was a nightclub shooting. The incident happened on the 2nd of July in 2006 where the rapper was supposed to perform. He was informed his performance time was to be cut short by 15 minutes to allow some time for another performer, Lil Boosie. This infuriated some of Plies' entourage and two of his crew fired a gun into the crowd. The shooting injured five club goers but thankfully didn't cause any serious harm or fatalities. The two crew members were charged with attempted gun possession along with illegal gun possession, while Plies was released from custody on $10,000 bail. This is not the only gun-related incident Plies would be involved with. In a separate incident, a TSA agent caught Plies with a gun while going through the scanner at an airport. The gun was a Glock 43, and it was found with a fully-loaded magazine, but without a permit to carry the weapon. He was arrested for the incident.