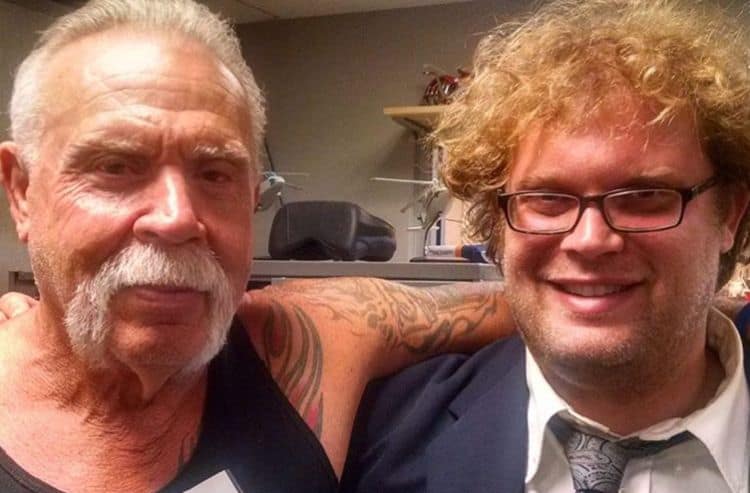 Some reality show stars are well-known for their many different quirks and the manner in which they conduct themselves throughout the show. Paul Teutul Sr. isn't any different since people became used to his brash and rather coarse manner over the years as he berated his workers and his sons continually while trying to run his business. You could say he was kind of a tough dad on screen and a borderline abusive boss at times but he did seem to care at other times and was able to keep his business running for a while. He's got the know-how when it comes to bikes and is able to display that he knows what he's doing when he has to get down to it, but overall this guy is someone you might not want to work with if you're family since it seems to be one big shouting session after another in a continually conflicted work space that doesn't allow for much else.
Here are a few things you might not have known about Paul.
10. His home in New York was foreclosed.
How anyone that's been making the kind of money that Paul has been making thanks to his show and his business for so long can allow his home to be foreclosed on is kind of hard to fathom, but then when a person has more money they tend to buy more and more expensive things and, well, things happen.
9. He was accused of fraud for using investment money for personal expenses.
A lot of us are still taught these days when we're young that using someone else's money to so something that it's not intended for is a big no-no. Unfortunately it sounds like Paul used his investors' money to pay for personal expenses that had nothing to do with the show, which was what the money was intended for.
8. His net worth is around $15 million.
This isn't hard to believe at all since between his business and the show this guy is worth a lot of money that in the hands of many people could do just about anything since this is a nice chunk of change to work with no matter who you are.
7. Paul had to file for bankruptcy in 2018.
Again, it's just mind-boggling that anyone with this much money might lose it so easily by purchasing things that might one day ruin them or engaging in habits that could drain the money faster than it came in. There has to be something else to this phenomenon though.
6. He was with the US Merchant Marines.
While he never officially served in the armed forces he did perform a duty for his country when he was younger. Some people might laugh at this but at the very least he was out serving the United States.
5. There wasn't a lot of drama on American Choppers that was staged.
Paul is just big gruff guy that doesn't seem to feel the need to really hold back when he's on screen or off. It would be interesting to know just how much is actually staged and how much is real but from a guess it would seem that enough of it is real to think that Paul Jr. was just fed up with it.
4. Most if not all of his tattoos have a meaning to them.
A lot of tattoos have meaning that's special to the person getting inked but Paul is one of those that feels the need to get a tattoo when something interesting or meaningful happens in his life and he's gotten a few because of such reasoning.
3. He's got four kids but you only ever see two of them.
It would seem that Mikey and Paul Jr. are the only ones that you ever really see. If his other two kids have ever been on the show it would be hard to tell unless they were pointed out. But it could be that they didn't want anything to do with the business.
2. Paul had to sell his car collection just to keep his business open.
Custom motorcycles seems like it would be the kind of business that would only need a few sales every now and then to really turn a profit. But when you factor in the overhead costs and the price of keeping his business open you can easily imagine that Paul has been sweating for a while now. Giving up his car collection was just a way to keep the doors open.
1. His interest in detailing motorcycles dates back to the 70s.
He's one of those that was influenced by Easy Rider and other such films and took a noted interest in detailing and customizing bikes. Since then his interest grew quite a bit and so did his reputation, but even that seems to have kind of tanked over the last several years.
Paul really seems like the type of guy you might get to know and then wonder which side of him you're going to see on a given day.
Tell us what's wrong with this post? How could we improve it? :)
Let us improve this post!