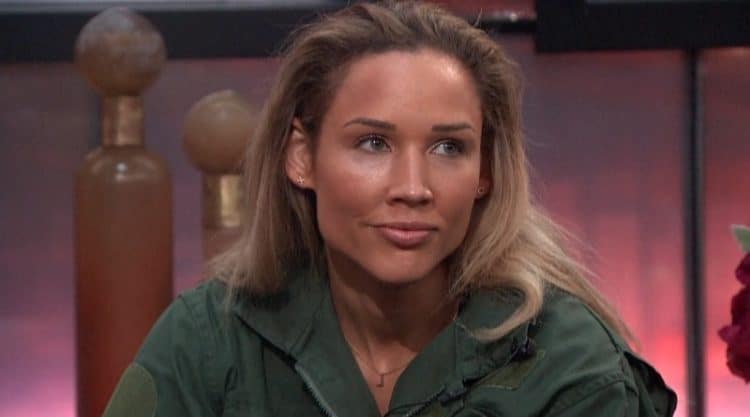 The celebrity world is such a fascinating place. We're constantly looking in and admiring the glitter and glam, appreciating the art, and the artists who contribute to it. There are so many different artists and they all contribute their own unique vibes and works, that we all love. Arguably, one of the most interesting celebrities out there is none other than Lolo Jones. Lolo's career in the limelight has certainly been an interesting one. But even the most dedicated of fans might not know everything there is to know about Lolo. Here is a list of ten things that you might not know about Lolo Jones.
Firstly, Lolo is quite the scholar. Not only famous for her athletic ability and her beauty and talent, but Lolo excelled academically, and even earned her bachelor's degree in Spanish and Economics at Louisiana State University.
The second interesting Lolo fact is that she played the cello in her high school's orchestra. It is safe to say this incredible woman is incredibly multi-talented.
Another interesting fact about Lolo is that she is the most followed United States track and field athlete on Twitter with over four hundred thousand followers and growing! She posts some pretty interesting and funny stuff on her profile too.
The fourth very cool fact about Lolo Jones is that she was a track star at Louisiana State University, in college. Her team was crowned SEC champions six different times.
Fact number five, Lolo posed nude for ESPN the Magazine in 2019! The magazine publishes their 'Body Issue' only once a year and Lolo claims that she was very nervous about the shoot. Many claimed that her posing nude went against her Christian beliefs but Lolo says that although it made her uncomfortable, she wanted to show the world that hard work mattered and showing off her physique was showing how hard she worked for her beautiful muscles.
In 2011, Lolo underwent a pretty serious surgery to rectify a tethered spinal cord that had been causing her issue for some time. Her speedy time was recovery and it didn't take her long to get right back into work.
Fact number seven; Lolo had a pretty tough childhood. Her mother was a single mother and struggled to keep them afloat, working two different jobs. Her father was noticeably absent from her life, either in the Airforce or stuck in state prison.
Another lesser known thing about Lolo is that she was favored to win the 2008 Summer Olympics in Beijing. Regrettably, she clipped one of the hurdles, the ninth one at the end of the race to be exact, leading to her enduring an unfortunate fall. She sadly finished in seventh place and was absolutely devastated by it. She told the tabloids, quote, "I was shocked. My mind was numb. I worked so hard for this and it disappeared in less than a second."
Fact number nine is that Lolo publicly announced to the world that she was a virgin. Despite her being of an age where the vast majority of people are not virgins anymore, Lolo says that she intends to stay a virgin until after she is married. It is a big part of her religious beliefs and she says that she wants to save herself for her husband and that sex is a gift that she wants to give only to one person.
The last wonderful Lolo fact is that the lovely lady is very generous and she gives back in a lot of big ways! Back in 2008, Lolo gave every single girl on the Roosevelt high school track team a new pair of shoes and donated three thousand dollars to the school for brand new indoor hurdles and even for repairs to their school's track. She also gave four thousand dollars to a struggling single mother, who was devastated after the unfortunately events of a natural disaster. Lolo even has her own charitable foundation, known as the Lolo Jones foundation. The program assists people in great economic need, single mothers, youth in poverty, and families of those that are incarcerated. Her generosity truly shines.
As you've learned now from this list, Lolo Jones is a truly remarkable, talented, generous, and intelligent women! She has accomplished a great deal in her life and we're sure to see more and more magical things from this powerhouse woman.
Tell us what's wrong with this post? How could we improve it? :)
Let us improve this post!