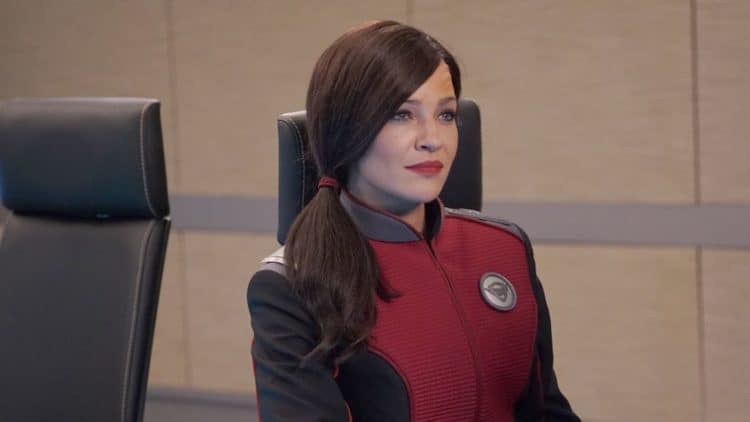 Jessica Szohr seems like one of those folks that just can't sit still a lot of times, as though she has to be moving in order to feel that she's doing something with her life. That's admirable in this day and age to be honest since a lot of people don't often have that attitude. But what sets her apart from a lot of people is that when her agent tried to convince her to get into acting she was already considering a career in interior design, which can get a person paid, but not as much as they might find if they're successful in show business. Since deciding to step in front of the camera she's been able to show people just what she can do and has been gathering fans throughout that time as more and more individuals have been turned onto her act throughout her time on screen. It's fair to say that she's wowed a lot of people, and will likely continue to do so as the years roll on.
Here are a few things you might not have known about Jessica.
10. There was a time when she would clean her teachers' houses to make money.
This was kind of an enterprising thing to do when she was younger and while it didn't last too long she did manage to come up with the idea with a friend and it seemed to work for a little bit. That's something that only a handful of people might ever think about but even fewer would be able to make work in their favor.
9. She enjoys going without makeup when she's not working.
Considering the fact that actors tend to spend a lot of time in the makeup chair to insure that they have the right look before they go on screen it must be nice at times to go without and just feel like a natural person in their off time. She does put some makeup on when she's not working at times, but she does enjoy going au natural now and again.
8. Jessica isn't a big fan of gossip.
You might ask "who is?" but the truth of it is that a lot of people thrive on gossip no matter who or what it's about. Someone always has something to say after all and people tend to listen even if they say they don't like it and won't spread it.
7. She's kind of a tomboy but not really.
She's a tomboy in some regards but she likes to be stylish and a bit chic as well so she's not entirely tomboy-ish in her manner. This hybrid version of being a tomboy is something that a lot of women tend to like since it seems to give them the best of both worlds in a way.
6. She does like staying active.
Jessica enjoys a wide range of activities from snowboarding to yoga that she likes to engage in when she has time the opportunity to do so. She enjoys yoga a great deal since it's more than a little enlightening and does manage to keep her body flexible.
5. Jessica really isn't into social media.
She doesn't have an account anywhere that people are aware of, and to be honest it's kind of refreshing to see such a thing in an era when people are connected to social media in a way that seems almost cultish at times. But she won't have anything to do with it.
4. Her tastes in clothing are pretty simple most times.
She does enjoy looking nice and it's easy to assume that she's going to look her best when she wants to and dress for the occasion, but Jessica does like to tone it down when she gets the chance as dressing up and being completely stylish all the time seems like it would take a lot of effort that isn't always required for doing simple things like going to the store or just stepping out for a good time.
3. She has a huge love for Cheetos.
She's not shy about her eating habits but since she does hit the gym on a regular basis she does manage to burn a lot of calories. Usually she'll eat pretty healthy but on the weekends it seems that she likes to cut loose and splurge on foods that are anything but healthy.
2. Jessica is very appreciative of her fans.
One thing that any celebrity needs to realize is that without the fans to pay their way there wouldn't be any need for the entertainment industry. Being grateful for the fans and gracious in their presence is usually a good idea as it makes them believe that they are valued and that the celebrity is capable of understanding just why they're allowed to live the good life.
1. Ghost stories tend to creep her out but she loves to watch them.
Everyone loves a good ghost story now and again unless horror and suspense just aren't their things and tend to creep them out more than anything.
She seems like a very interesting woman to be honest.