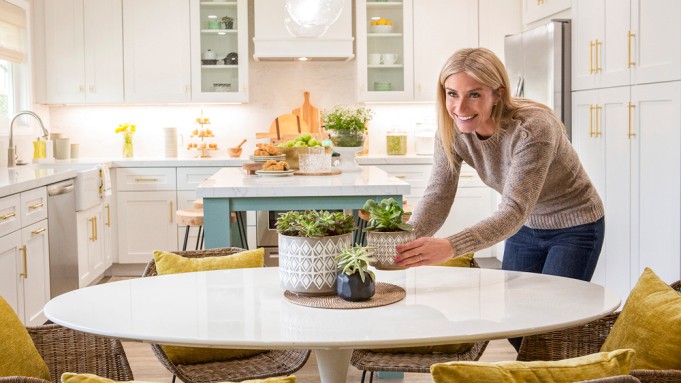 Anyone who has watched lots of renovation shows probably feels qualified to do a few projects around the house. Unfortunately, however, DIY projects are often more difficult than they initially seem. As a result, countless people find themselves in serious trouble after attempting to renovate something on their own. The HGTV series Help! I Wrecked My House aims to find these people and help them clean up their mess. During each episode of the show, the show's team works with homeowners to fix a failed renovation project. Best of all, they get it handled in no time. Keep reading to learn 10 things you didn't know about Help! I Wrecked My House.
1. The Show Can Help You Avoid Your Own DIY Fail
Before you start on any DIY project, it's important to have a good understanding of what you'll need to do. As mentioned earlier, this is something that people often misjudge. By watching Help! I Wrecked My House, you'll be able to get a good idea of the kinds of projects you might not want to take on by yourself.
2. Jasmine Roth Inspired The Show
Jasmine Roth is more than just the show's host, she's also the main reason why it exists in the first place. She actually came up with the idea for the show after her inbox was repeatedly flooded by people who were looking for advice on fixing their DIY renovation mistakes.
3. Jasmine Roth Was Pregnant While Filming Season 1
Filming the first season of Help! I Wrecked My House is something that Jasmine will always remember for several reasons. Not only was it a milestone in terms of her career, but she was also eight months pregnant with her daughter while the cameras were rolling. When season two rolled around, she was excited about being able to film without being pregnant.
4. The Show Was Filmed Throughout California
If you were hoping to be featured on Help! I Wrecked My House, you'll have to live in California. The show is filmed throughout the state which is also where Jasmine Roth lives. At the moment, it doesn't appear that there are any plans to expand filming to other places.
5. Some Of The Homeowners Have Previous DIY Experience
Just because the show is about people who have botched their DIY projects doesn't mean that they're complete novices. Some of the people featured on the show have actually done other successful DIY renovations in the past. As we know, though, not all renovations were created equally. There are certain things that definitely require the expertise of a professional.
6. Details On Each Project Are Available On Jasmine's Website
If you're the kind of person who likes to get down to the nitty-gritty, you'll be thankful for Jasmine Roth's website. There is a section of the site dedicated to breaking down every episode of the show and going into detail about things like the budget, the plan, and the inspiration.
7. The Show Doesn't Have Its Own Social Media Profiles
These days, there are lots of people out there who love to follow their favorite shows on social media. Unfortunately, that won't be possible with Help! I Wrecked My House. If the show continues to get renewed, there's a chance it could get its own profiles. For now, people can keep up with the show by following Jasmine Roth.
8. The Show Isn't Just Focused On Indoor Spaces
Something that makes Help! I Wrecked My House such a special show is the fact that it doesn't just take place inside the house. While there will be plenty of indoor projects, the show will also feature some outdoor spaces as well. This variety doesn't just make the show more interesting, but it also provides more opportunities for viewers to learn.
9. The Show Has Not Yet Been Renewed For Season Three
Now in its second season, Help! I Wrecked My House appears to be going strong. Viewers are really enjoying the projects and Jasmine Roth makes a great host. Unfortunately, however, the show's future is still hanging in the balance. There hasn't been a renewal announcement yet, but there's no reason to believe that the show won't be getting brought back.
10. Jasmine And Her Team Do More Than Fix Old Mistakes
When Jasmine and her team visit the homeowners, they aren't just coming to fix what went wrong. They're also going to take the project to a next level. They add a creative twist to each home their visit and offer suggestions that the homeowners never even thought of.
Tell us what's wrong with this post? How could we improve it? :)
Let us improve this post!