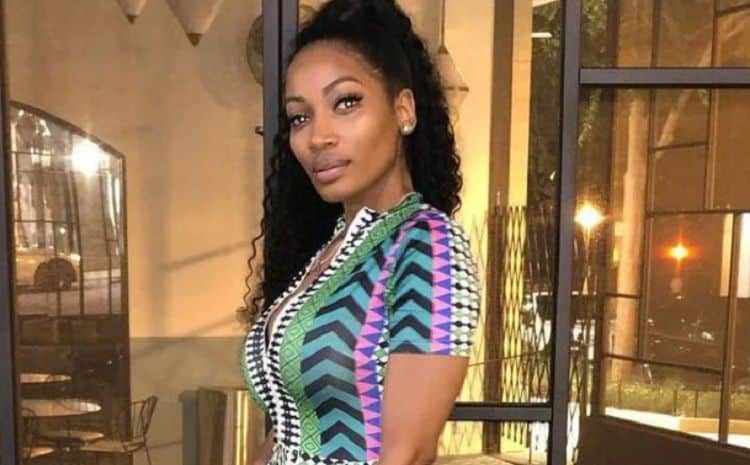 Do you watch "Love & Hip Hop," on television? It's a hit show that millions of people love to watch, and it's something that we have to talk about. Specifically, we want to talk about Erica Dixon. She's been part of the show since the beginning of the Atlanta spinoff, and she's a hot commodity. People love her. She has a huge personality, and she's very well aware of what she brings to the table in terms of her personality and what she has to offer. Her confidence is big, and she's not backing down. What else do you want to know about the reality star?
1. She's From Atlanta
She was born in Atlanta, and she's there again. However, she didn't live there growing up. She was for a while at Atlanta native, but she actually grew up in New York. If you want to be a little more specific, she grew up in the Hempstead area of New York.
2. She's Got a Huge Family
She is one of many kids in her family. She has six brothers and three sisters, which means she's one of 10 kids. Her mother was addicted to drugs (crack-cocaine), and she lost custody of her kids due to her addictions. She and her family were raised by her aunt and her uncle. They raised her and all of her siblings because their mother could not, and that was nothing short of a huge undertaking.
3. She's Worked in the Medical Billing Field
Before she was a reality star, she was working as a medical coding and billing person. She did what she could to make ends meet and to take care of herself. She was raised with a difficult mother and a childhood that no kid dreams of living, and she knew she wasn't interested in having any of that repeat itself in her own life.
4. She's Trying to Make Amends with Her Mother
Her mother is a lifelong crack-cocaine addict, and that has been nothing short of entirely hard on her and her family. She's trying to make amends with her mother, but her mother's issues are big. She's been in recovery, but it's not been easy for them to get along or even to fix the many things that caused such a wedge between the two for so many years.
5. She's Been On-Off with Lil Scrappy
He is a rapper, and they've been on again and off again and back on again and back off again and engaged and not engaged for more than a decade. They have a very long history with one another, but they also share a daughter. Their daughter is Emani, and she is very important to her parents.
6. Her Ex is Married
Her daughter's father is a married man now, and that means that Erica Dixon and her ex are officially over. He married Bambi Benson, and they didn't have an easy road, either. When he wasn't on with his ex, Erica, he was on with Bambi. It's how it's been. They have a son together, and their son was born after their 2017 Las Vegas wedding.
7. She's Got Twins
She was back on the show for a bit in Season 8, and that season chronicled the birth of her twins. She had two more little girls, Embrii and Eryss. She doesn't speak of their father, but she does mention that he is a vegan and that she's chosen not to vaccinate her babies because of their father's beliefs. We all wonder who he is, but we don't know.
8. She's Finally Sharing
Halloween 2020 brought her a costume idea for the family. They were the Addam's family, and she actually shared a photo of the man who fathered her twins. We still don't know much about him, but we know that he's in their lives and that they make a lovely family.
9. Don't Mess With Her Kids
You can say whatever you want about her and about her life, but don't ever say anything about her babies. Her grown daughter or her twins; she's not having any of it. She might also have some dramatic issues with her ex, but they will both stand up for their daughter any day of the week without question. They are on the same page when it comes to defending their daughter, and that's good news.
10. She's Pretty Private
For a reality star, she's private. She doesn't share too much about her personal life these days. We have a feeling this might be a result of the fact that she spent so much of her life sharing too much, and now she's valuing her privacy and doing that she can to keep things to herself. We think that's a wise decision for her.
Tell us what's wrong with this post? How could we improve it? :)
Let us improve this post!