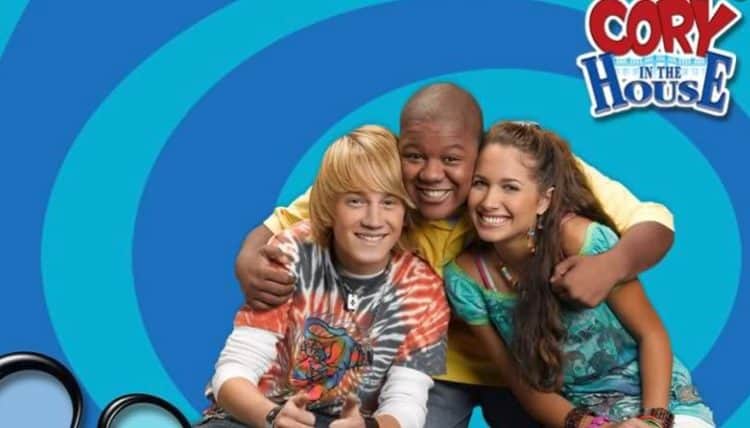 "Cory In the House" is one of the Disney Channel's most popular live action television shows when it ran for 2 seasons in 2007 and 2008. The show was also Disney's first spin off. The "That's So Raven" spin off has lived on in reruns and was also made into a Nintendo DS video game. Here are 10 things you didn't know about "Cory In the House.
1. Most watched Disney Channel premier
When "Cory In the House" premiered in January 2007, it was the most watched premier on the Disney Channel. Over 7 million viewers tuned in to watch the much anticipated spin off to the popular "That's So Raven". It was the first spin off that the Disney Channel made. "Cory In the House" was created by Marc Warren and Dennis Rinsler who also created its predecessor, "That's So Raven", and wrote for the 1990's hit ABC family sitcom, "Full House".
2. That's So Raven
"That's So Raven" ran on the Disney Channel from 2003 to 2007. It starred Raven Symone as Raven Baxter, a teenager with psychic powers and a keen fashion sense. Raven Symone began her career as a popular child actress portraying Olivia Kendall on "The Cosby Show". She appeared in "Hanging With Mr. Cooper" before landing the starring role on her own sitcom. During her popularity on "That's So Raven", Symone also was in the band "Cheetah Girls" which was popular with tweens. Cheetah Girls recorded albums, went on tour and created movies. When "That's So Raven" ended in 2007, plans were to have Raven Symone star in a spin off "That's So Raven Too" where Raven Baxter went to college. Symone declined the role but did return in 2017's "Raven's Home".
3. Cory Baxter
Cory Baxter (Kyle Massey) was Raven Baxter's obnoxious younger brother on "That's So Raven". Cory was often mischievous, and he and his friends annoyed his older sister. In the end, Raven and Cory counted on each other and the two were close. Cory was best known for his love of money and "get rich" schemes. He also had a pet rat named Lionel. Cory Baxter was known for catchphrases like "You know how I do!" and "Cha ching".
4. Cory Baxter gets his own show
When plans fell through for the "That's So Raven" spin off following Raven Baxter's journeys in college, the creators decided to follow the rest of the family. "Cory In the House" follows the Baxter family from San Francisco to Washington DC. Cory and Raven's dad, Victor (Rondell Sheridan), takes a job as the personal chef to the President of the United States, Richard Martinez (John D'Aquino) after the President is impressed by Victor's culinary skills while eating at the Chill Grill during a visit to San Francisco. The journey shows Cory Baxter adjusting to life in the White House, new friends and new antics. He continues his "get rich" quick schemes with his friends. He often leans on his father for advice. Raven Symone made an appearance on "Cory In the House".
5. Cory's friends
Cory and his friends have many antics in "Cory In the House" and learn life lessons along the way. Jason Dolley played Cory's best friend Newton "Newt" Livingston III who is the son of a Supreme Court Chief Justice and a US Senator. They befriend Meena Paroom (Maiara Walsh) who is the daughter of the ambassador of the fictional country Bahavion. Cory and Newt must try to get along with the President's daughter, Sophie Martinez (Madison Pettis). While Madison is publicly known as "America's Angel", she does her best to annoy Cory and his friends. Pettis and D'Aquino also appeared in "Hannah Montana".
6. The high school
Much of the action on "Cory In the House" takes place at the high school as well as at the White House where the Baxter family lives. Cory and Newt form a band. There's an episode about running for Class President. The high school set used on "Cory In the House" is the same set used in "Boy Meets World".
7. Kyle Massey
In addition to his acting roles on "That's So Raven" and "Cory In the House", Kyle Massey performs as a musician. He showcased his musical skills on both Disney Channel shows. Massey released rap songs through Walt Disney Records and Hollywood Records. He voiced the character of Milo on Disney's animated "Fish Hooks". More recently he appeared as a contestant on ABC's "Dancing With the Stars". He was a runner up in the eleventh season of the show. Massey continues to work as an actor most recently appearing in "Ripped" and "Bad Company".
8. Raven Symone's appearance on "Cory"
Raven Symone reprized her role as Raven Baxter on one episode of "Cory In the House". At the end of "That's So Raven", the character was heading off to college. She visited her family at their new home in the White House. The fashion obsessed Raven Baxter wanted to change the color of the tour guide's uniforms. The uniforms were red, but Raven thought they should be red, white and blue. She designed new jackets and had her brother's friends, Newt and Meena, try them on.
9. Episodes named for popular songs
Many of the episodes on "Cory In the House" are named as parodies for popular songs. This was also done on the popular Disney Channel show "Hannah Montana" which launched the career of Mylie Cyrus. "Cory" episodes names included "We Built This Kitty on Rock and Roll" (Jefferson Starship's We Built This City on Rock and Roll) and "Smells Like School Spirit" (Nirvana's Smells Like Teen Spirit).
10. Reruns
"Cory In the House" has been popular in reruns. Although it wasn't rerun right away, the Disney Channel revived the show along with other popular Disney shows. In 2014, the Disney Channel aired popular weekly block programming on Wednesday nights. The block included the animated "Kim Possible", "That's So Raven" and "Cory In the House" as well as other popular 2000's Disney shows.