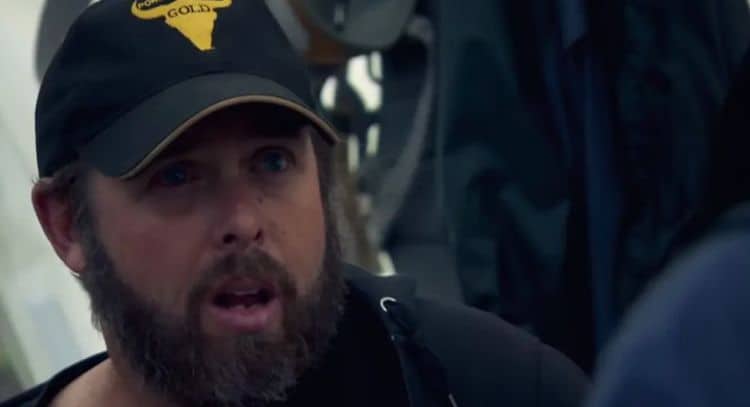 There's something about the idea of finding hidden golden treasure that never stops being appealing no matter how old you get. Although most people outgrow the idea of actually wanting to search for this treasure, others, like Casey Morgan, have made a career out of it. Morgan is an experienced miner who has appeared in Discovery's Gold Rush franchise. Most recently, he was seen in the latest spinoff, Gold Rush: Dave Turi's Lost Mine which is now in its second season. Casey's expertise and calm personality have made him a fan favorite. Keep reading for 10 things you didn't know about Casey Morgan.
1. He's From Arizona
Even though Arizona's nickname is The Copper State, it may also be hiding some gold. After all, with all of its deserts and open space, Arizona is probably the perfect place to hide nuggets of gold. Fortunately for Casey Morgan, Arizona is his home.
2. He Has Over A Decade Of Mining Experience
Mining may seem like a thing of the past, but that's not true. There are still plenty of people who mine as a profession, and Casey Morgan is one of them. He has over a decade of experience working in mining. He is an expert in suction gold dredge driving.
3. Gold Rush Is His Only TV Appearance
Casey Morgan certainly isn't your average reality TV star. His only TV appearances are in the Gold Rush shows and that will likely always be the case. He doesn't seem like the type of person who is interested in hoping around to different shows and making a career out of reality TV.
4. He Runs An Organization
Casey Morgan started an organization called the Gold Cube Association of America to help educate others on gold mining. According to GCAA's website, "We here at Gold Cube have fun prospecting for gold and want to share the joys of our "Gold Fever" moments. We recommend your start with these two awesome videos! We are always adding new videos and content to our Blog so check it out often! (GCU requirements)"
5. He's A Husband And Father
Casey Morgan is a proud husband and father. His wife, Vee, is a fitness coach and the couple has one child together. Casey enjoys teaching his son about mining and is already showing him the ropes of treasure hinting. When he isn't busy working, he loves to relax and spend time with his family.
6. The Show Put His Reputation On The Line
Being on a reality TV show can be a great way to help boost your career. However, if things don't go well, it can also have the opposite effect. Casey experienced this during season two of Gold Rush: White Water when his dredging hose became blocked with rocks. Fellow miner, Dustin Hart, accused Casey of trying to sabotage the mission. However, it was ultimately revealed that there was an issue with the hose itself and not anything Casey did.
7. Gold Rush Was A Last Resort For Him
When Casey originally decided to do Gold Rush, it was somewhat of a long shot. He was simply looking for a new opportunity to help himself earn some money. It looks like Casey has been able to get and then some thanks to the success of the show.
8. He Was Hospitalized Due To An Issue On Gold Rush
In February 2019, Casey uploaded a photo on Instagram that showed him laying in a hospital bed. He revealed that his hospitalization was a result of an injury he sustained on the show. He said, "I ended up tearing open below my abdomen and my intestines pushed through." Luckily, he was able to make a full recovery.
9. He Loves Extreme Sports
Mining isn't the only thing Casey Morgan enjoys doing. He also has a passion for extreme sports. Unfortunately, he doesn't always get the opportunity to enjoy these activities anymore. Casey says, " My favorite sports and hobbies when I had time was surfing, snowboarding, motocross, jetski racing, wake boarding, snowmobiling, and exploring!"
10. He's Active On Social Media
Since joining Gold Rush, Casey has become very active on social media. If you want to learn more about gold mining, his Facebook page is the place to be. He regularly posts new content on his Facebook page and he often includes educational information about how to pursue a career in mining.