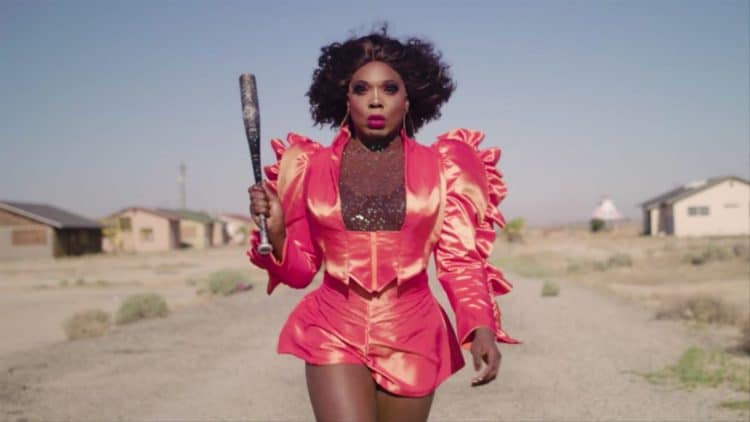 In the drag world, Bebe Zahara Benet is what many people would consider a queen of queens. As the inaugural winner of RuPaul's Drag Race, Bebe set the tone for queens to come. New York Magazine even named her one of the most powerful drag queens in America in 2019. Now Bebe is back on TV as the event planning expert on TLC's new series, Dragnificent. Viewers couldn't be more exicted to see Bebe back in front of the camera, and sharing her expertise. Continue reading for 10 things you didn't know about Bebe Zahara Benet.
1. She Has A Simple Skincare Secret
If there's one thing that's noticeable as soon as you see Bebe, it's that her skin is flawless. How does she keep it looking so good? One simple thing: moisturizer. Bebe says that moisturizer is the key ingredient to any skincare routine.
2. She Never Gets Nervous To Go On Stage
Some performers will tell you that no matter how many times they've stepped on stage, they can nervous every time. Bebe Zahara Benet can't relate though. She says that she never feels nervous before performances. The only thing she feels is a bit of anxiousness which she releases through her energy on stage.
3. She Has A Message For Young Queens
Bebe has a message that she wants to share with up and coming queens and performers. She told World of Wonder, "Love your art. Love what you do. Don't be calculated in what your art form is. If it's not yours then it's not yours. Don't do it. Your gift is your gift. If it happens that your gift is performance or music whatever that gift is. Make sure you take some time to love it because when you love it then that love is being transcended to those receiving."
4. She Grew Up Singing In Church
Some people think that singing is something Bebe does as a part of her drag persona, but that's actually not the case. Bebe is a huge fan of music all of her life. She says that even if it weren't for drag, she's still be doing something musical. Bebe grew up singing in the church. As she got older, she even became the choir director.
5. She Still Watches Drag Race
Even though it's been over a decade since Bebe first appeared on Drag Race, she is still a fan of the show. In an interview with Billboard, she said, "That's my family, so I need to know my sisters, right? It's a responsibility to know everybody that is on the show, but it doesn't mean I know every single detail. I'm more concerned about my sisters, you know?"
6. She Wants To Make A Documentary About Her Life
Bebe is passionate about sharing her story and is in the process of releasing a documentary about her life. Despite being featured on reality TV, Bebe feels that many of her fans have not gotten to know who she truly is as a person. According to the project's website, it is currently post production.
7. She Is About To Release Her Debut EP
Bebe's love for singing is officially on the brink of being introduced to the world. Her debut EP, Broken English, is set to be released in April of 2020. However, she may choose to push the release date back due to the Coronavirus pandemic.
8. Her First Time Dressed In Drag Involved Cindy Lauper
There aren't too many drag queens who can say that they got to perform with a celebrity while dressed in drag for the first time. Bebe Zahara Benet can, though. She told Standard Hotels: "The first time I gave complete feminine illusion, full regalia, was at a block party with Cindy Lauper. She was looking for queens to come on stage with her to do "Girls Just Want to Have Fun." First time in full regalia, and the rest was history."
9. A College Friend Introduced Her To Drag
When Bebe was a college student in Minneapolis, she was introduced to drag by a good friend of hers named Cathy Simmons. Cathy invited Bebe to a local gay club to see a drag show, and from there Bebe says she fell in love. She admired how drag combined all of her favorite things.
10. She Would Love To Collaborate With African Artists
As a singer, Bebe already has a full list of artists she would like to work with. Her goal is to work with other African artists including Tiwa Savage, Yemi Alade, and Davido. At the end of the day, Bebe says she's a fan of collaboration and would love to get the chance to work with others.